With the arrival of the warmer months and the sun beginning to shine once more, it's often around this time of year when people begin to venture outside and assess their own backyard oasis. A retaining wall is a great way to add beauty and value to your property. Perhaps the winter storms have laid siege to your lawn, or maybe the cold snaps made your beloved flowers snap off? Whatever state your outside space finds itself in right now, there are a variety of ways to refresh your garden to create the garden paradise you want, especially if you use the right soil like topsoil to ensure that your lovely flowers grow beautifully.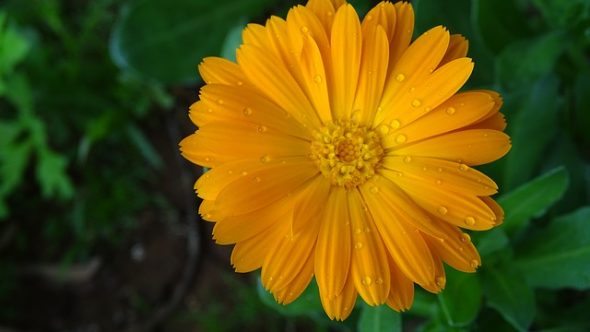 Alfresco
Alfresco dining is one luxurious summer social activity which most people look forward toward every year. There's truly nothing more relaxing than sharing fine food, refreshing drinks, and company under the stars. How you choose to dine is, of course, up to you, but a few considerations could be the trusty barbeque, a firepit to toast tasty smores or even adding a wood-fired pizza oven on your patio for a touch of decadence. These additions don't have to be time-consuming to build, and you turn to the experts at High Tech Landscapes to help construct your ideal outdoor kitchen. One thing is for sure, if you create this perfect space, you'll have friends visiting all summer long!
Bringing Nature Back
The world is becoming more environmentally-friendly and taking more notice of our carbon footprints, so what better way to try and counteract the damage that we have done to our planet than to welcome bees, butterflies, and bugs into your garden this season? It's no secret that we need bees to pollinate our plants, and one way you can entice bees and butterflies to visit is feature plants they love. These plants include Achilleas, Aubretia, Calamints, Calendula, and Cardoons. You could even go one step further and create an aquatic habitat for frogs and toads to make their happy home. Welcoming nature into your green space will not only benefit the planet, but it will make it a true oasis.
The Veggie Patch
Another way to embrace the ecological world in your garden this summer is to begin your very own veggie patch. This patch can feature any vegetable or fruit you wish to try your hand at growing, such as tomatoes, strawberries, green beans, asparagus, and more. Fruit trees are also an excellent addition to the garden, and we found an amazing fruit tree supplier in the UK so give them a try if you are there as they're just brilliant. You could even try planting your own apple and lemon trees if you have space! If you opt to begin planting fruit trees, do bear in mind that it is a task you have to dedicate time to, as it can take up to 12 months for a lemon tree, in particular, to start producing fruit. However, bringing your own produce to the table at your next alfresco party will surely be a show-stopper.
For The Small Space
Perhaps your garden isn't as large as you would like, but fear not, there are still a variety of ways to turn a small patch into something beautiful. For example, alternating heights of planters can provide a visual aid which makes the space appear bigger than it truly is. If your garden is on any kind of a slope, it's possible a garden retaining wall might make your property more usable and more valuable. However, building a retaining wall is difficult so calling a professional retaining wall contractor is recommended. You should also create a functional space, where certain items have multiple uses. For instance, you can add raised beds to the space and extend them to include a seat within the wall. This gives you an area to sit and relax while you're planting your new additions, as well as somewhere to relax afterward.