Feather Decoration Ideas – Feathers are easy to incorporate into your style but incorporating them in your home can be tricky. There are so many things you can do with feathers. You can make beautiful chandeliers. Hang some feathers on it and little vintage jewelry and you will get chic chandelier.  These lovely feather decoration ideas are easy to do and are long lasting.
Wreath for your front door is an amazing idea, make wreath with white feathers for Christmas or black feathers for Halloween. The most beautiful feathers from peacock can look great in any decorations in your home. Pic Courtesy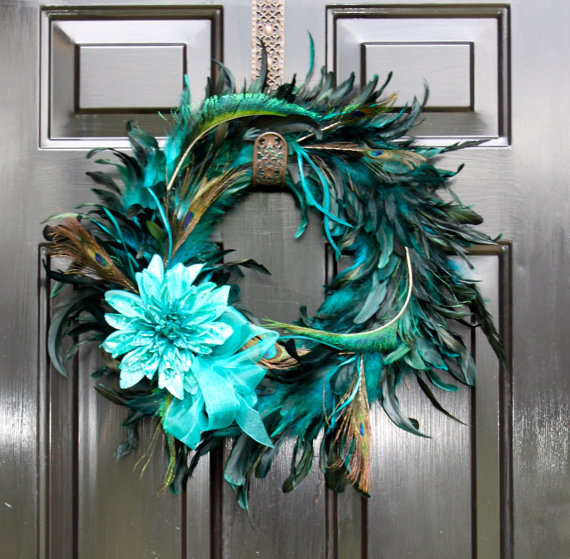 Feather decoration has an elegance attached to it, you can use them indoors as well as outdoors. This beautiful all white wreath has been embellished with silver droplets for a festive appeal.   Pic Courtesy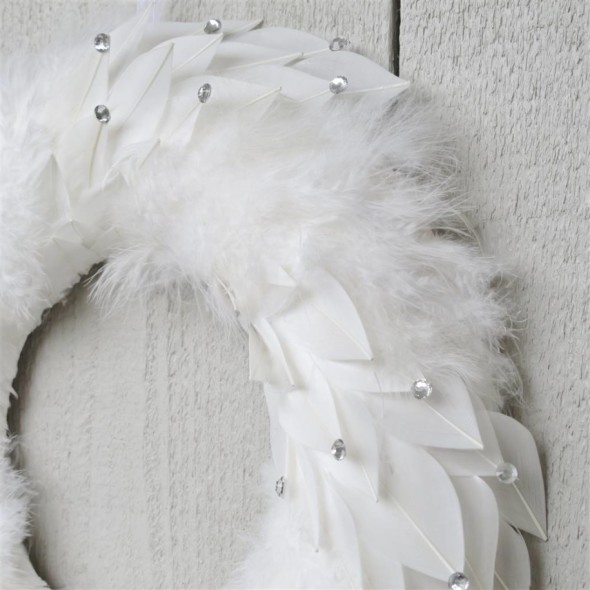 Elegant Feather Decoration Ideas
Hanging feather chandeliers or bedside lamps they make a beautiful addition to your room decor. Pics Courtesy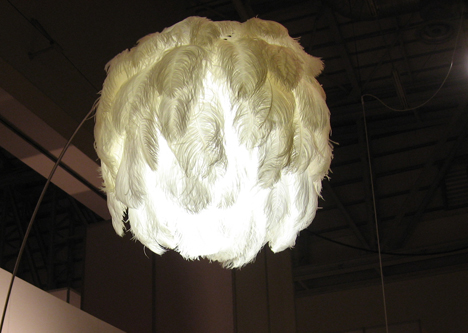 Colorful feather decoration gives a pop of color to the same colored painted room. They work really well with pastel colors.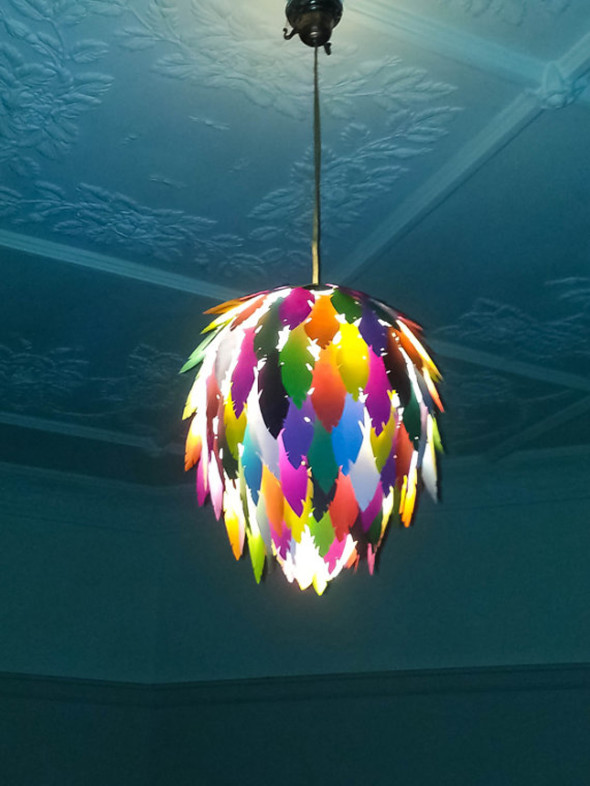 Feathers symbolize tenderness and what better place than a nursery would be to showcase the same, with some skill and access to a Flux Laser cutter, you could have a oversize feather cutout as wall decor in the nursery. Pic Courtesy
DIY Feather Decoration
This wallpaper is not exactly a feather decoration but it sure inspires the feeling , abstract yet super glamorous. This reflective wallpaper comes in various color combinations. Pic Courtesy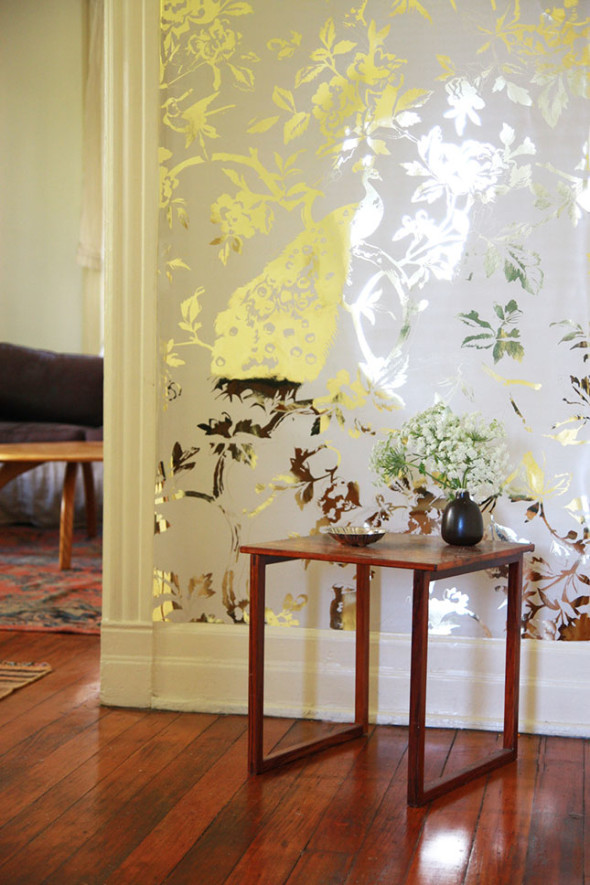 Feather decoration accessories are available in finest range and are perfect for a variety of uses. Whether you are looking for feather hair accessories or working on a special craft project, FeatherStore.com has the plumes you desire.Pic Courtesy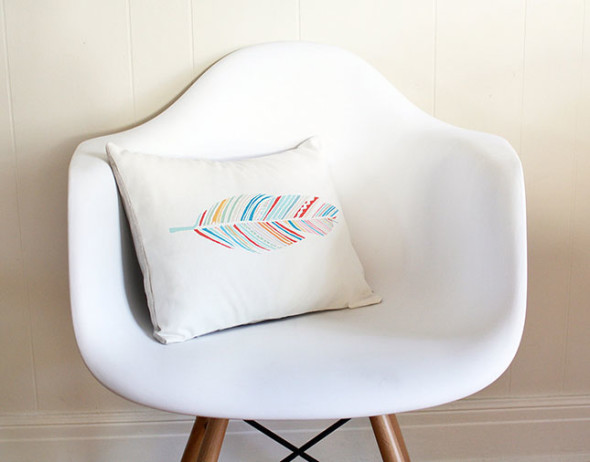 Lets Decorate Impressive!!