From vibrant colours to geometric frames, celebrities know how to bring eyewear into high fashion. From Elton to Oprah, some of the most iconic celebs on the planet are specs wearers.
While we still see spectacle stigmas play out within our favourite TV shows and movies, it's time to forget about nerdy stereotypes and fashion faux pas and stare through the rose-tinted lenses of tomorrow.
Eyeglasses can add personality to an outfit and bring a look together in seconds. Whether you're matching frame colours with accessories or adding soft glamour with a rimless cat eye, glasses can help you express yourself in a number of ways.
If you don't believe us, we've lined up five celebrity-style influencers that are known for their whacky and wonderful eyewear.
Elton John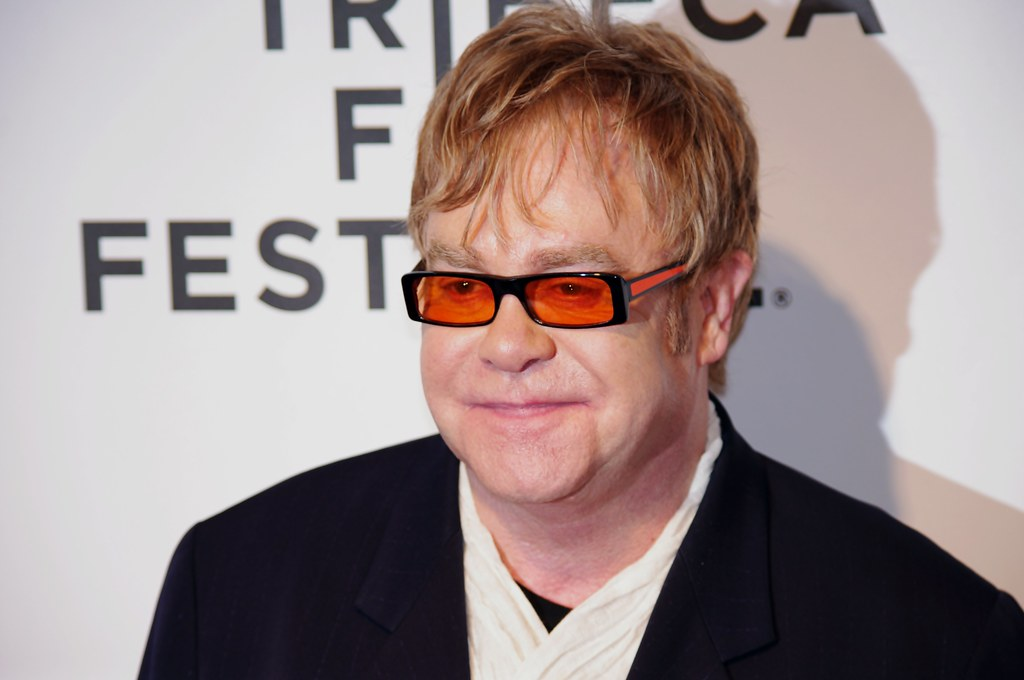 Elton John may be known as one of the greatest lyrical geniuses of our time, but he is also known for his choice of bravely bold spectacles.
Elton is flamboyant and not scared to show off his personality with his style. His love for crazy colours, geometric frames and diamonte-encrusted specs have made him an eyeglasses influencer across the globe.
In fact, it's estimated that the pop-sensation has owned over 20,000 pairs of glasses throughout his career, ranging from his famous pink frames to his warmly tinted lenses. It's estimated that Elton John has worn more pairs of glasses than any other musician across the globe. Whether it be for style or humour, each iconic outfit has been accompanied by a pair of specs since his rise to fame in the 70s.
Karlie Kloss
Who said glasses were nerdy? Model Karlie Kloss continues to bring glasses into high fashion by simply wearing them on the runway.
Known for being seen in her famous tortoiseshell cat eye frames, she has styled some of her most iconic looks around a pair of spectacles or sunglasses.
Known for rocking sunglasses in particular, Karli took her love for 90's aviator frames one step further in her 2014 partnership with Warby Parker. Designing her own line of sunglasses, she opted for three feminine styles, teardrop-shaped Julia, circular Marple and geometric Clara.
"I'm so excited to share with everyone my exclusive collection of sunglasses I've created with Warby Parker," said Kloss in 2014. "All three styles of frames we've come up with are so chic and wearable. The rounded Clara frames are my go-to sunglasses for summer, and I love the Julia aviators for a casual daytime look."
Released in gold and silver tones, her specs were a fashion sensation.
Johnny Depp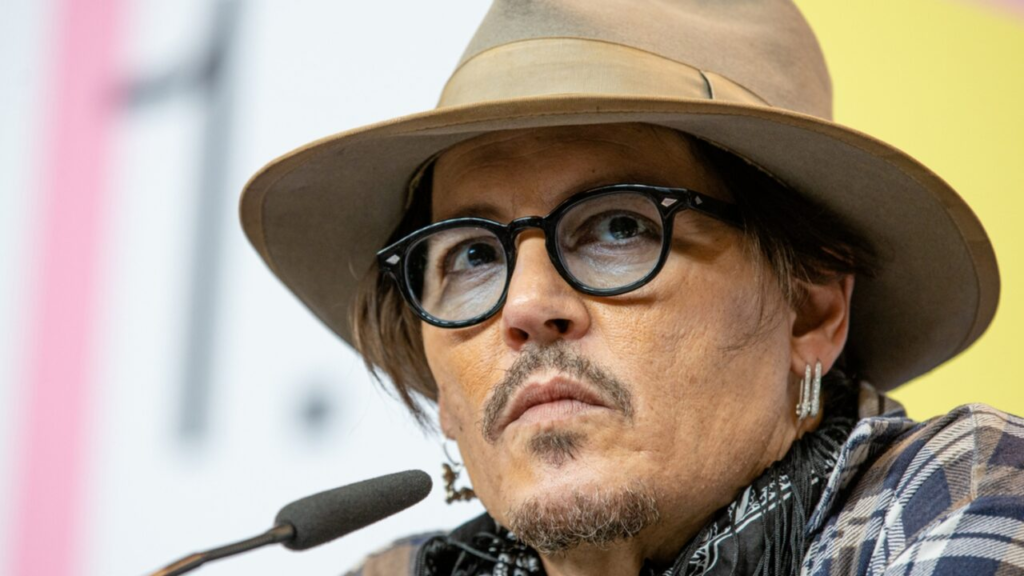 Jumping into the acting world, our very own Captain Jack Sparrow is also known for his famous frames.
However, while this actor is open to dressing up as Willy Wonka and Edward Scissorhands, Johnny Depp's glasses style is very specific. Following the fashion footsteps of 50s film start James Dean, Depp opts for Horn Rimmed Glasses, especially those that are blue tinted.
While the horn-rimmed style is available to order online from designers like Gucci and Burberry, Depp's beloved specs seller is Moscot Lemtosh.
Depp's Moscot Lemtosh frames have an old-school vibe and sit narrowly on his face. In fact, you can clearly see the resemblance between his eyewear and Dean's Mansfield Square F770 frames by Universal Optical, which inspired Johnny Depp's style back in the early 2000s.
Oprah Winfrey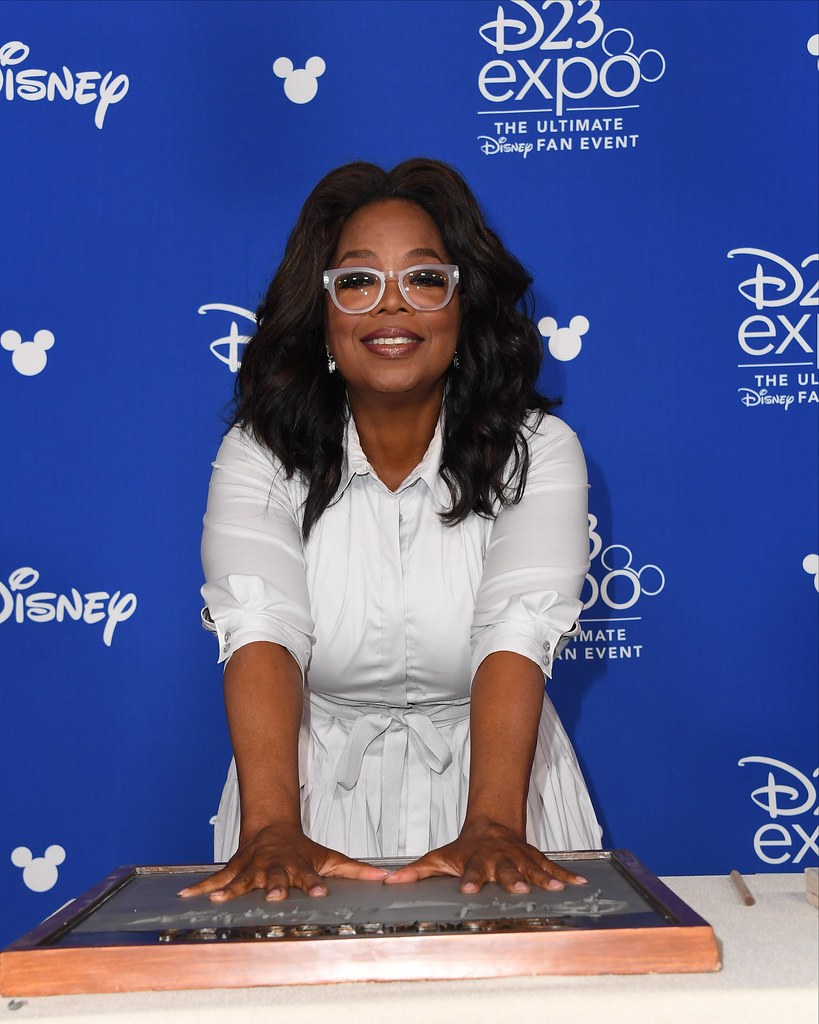 Another iconic celebrity known for her adventurous eyewear is Oprah. As a lover of bold designs, you'll never see this chat show legend without a pair of thick-rimmed, vibrant frames on.
Often sporting specs from luxury brands such as Luxuriator by Franco and the Sospiri collection from Ottica Veneta, eyeglasses have become a style staple for Oprah.
While she has the cash to shop high-end for her frames, Oprah's newest trend-setting moment came from her 2022 list of 'Oprah's Favourite Things' where she included Peepers Take a Bow Blue Light-Blocking Reading Glasses, to her list of essentials.
At only $30 a frame, these whacky, bold printed specs flew off of the shelves, proving that celebrities can quickly bring low-cost specs into the mainstream.
Cate Blanchett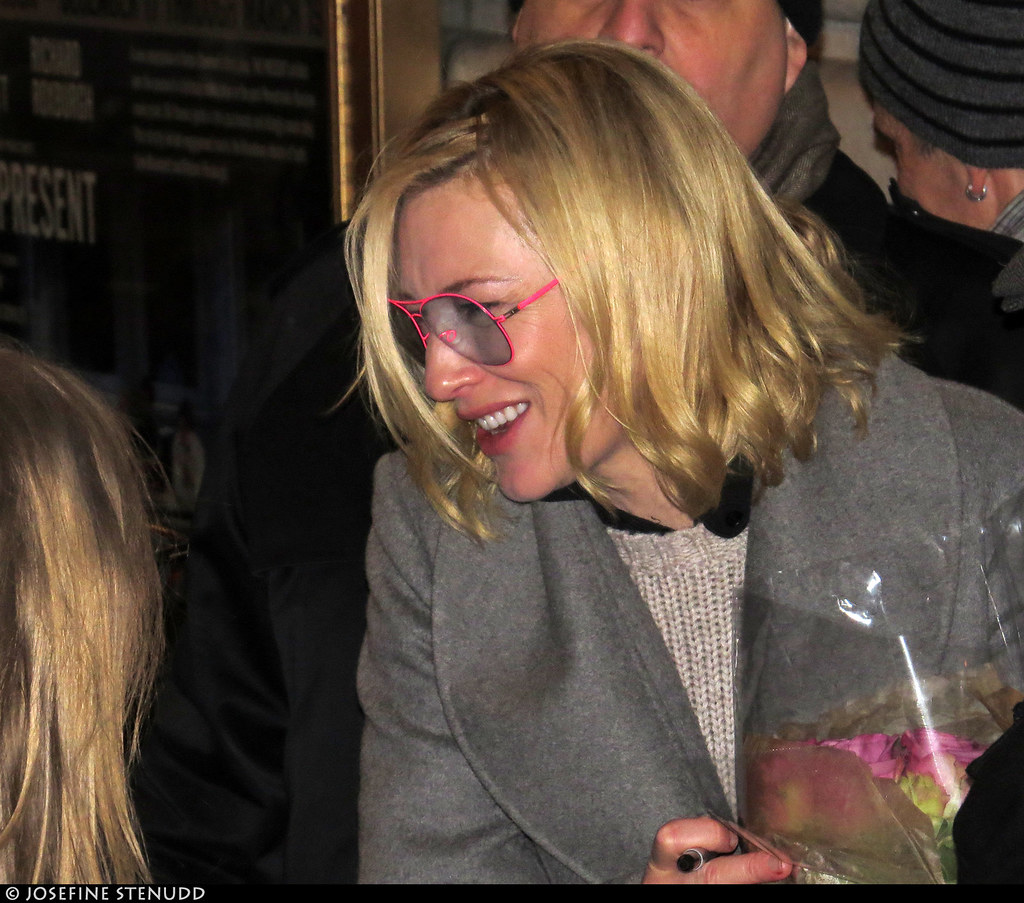 Last but not least, actress Cate Blanchett has become an eyeglasses ambassador and a style-setter with her famous pink-rimmed specs.
After viralising Gucci's pink-rimmed aviators in 2012, Blanchett has since worked with Shilhouettte, a brand giant in the eyeglasses industry.
The Australian designer chose Blanchett as the face of their newest Titan Minimal Art collection, which quickly became viral for its black and white campaign shoot, full of natural elegance.
"Her authenticity and naturalness are both things Silhouette admire in Cate," said Silhouette's CEO Arnold Schmied. "It was important to the brand to try and capture the real Cate on the shoot. The rimless aesthetic of Titan Minimal Art means you see things without restriction, and that is the idea behind this campaign: you see Cate in a relaxed moment, as she really is."
Cate is proof that eyeglasses can be elegant, classing and timeless, three factors that are often forgotten about when delving into the world of fashionable frames. Eyeglasses remain a key feature of celebrity style, and shouldn't be forgotten about in the fashion trends of the future.