While some people see spring as a chance to get outdoors and enjoy the warmer temperatures, spend a little time relaxing, and break free of their winter hibernation – others see spring as the perfect opportunity to tackle those DIY jobs around the house. If you fall into the latter category, then you are likely already brainstorming to come up with a list of projects that you'd like to tackle. What's incredible is how fast the list can snowball once you get started, which is why it's a good idea to have a plan and be able to prioritize.
Here we'll take a look at the top eight DIY jobs that could be well worth your time, energy, and money to take on this spring. These jobs range from simple projects that may only take a couple of hours, to much more labor intense undertakings. So, let's jump right in.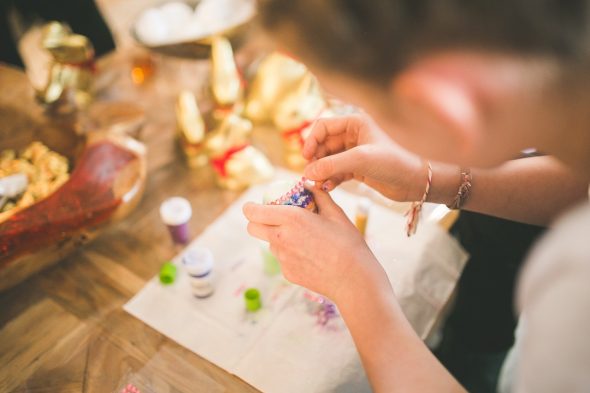 Declutter Your Belongings and the House
While this one may not always be classed as a "DIY job", it's a great place to start your spring projects. If your house is filled with clutter, then it makes it much harder to get things done and complete various projects finished. Decluttering can take place in each room of your house and involves you taking a look at all your belongings, furniture, décor, and clothing. It's a good idea to make piles as you go of the items you want to keep, donate, or throw away.
By decluttering your home, you'll find you will have a fresh slate that makes it much easier to take on bigger, more impactful projects.
Clean Up the Yard
Along the same lines of decluttering, it's also a good idea to use this same approach in your yard. Now is the time to get rid of any outdoor furniture that has seen better days, broken items, and just things you don't want. You can also start to clip back your garden, which will help to get it ready for the spring and the summer growing season. This is also the perfect time to fertilize your lawn, giving it a boost of nutrients that will ensure it comes in thick and green.
Install Crown Molding in the Main Areas of the House
If you consider yourself particularly handy and somewhat of a woodworking enthusiast, then you may want to think about installing crown molding throughout the main areas of your home. Crown molding can add architectural interest to the house, making the space feel larger and more elegant. It can also help the color of the walls to pop.
Just remember that this is a project that will create a lot of dust, so you'll want to ensure you have a proper dust management system in place, keeping the mess to a minimum. This can include dust collector bags, which are excellent for anything from fine dust to larger wood chips.
Give the Windows a Really Good Cleaning
Spring and summer is the time to let as much natural light into your home as possible, which means it's time to do some window cleaning. While natural light is beneficial, remember that too much sunlight will damage the soft surface of your house, so better install residential window blinds. After a long winter, that dirt and grime really tend to build up. It's absolutely amazing how sparkling clean windows can transform a room.
Create an Outdoor Dining Space
If you're the type of person who loves entertaining and being outdoors, you may want to think about creating an outdoor dining space. This is ideal for backyard grilling and can make your house feel larger since it expands the living space you have. Key essentials for an outdoor dining space include a table and chairs, a designated area for your grill, and some sort of shade/umbrella for the table so you aren't always in the direct sun.
Pick a New Colour for Your Front Door
Here's a project that costs very little, isn't very time-consuming and doesn't need any skill. Giving your front door a fresh coat of paint will help the curb appeal and just make everything seem fresher. You can always go for a bold color and really spice up the look of your home, setting it apart from all the others.
If you do want to try a bold color but are feeling a bit apprehensive, you can always get a sample-sized can of paint and then just paint a small section of the door. Leave it for a few days so you can see it in different lighting and decide if the color is right for you before fully committing to it.
Buy Indoor Plants
Even though it won't be long until you start to see the green outdoors, it's nice to have that greenery inside too. It helps to make the home feel bright, airy, and cheerful. Look at purchasing indoor plants that will do well in your lighting conditions. You can go with small potted plants, or larger potted trees if your space allows. You can experiment with the placement and try the plants in different rooms.
Consider New Wall Colours
Of course, there's nothing wrong with looking at your walls and opting to give them a fresh coat of paint. Again, this is a DIY job that doesn't take a lot of previous experience but, depending on how many rooms you want to paint, it can be time-consuming. The great thing about paint is that you get maximum impact for a relatively inexpensive price.
You can use the same technique as with painting the front door, i.e. starting with a small sample pot, painting a section of the wall, and then letting the color settle in. This gives you a chance to see how you really feel about it.
A Fresh New Vibe for Spring
These DIY projects tackle all areas of your home, both inside and out, allowing you to create a fresh new vibe and look for spring. You may choose to tackle them all, or just a couple. There's also nothing wrong with letting your projects spill over into summer if you're keen on getting them all done.