There are lots of different ways for you to save a substantial amount of money on your utility bills each month. If you are trying to stay within your budget but are having a difficult time, these tips can help you out in a big way. Although some of these things might seem fairly minor, the savings quickly add up. These days, a lot of people are making changes in their homes to save money on utilities, and you should start doing the same.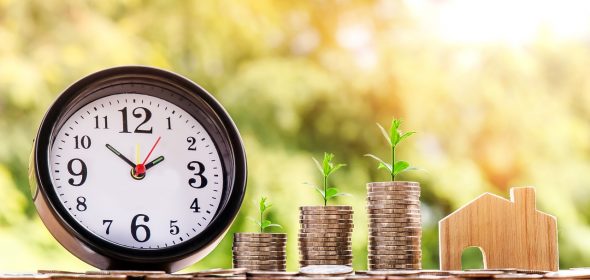 Switch Out Your Light Bulbs
If you are still using traditional light bulbs in your home, it is time that you switched them out with something more energy-efficient. You will find that LED bulbs last a lot longer, so you won't have to spend as much money on replacements in the long term. While there is a larger initial cost, it is well worth it when you consider the savings you can make on your utility bill. For instance, to make the most of your budget, you should consider exploring different providers. Looking for electricity companies with no deposit could allow you to compare different plans and more cost-saving rates based on your needs.
Replace Your Insulation
Those who have old fiberglass insulation in their home might want to think about retrofitting with spray foam insulation. If nothing else, having this insulation installed in your attic can go a long way towards making your home more energy-efficient. It can be rather expensive to have foam spray insulation installed, but the long-term savings make it well worth the additional expense.
Get a New Air Conditioning Unit
Air conditioner replacement can also go a long way towards helping you to save money on your utility bills each month. There are a lot of different units to choose from, so you will need to take your time and select the right one. By looking at various Goodman AC reviews, you will be able to make the right decision when selecting an A/C unit for your home.
Put in a Low-Flow Shower Head
A low-flow kids showerhead can also help you to save money on your utilities. Most people use a lot more water than they have to when showering, and as a result, they end up spending more than they need to on their water bill. Installing one of these shower heads in your shower can help you save a lot of money over time. Check out kids shower head reviews for more information.
Apply Weather Stripping
Weather stripping can help eliminate drafty areas throughout your home, and you could save quite a bit of money. If you want to be more comfortable in your home while staying within your budget, this is one of the best tips to follow. Applying weather stripping to your home doesn't usually cost very much, and the potential savings are substantial. Doing this is also very easy, so you don't need to hire a professional.
When you take the time to follow these tips, you should be able to improve your home and save money on your bills every single month. A lot of people don't realize just how much money they could be saving by doing a few simple things.