Home décor and furnishing improves the aesthetic of a room. Homes that are filled with unique items leave a notable impression on guests and can make the homeowners feel more at home. Different people have different likes and dislikes, which dictate their lives, and this is reflected in their interior design choice. While some prefer outdoor décor due to the time they enjoy spending outdoors, others prefer focusing on interior home design. One's décor choices within the home could be modern in nature or offer a vintage flare. These various styles are all unique in their own way and the interior design style used reflects on the kind of person you are. For more information about each of the décor styles and what they entail, continue reading.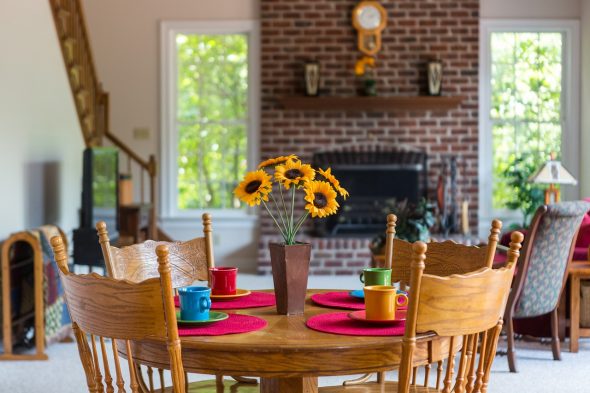 Outdoor
Outdoor home décor pieces are perfect for the individual that enjoys spending their days outside and in fresh air. While interior home design is better known, there is a whole field of items that make up outdoor design. When the weather is warmer, people tend to want to sit outside. Imagine sitting on your patio and drinking a cool and refreshing drink after a long day. Making the most of your outdoor space is as important as ensuring your inside space is well considered. Fishpools provides options regarding outdoor furniture and is a good place to start in terms of sorting the ideal option for you in terms of our outdoor space.
The key while choosing the furnishing for your outdoor design is that you want it to stand out from the crowds. This particular collection offer luxurious and stylish pieces such as bar sets, hanging chairs, cosy hideaways and many other pieces that will benefit any outdoor enthusiast.
Modern
Aside from the outdoor décor and furnishing options, interior home design is a huge interest among some people. The modern style progresses as the times change, but it is a design movement that came about since the 20th century. The biggest takeaway for those interested in the modern style is that it is not stagnant. The style is fluid and constantly changing. That being said, some modern inspiration for your living room includes the use of pastels, a textured white room, colorful sofas, geometric shapes and many other details. The modern décor and furniture for care homes Home Improvement choices have clean styles to them and use natural materials such as wood. Simplicity is key for the modern look.
Vintage and antique
When you think of vintage and antique interior design, you may think about the style that your grandparents used when decorating their home. This style is older in nature, and some vintage and antique home décor pieces may be acquired while thrifting or on a flea market haul. Antique furniture has unique features and its older style is often a classic for interior design. To decorate your home with vintage finds, get the flea market style and repurpose outdated items. There is a lot of beauty in older styles, and mixing vintage with a modern look may even be what makes your interior design most appealing. If you're someone who like the vintage or retro style, check out Route 32 Auctions for beautiful antique and vintage collectibles.
Everyone has a different lifestyle and a different personality. There is no cookie cutter answer to anyone's life when it comes to what they like and dislike. As a result, home décor style will also vary from person to person. While some enjoy outdoor home décor, others enjoy decorating the interior of their home with either a modern or vintage flare. Still, others enjoy combining all three. One's interior home design reflects on a person's unique traits and individuality, given that no home design will be the same.