It was many years ago when tiles first became a major home trend. Up to this day, it continues to be one of the most durable, stylish and even elegant material that can make up a surface. Usually, it is used for flooring, countertops, sink, as well as kitchen and bathroom walls. Aside from the fact that it makes a home more beautiful, it's also very convenient for homeowners because it is easy to clean and maintain.
Tiles come in various designs, sizes, cuts, colors, shapes and even textures. As years passed, all these have continued to evolve. Some designs and sizes may have been a major fad a decade ago but now they are viewed as outdated that your home would literally appear too old. Many homeowners would happily choose among the modern styles available these days that would also fit the general theme of their home design.
Trends have changed, but building with a tiled surface has generally stayed the same. After laying them properly, you will need to finish off each gap between them with grout. But you're not done yet. You need to apply grout sealer as well. This will help ensure that the surface remains durable through the years.
What Does Grout Sealer Do?
Many of us have limited knowledge when it comes to home construction practices and principles. This is why we hire professionals to come up with a plan, lay that foundation, and build the property from scratch. You might probably not know how to lay those tiles properly, too. However, you may choose to DIY some parts of the whole process to save more money.
For instance, you might prefer to apply grout yourself as well as grout sealer rather than hire professional workers for it. It's not a very complicated task to do. In fact, it's fairly easy once you've learned the right process. Perhaps, depending on the size of the surface, it can be tedious. Well, brace yourself for some major body pain, particularly in your back, arms and neck.
But the whole tedious process will be worth it. When you don't cut it short, you'll be able to add another layer of protection. If you notice, grout has some liquid-absorbent properties. That being said, moisture could be easily trapped inside. Over time, this could lift the tiles, causing damage. Granite, in particular, is very sensitive to this. Here's a related article about that, too.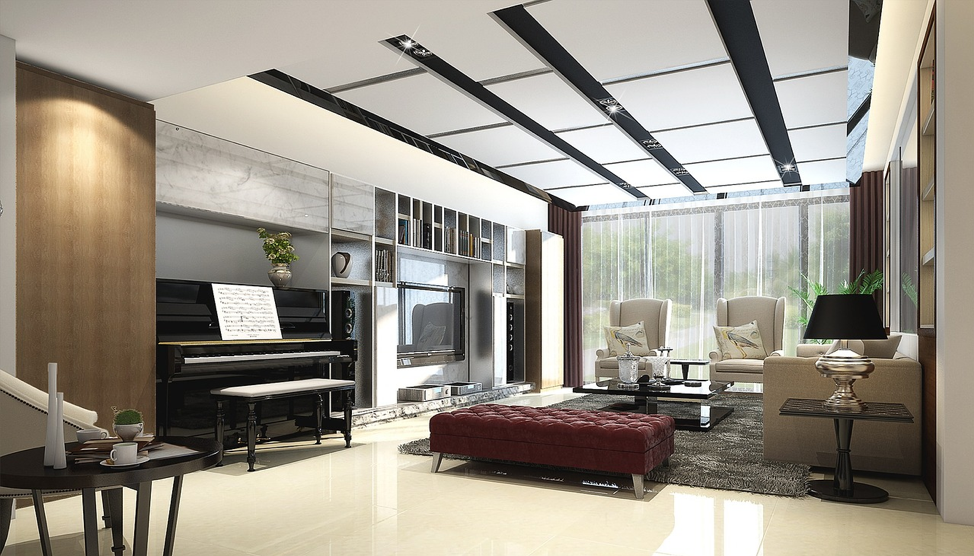 To avoid this, many homeowners opt to apply grout sealer. This substance helps reduce the porous properties of grout. It is essential especially in rooms where there's frequent high humidity and steam. In addition, it also minimizes the appearance of stains. Thus, your floor, wall, or countertop would constantly look as good as new.
Are there times when you don't need to apply it? Well, yes, there is an exemption. If the grout is epoxy-based, it is not necessary. This material naturally repels liquid so no additional substance is needed for this purpose.
Which Part of Your Home Will You Use it for?
The need to reapply it after quite some time depends on which area around the house you will be using it for. Perhaps, it can be challenging to determine which spots need it already, right? There are clues for that though. Pay attention to areas where there's heavy traffic often. Places that are subject to constant moisture and humidity are to watch out for as well.
You can also test for absorption. Pour out water on the tiled surface. The place that easily absorbs water needs resealing. If droplets form on the grout and sits there for a while, nothing needs to be done.
It is also important to note for which kind of tiles would you use it for. Some sealers may not be good for certain types of material. As a result, it might not effectively protect the surface from absorbing excess moisture.
Jot Down on a List All the Features You Need
One of the easiest ways to find the right product for you is to write down all the features you're looking for. What do you really need? How much is your budget? Would you need additional products to use the sealer effectively? These are important questions to answer. When you know the answers to these questions, it will be easier for you to compare the products available in the market and decide which would best serve your needs.
It's now even easier because reviews are very accessible. For example, the site Seal With Ease provides a comprehensive review that shows the features, advantages and disadvantages of several grout sealers so that homeowners can make a more informed decision.
The application method should be one of the features you should check. Basically, you have three options: brushing it on, using a roller or spraying it. Some experts say that using a roller is the easiest method. On the other hand, spraying it on is fast and convenient at first, but a bit more difficult later as you will need some major clean up afterwards. This would really depend on your own preference and what works for you.
Keep your tiled surfaces durable, stylish, damage-free and as good as new. Properly seal your grout and reapply as often as needed. Also, choose mild detergents for regular cleaning routine. Using harsh chemicals or not giving your tiles proper maintenance could damage it no matter how many layers of sealer you apply. It is best to contact a grout cleaning services company when it is time for cleaning and maintenance.