As a independent worker and  independent professional, home offices has become a key place in working system. Compact home office is more convenient, easier to access and more efficient, while designing a home office you need to keep in mind the space availability, your professional requirements and a dedicated space which will help you concentrate on work. If you planning on having coworker then definitely you need a design which is good on space and gives a professional environment away from any distractions. These smart compact home office ideas will help you create a right and stylish work space for yourself.
Compact Closet Office
Living out of closet, let's work out of closet. These cute closet office helps you in two ways- give you lot of storage and display space and you can close your office as per your requirement.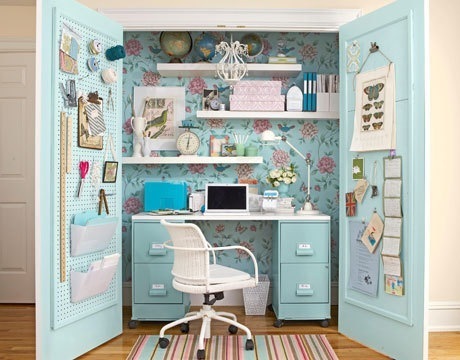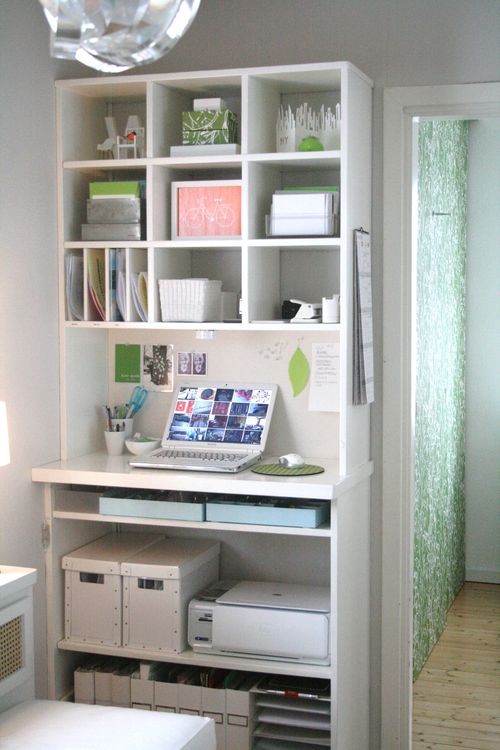 Space Saver
This design did involve lot of thinking; usually the space between two rooms or closets remains unused. With little effort you can convert it into office space, enough for one person. It can be created in living room, bed room or dining room.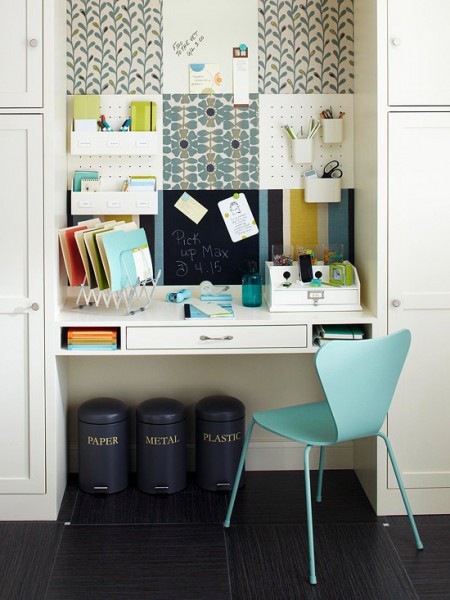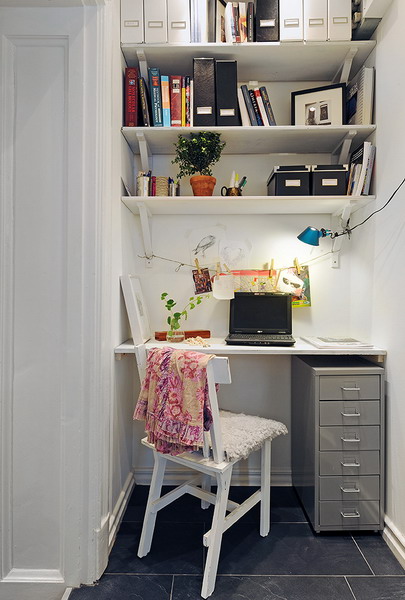 Attic Office
Attic is usually used to keep unused stuff, well think again, this beautiful office is created in an attic. Not only space is used efficiently but it can be suitable if you like to work in a team.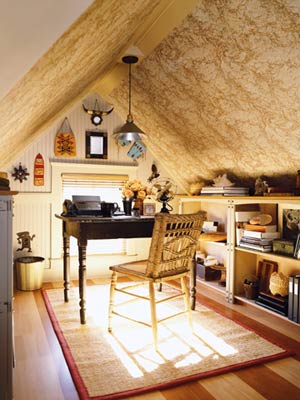 Wall Divider
This interesting design solves two purposes for you- separates one big room into two and wall divider can be used as office space.  Clean work area along with separate storage area gives you and edge and comfortable working.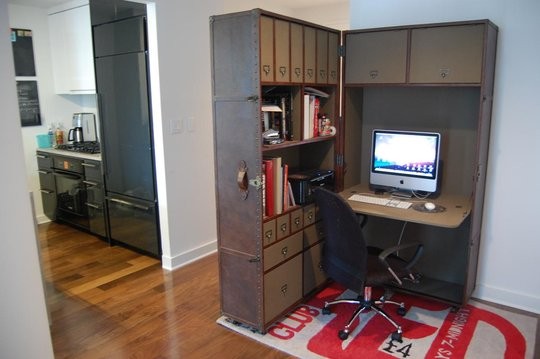 Work 'n' Dine
Suitable for studio apartments you can create an office in dining area or kitchen. Thanks to smart furniture you can multi use the space as office and kitchen storage.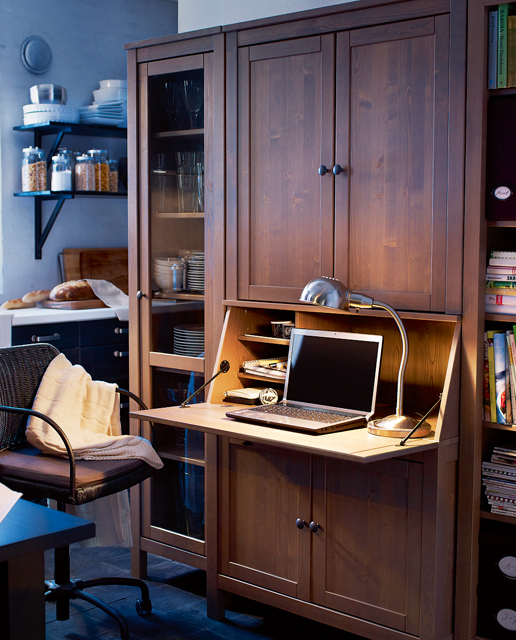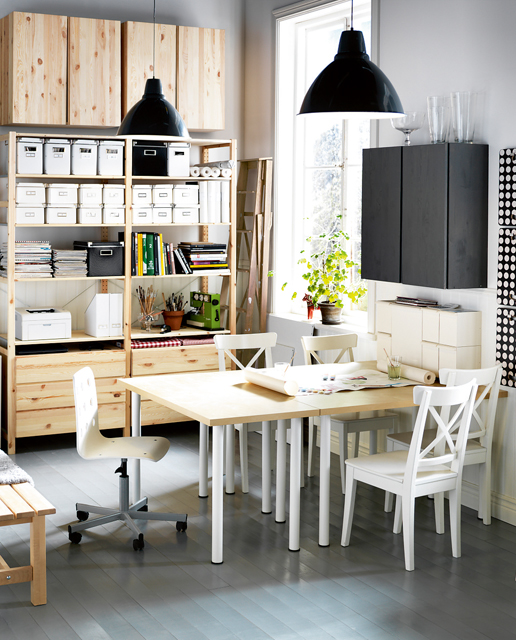 Under- stairs, dorm area and landing area can also make good working space.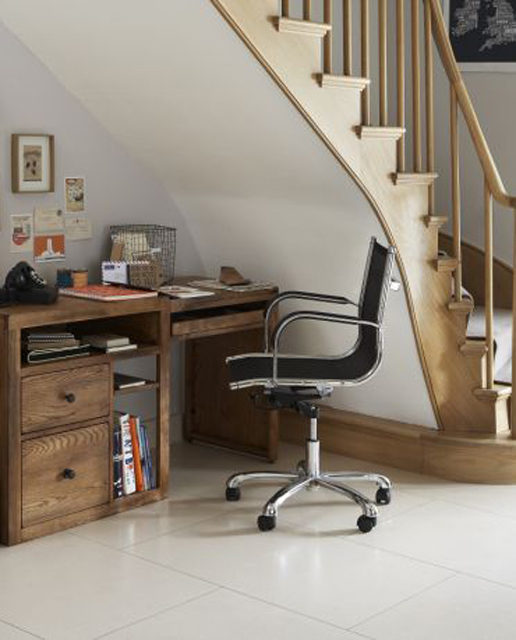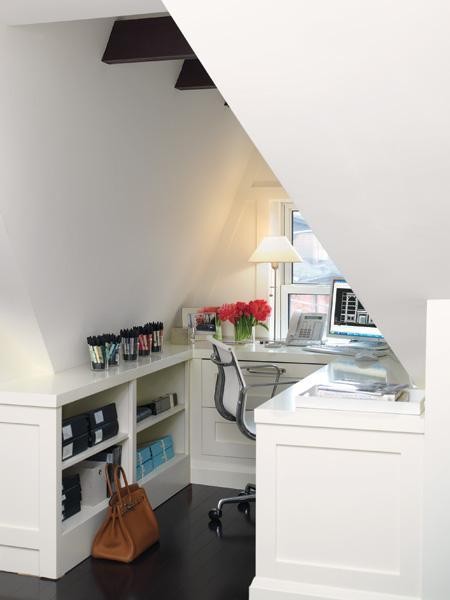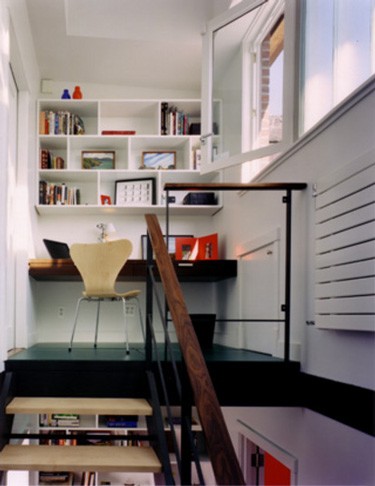 Office for Two
You want to make sure that your partner joins you at work, no problem. This beautiful cupboard if put horizontally can be used as office space for two people.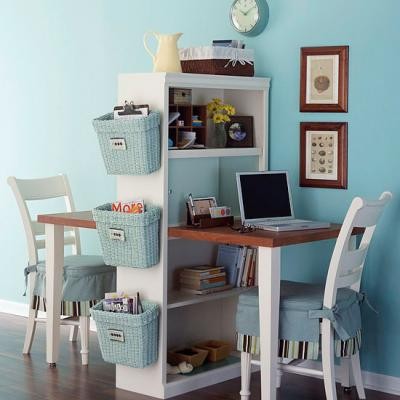 Little futuristic but this design does make an impression, any long narrow space in your living room or bedroom can be used as office space. Sleek design fits the bill. Working at home sometimes become monotonousness , but I am sure with these wonderful designs you will feel like going to work everyday.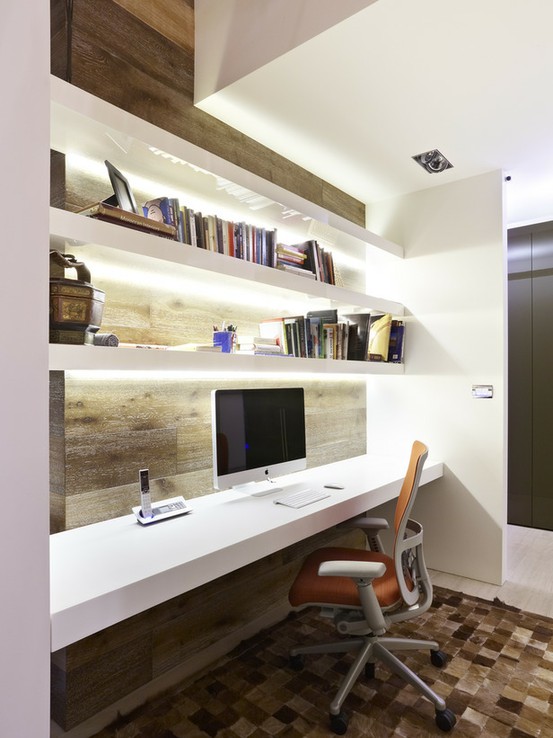 Lets Live Impressive!!