They are cute, functional, take very little space – double door display freezer magnets. These cute little pieces not only look good on your refrigerator but also work as reminder of day to day activities. These fridge magnets can be customized and would add extra to your home decor.
Water Drop Magnet
Bored of regular magnets on your fridge, try these water drops, they are sleek and trendy in own way. Buy here.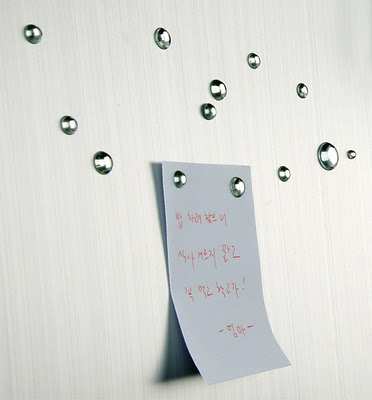 Tree Buttons
Handmade wood magnets made from salvaged cross sections of branches. They come in pack of 4 and are excellent idea for gifting.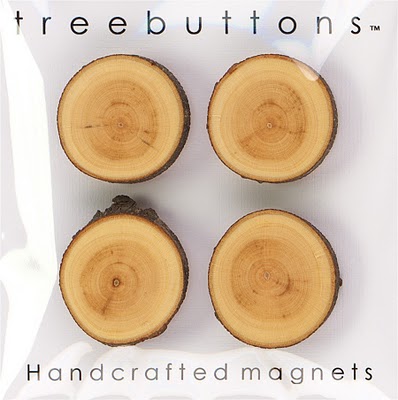 On/Off Magnet
These magnets can be used for sticking notes when turned 'on' and can be used as photo  stand when turned 'off'. Come in pack of four.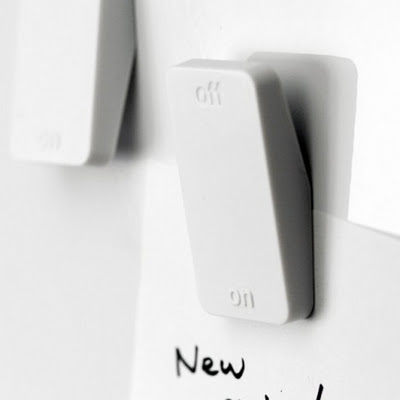 Sushi Magnet
How about some sushi on fridge door? Well, may be just need to develop a taste for it.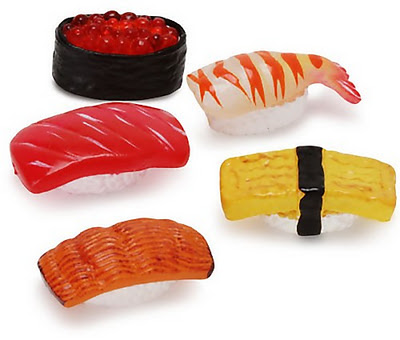 Star Trek Magnet
Snow trooper or shadow trooper, you have got your own personal collection of star war legends. Designed by Lego.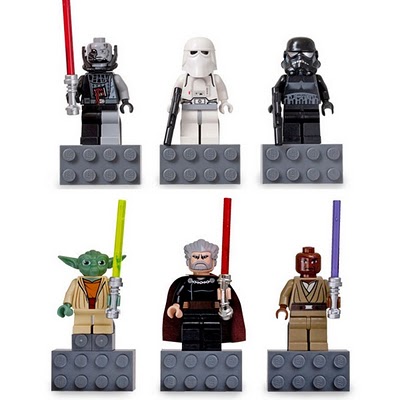 Ninja Throwing Star Magnet
Exciting design and little action, these ninja throwing star magnets are my personal favorite.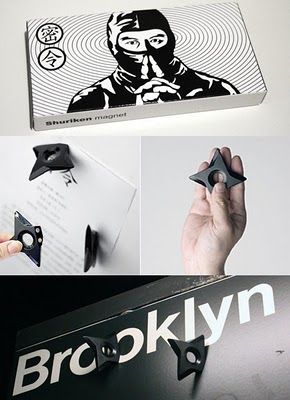 Shopping List Magnets
These pieces will make your life easy. Essential grocery printed on them, reminding you of the things you need to buy next. Get your pack today.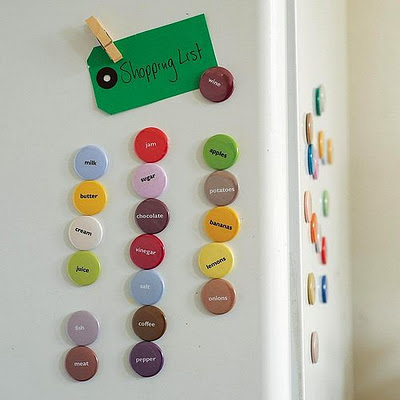 Shelve Magnet
Not exactly fridge magnets, these magnetic shelves can stick to any magnetic surface. Designed by Henry Julier.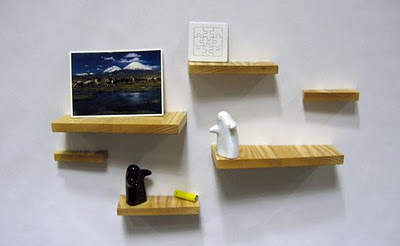 Stone Magnets
Come in pack of four. Cool design.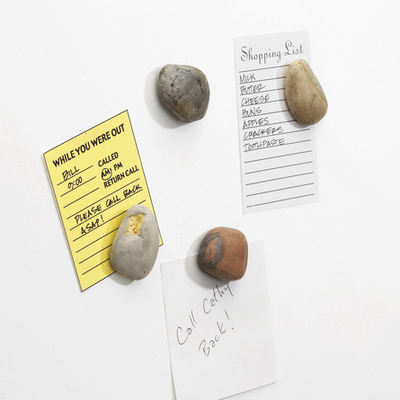 Reminder Magnets
What I liked about these was simple messages printed on them. Live, laugh, attention, and other simple things which we should be doing everyday without fail. Buy your set here.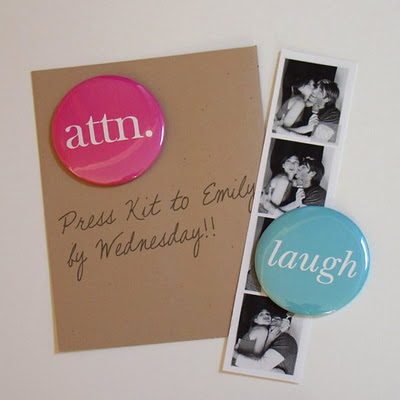 Calendar Magnets
Created by the designer Serhiy Chebotaryov, this stylish magnetic calendar will look good and has special symbols like departure, travel and holiday. Also known as 'Dorogaya'.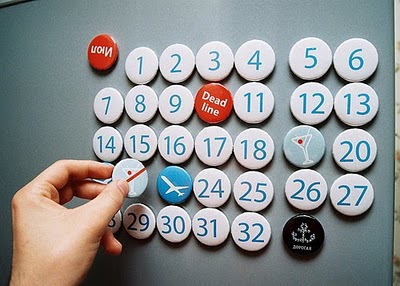 iPod Magnets
Sleek design in shape of iPod play menu. Available in four colors.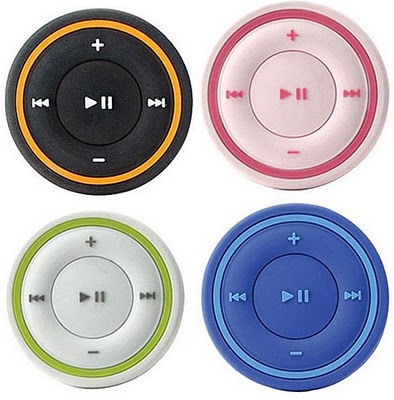 iPhone Menu Magnets
Set of 20 iPhone magnets include- camera, time, you tube, text messages, maps and more. Another addition to iPhone theme based accessories.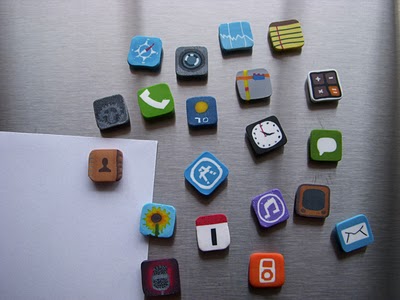 Guitar Magnets
Pack of 4 pieces, sleek guitar magnets, best fit for music lovers.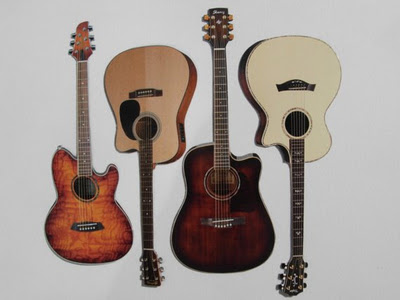 DigiFrame Magnet
Usually magnets are used to stick photographs, but this sleek frame magnet will let you place the photographs inside the frame.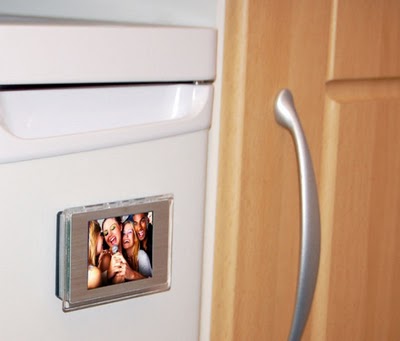 Bottle Opener Magnet
I have seen many bottle opener designs but this one is sleek and looks good as magnet as well.
Board Magnet
Interesting concept, old game of darts with fridge magnet. Fun to have this one!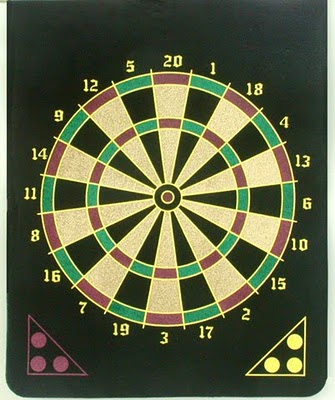 Lets Live Impressive!