Italian furniture company MisuraEmme has brought some excellent room designs for teenagers. Clever built in and ample storage makes space look bigger and trendy. Specified work space which can be combined with entertainment. Appealing to large age group and minimum fuss.
Black and White combination works perfect in any space. Add your favorite painting or photographs to add personal touch.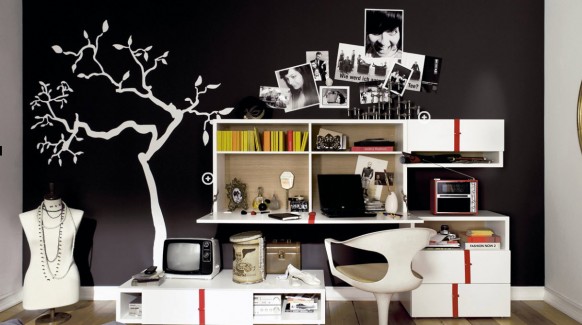 Colors and not so traditional way of keeping accessories can add onto the trendy look.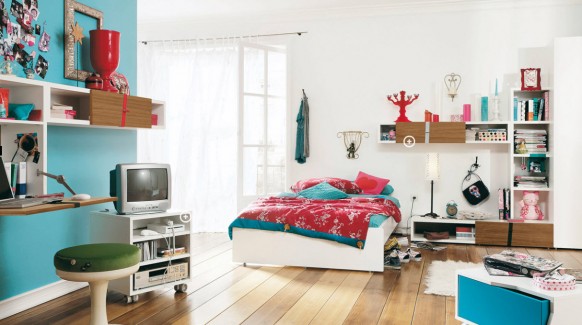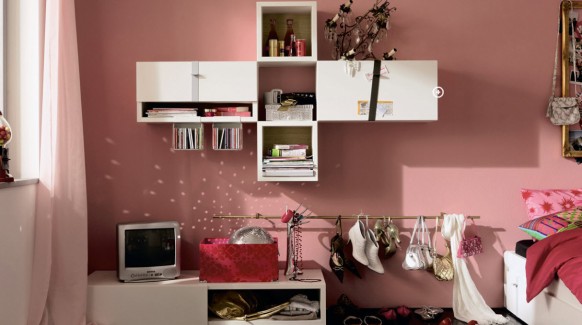 Folding furniture which takes less space is a must if you are planning to share the room.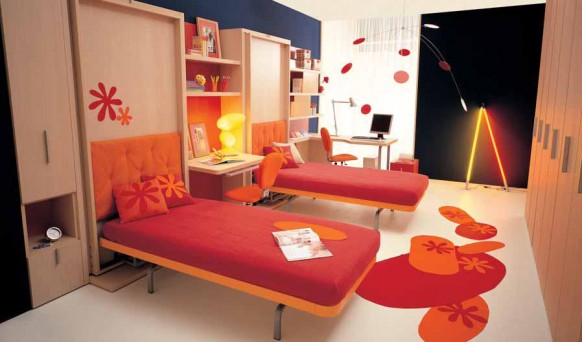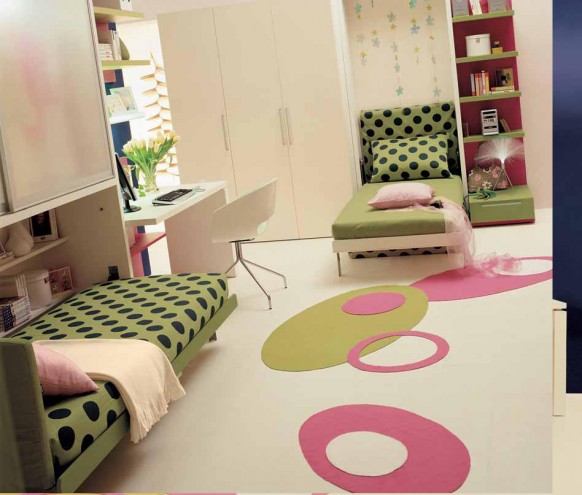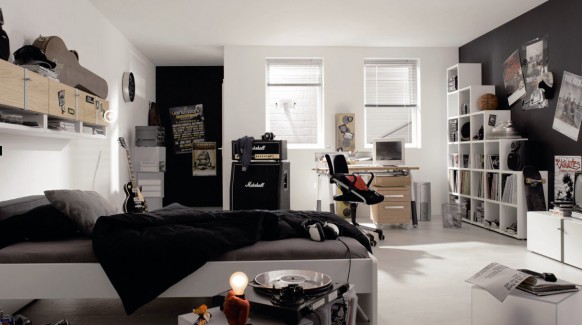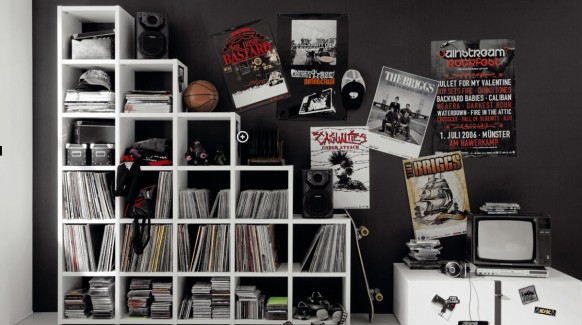 Photograph Courtesy- Link
Lets Live Impressive!