Easily incorporate country style into a well-designed kitchen with simple decorating tips. Make simple color changes, enhance walls and floors, integrate appliances and work space into your kitchen décor. Kitchen area is considered to be the "heart" of the home and it is important to give a welcoming and warm look to the space.  Many country kitchens are one big room and the table may actually be in the kitchen itself, it is essential that your table and chairs are designed in country style. Wooden chairs can be accessorized with cushions; you can use solid wood to add old time charm. Here are few tips to incorporate country look in your kitchen.
Pastel Shade is the perfect choice of color for warm and welcoming country look; use it on walls or kitchen units. Add finishing touch with antiques, rustic accessories to add an old look. Wood flooring is just one of the styles of flooring you can choose for this kitchen decorating scheme. Opt for natural, eco-friendly materials that will look fantastic and wear well over time. Pic Courtesy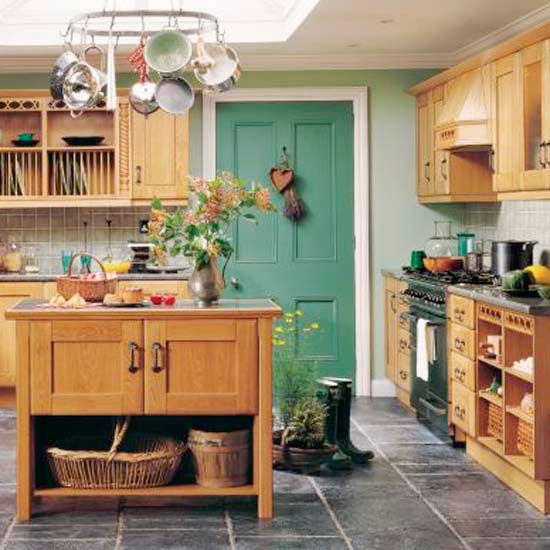 Fabric for the kitchens should complement your furniture, window curtains, tablecloths, chair cushions. Plain cloth can be easily stenciled by hand to match your theme. Use pleaded patterns for curtains to complete the look. Pic Courtesy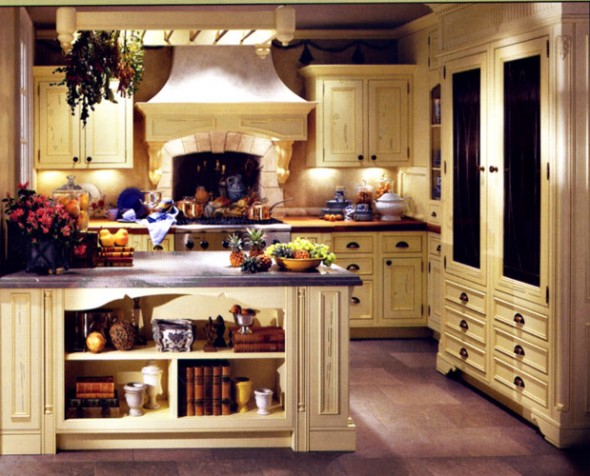 Display tableware proudly, antique cupboard to show off ceramics and pottery, you can go for open shelving as well, it provides storage and items can be displayed according to requirement. Pic Courtesy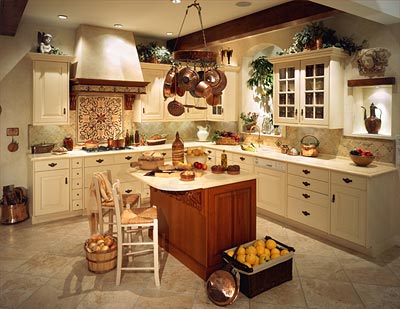 Neatly tucked at the foot of the stairs, this small country kitchen makes great use of extra space. Checker effect gives a spacious look to the kitchen. Pic Courtesy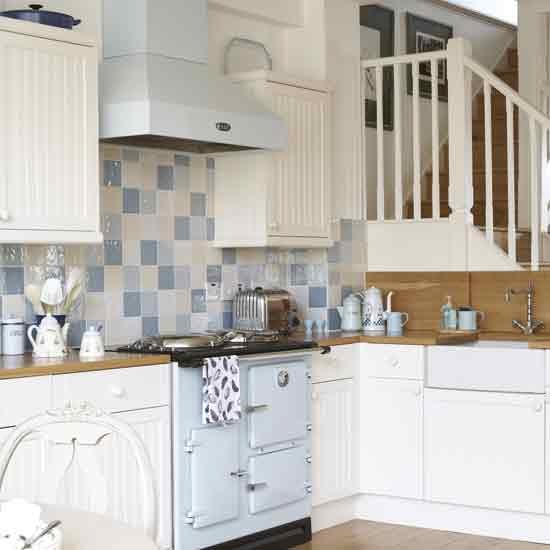 Don't be afraid to  use mix n match or single color theme for the kitchen, go with your instincts and you will learn along the process. Pic Courtesy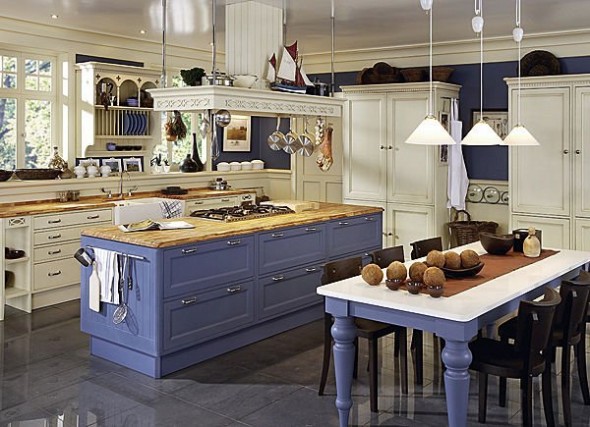 Lets Live Impressive!!