Unfinished Basement Remodel should be a fun process, keeping in mind what exactly you want out of the space and what you are planning to use it for will make it an easy walk. Biggest concerns while renovating a basements are how to get proper lighting, what colors to be used to achieve a warm and cozy tone for the room and how to use the space efficiently. With the help of a basement development company, you can make your basement the most popular place in your home by using these simple home renovations and tips. First five pictures display the ideas what you can turn your basement into and rest will guide you to how you can brighten up your basement renovation project.
Turning basement into a masculine pool area, with the help of professionals like basement renovations calgary, sounds great, extra large projector, bar area and  masculine colors like chocolate brown, copper and tan adds a closeness to the space and converting your basement in man's cave.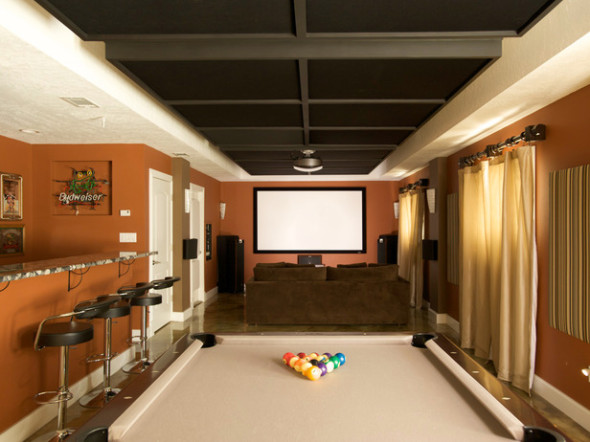 You can convert the space for gatherings, let guests enjoy the sophisticated and multifunctional room where they can dine, drink, play pool or watch television. Set a soothing and relaxing tone with brown hues and comfortable couch. Pic Courtesy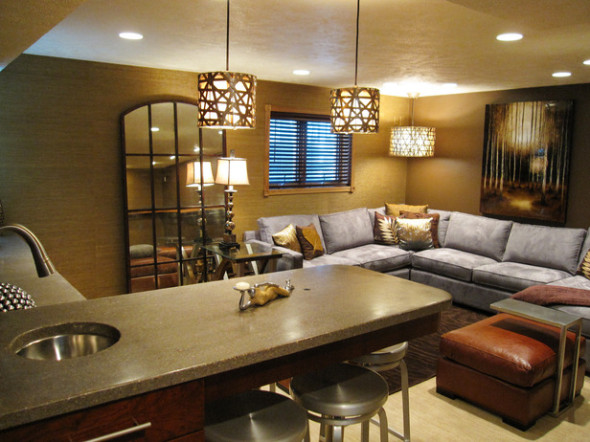 You can hire an Omaha basement finishing company to transform the old space into a living area with a media room, bathroom, home office or utility room. Use crisp white color to paint the walls, modern furnishings and fresh hardwood floors to convert this old garage into a brand new space. Don't forget to add in ventilation, and you can do this through a window well installation. Pic Courtesy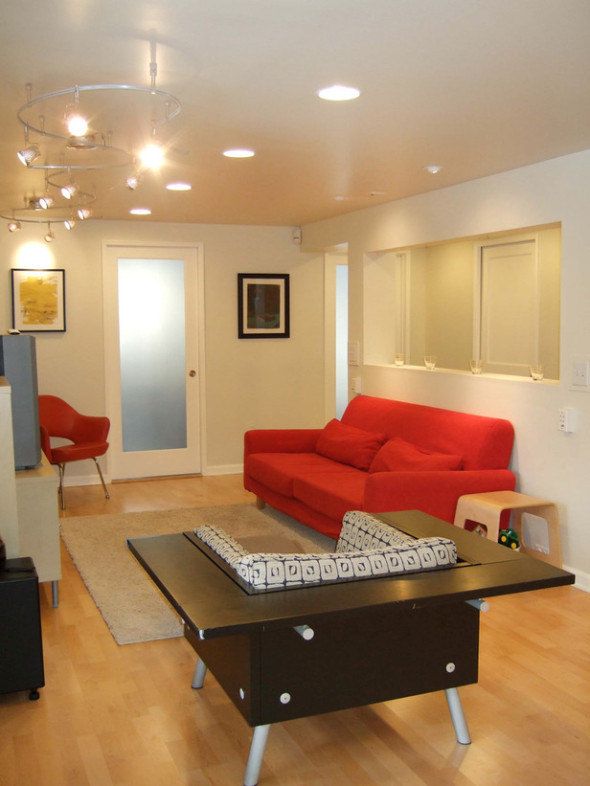 Contemporary decor and  sports theme   can go together, create an elegant basement with sports theme that entire family can enjoy. Plenty of plush seating, soft area rug and stylish mini bar, make it a space which is enjoyed by both guys and girls. Pic Courtesy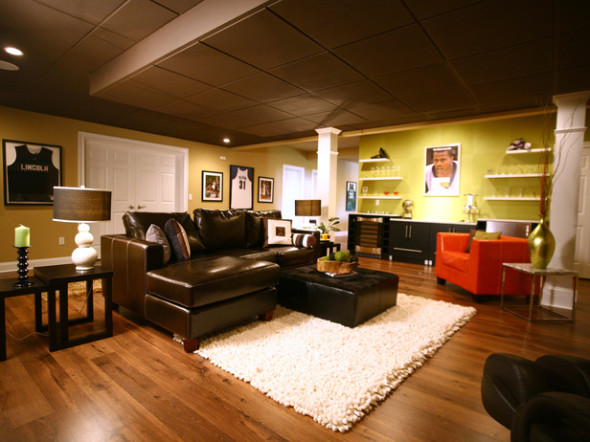 Transform unfinished basement into a dream playroom, blues and pinks are perfect palette for both girls and boys. A built in shelving unit with wicker baskets will work as storage and you can encourage kids to keep their space neat and clean. Pic Courtesy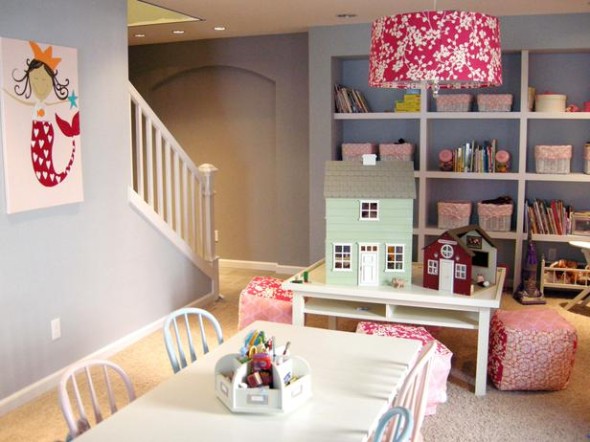 Tip to brighten up basement – Try to bring natural light, incorporating windows if possible is must and in case its completely underground caving window wells built at ground level that accesses the high end of the interior wall is good option. You can use glow lights or ambient lighting throughout the basement as well.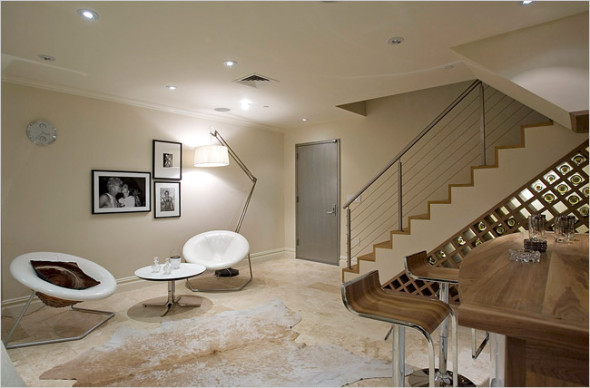 Multiple light source work best, florescent tubes behind a false window illuminates the place. False ceiling   conceals heating, plumbing and wiring chases easily and add to the ambiance. Pic Courtesy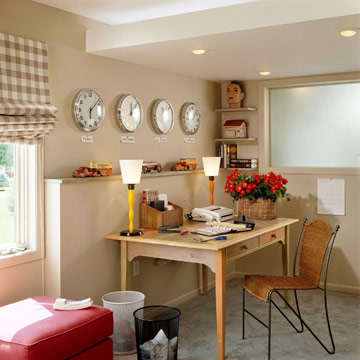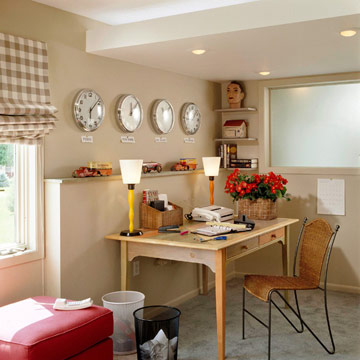 Tip to brighten up basement – Use colors to brighten up, basements are tend to look dark when using neutral tones, add a punch of color and make it look like above the ground living space. Try using similar color furnishings to add a warmer feel to space. Pic Courtesy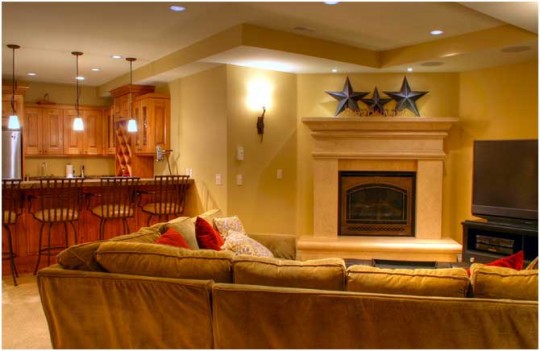 Lets Live Impressive!!