Delicious food, good wine and plenty of conversation, dining room is all about creating the right atmosphere and decorating to  help you set the tone. Whether its about dining room furniture, dining room decoration ideas or inspiring dining room pictures its all about creating a warm and welcoming space for dining and share stories. These beautiful pictures from Easyliving will help you get the look you desire and get it in less effort.
A gorgeous girly scheme which draws the eye instantly, stylish mantle display, chic drinks cabinet and not to forget bone-inlay chairs completes the picture instantly.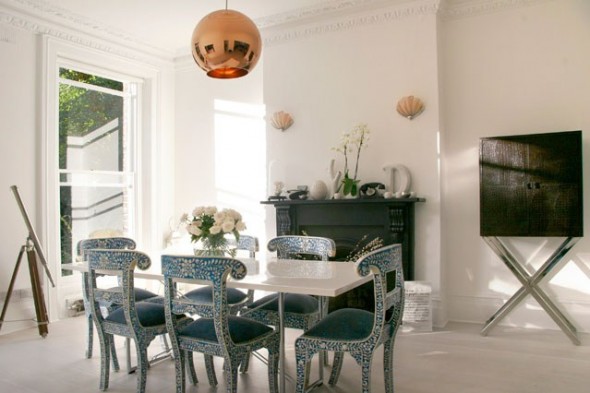 Create a small and modern dining area with a contemporary round table. Matching chairs and stylish overhead standing lamp is perfect, to complete the picture go for a modern floral centerpiece.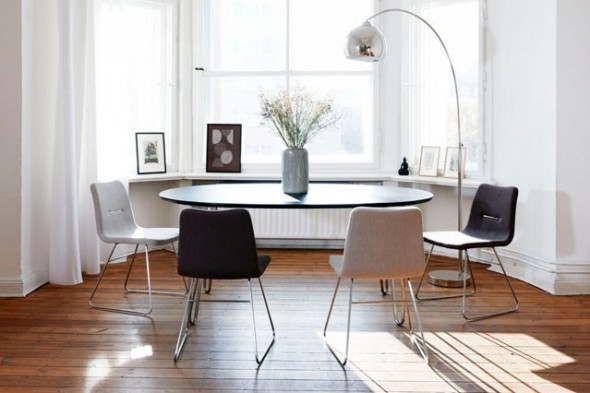 Industrial and chic, from trendy wire chairs to traditional touches, a contrast is created in a subtle and stylish way.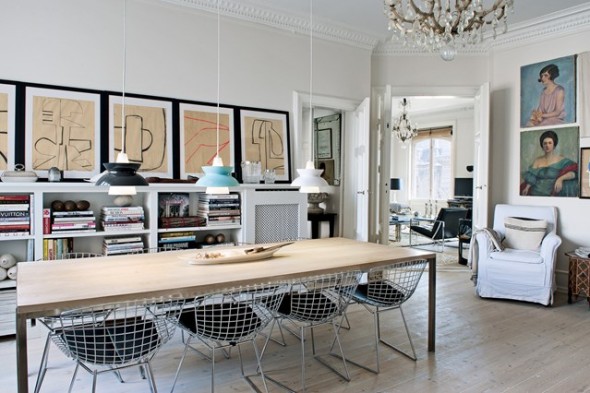 Colors can brighten up any space, a neutral backdrop is perfect to bring focus on colorful feature pieces.  Work on entire color scheme from wall display to the centerpiece.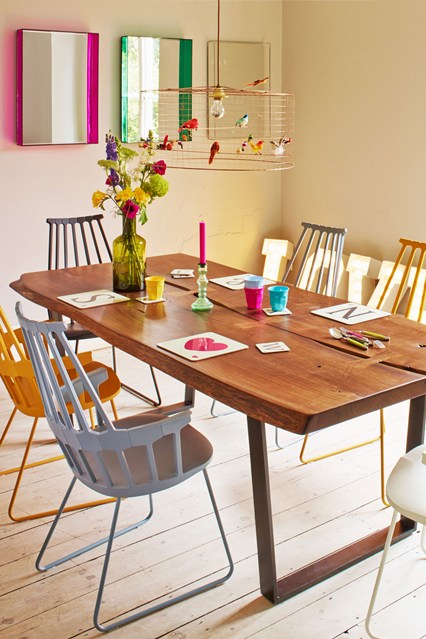 Talking about a color scheme, even a simple roller blinds in bright floral – print fabric gives the room a cheerful personality. Colorful little fruit chandelier adds charm and compliments the theme.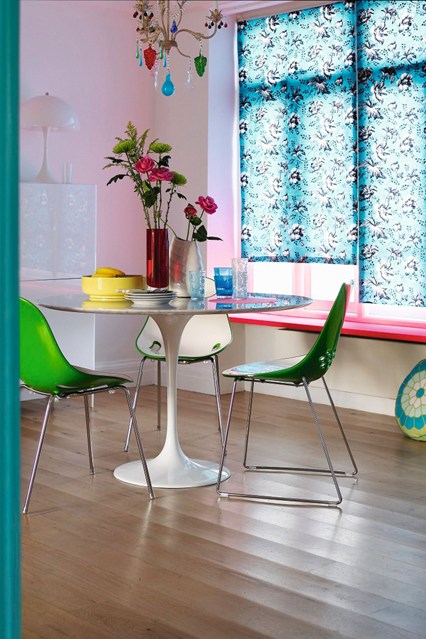 Home furnishings inspired by East is new trend, bamboo style furniture with splashes of vibrant red is certainly 'Orient'.  Minimalist furniture can also be combined with bright accessories to achieve the look without submitting to exact themed version.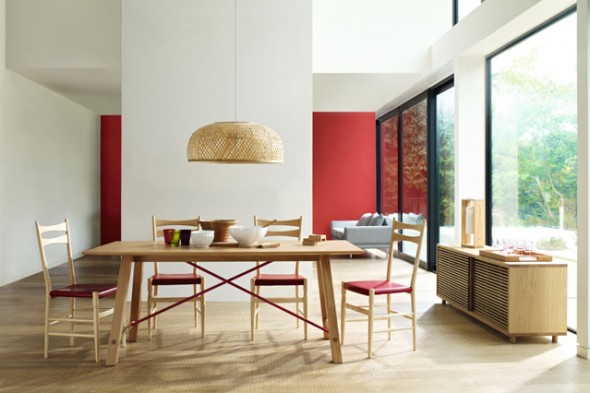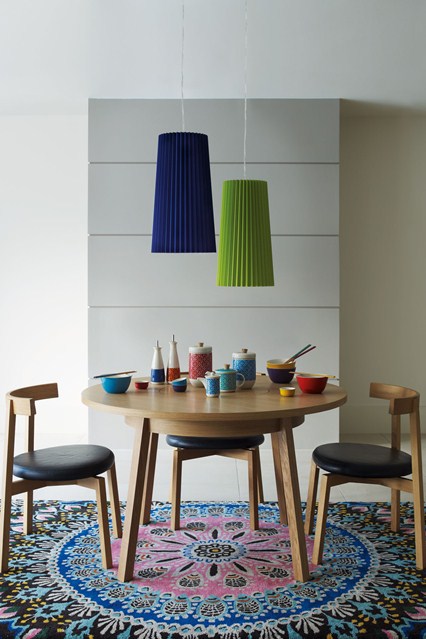 Well not exactly a dining room but a conservatory turned into a jovial space is certainly an invitation for a party. Striped, colorful fabric, shadeless lights and hanging bulbs gives a warm and party charm.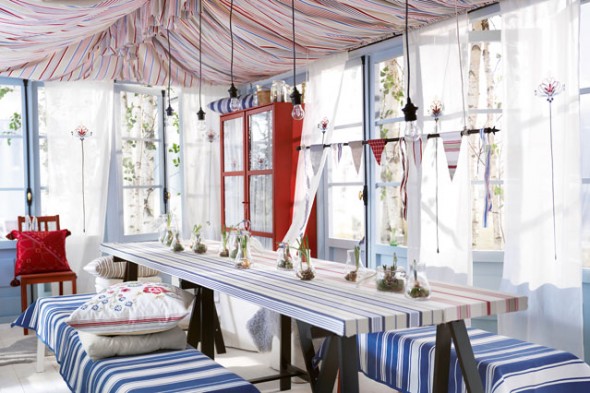 Remember the time spent in canteen in lovely conversation with friends, well this one gives the feeling of something similar. The checked table cloth, red fridge and open shelving gives this dining room a super cool feel.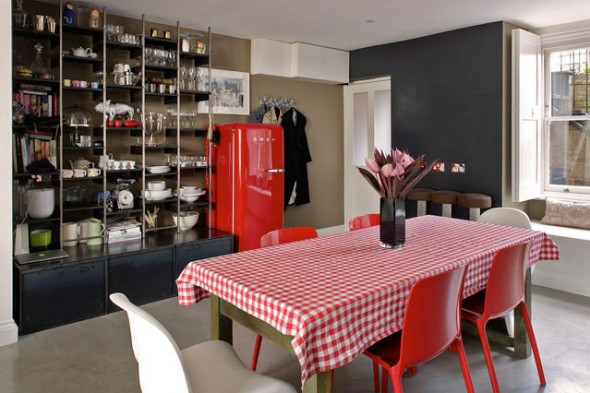 Also Checkout: Creative Ideas to Brighten Up your Dining Room
Lets Live Impressive!!