If you have liked the idea of a fireplace but don't think it was practical enough, well you have an easy answer – fake fireplace. Fireplace serves as focal point in any space and can be decorated in many different ways. Designs  are available in virtually endless shapes, sizes, styles and finishes. There are many ideas how you can achieve that look and we are going to list them today for you to pick one which you love the most.
You should also install a smoke alarm, like the one on suburbanenterprises.com, around any potential fire sources like a fireplace. Make sure not to place too close to avoid possible false alarms.
Stairways: Place a smoke detector near a stairway so it can properly alert anyone on other floors of a potential fire. Did you know that a home without a smoke alarm has double the chance of experiencing fire-related death? That's why it's so important to make sure your family is safe. We offer smoke alarms for every type of home, from the smallest apartment to the largest mansion. With our variety of options, there is an alarm for everyone and every budget. Get your smoke alarm tested regularly.
Fire Safety For Your Home – Now it's simpler than ever to know about a potential emergency at home – regardless of the location. Upgrading your fire suppression systems is one of the best investments you can make in your home. When a fire starts at home it can be terrifying to deal with, especially if you don't have home insurance or warranty to protect the assets that you've worked so hard for  (this article will give you more info on what insurance covers)
Mantles are easy to get and are readily available in number of styles and shapes. A vintage mantel might suit your needs, ranging from shabby- chic to antique look. You can also construct a mantel which suits your décor from found material around the house. Mantel provides a frame and shelf for the focal point and you can decorate as you desire. Dress the mantel with decorations for different holidays.  Pic Courtesy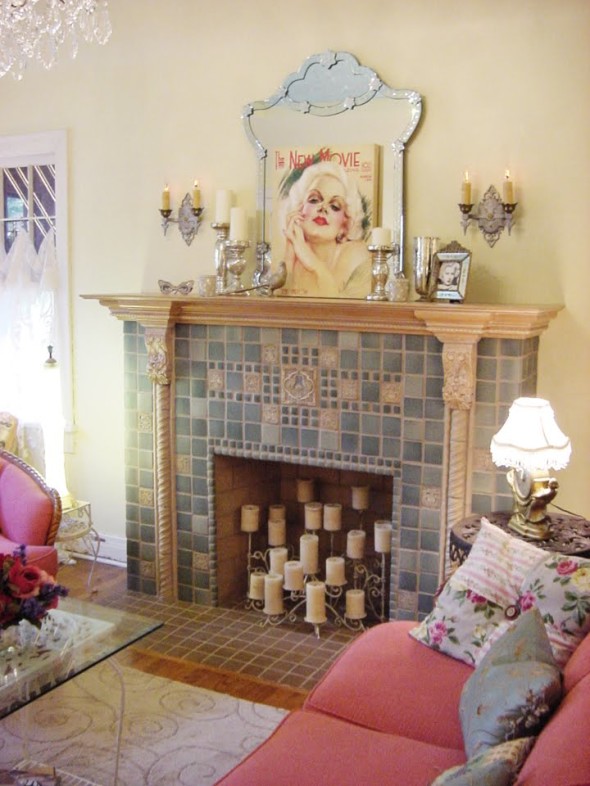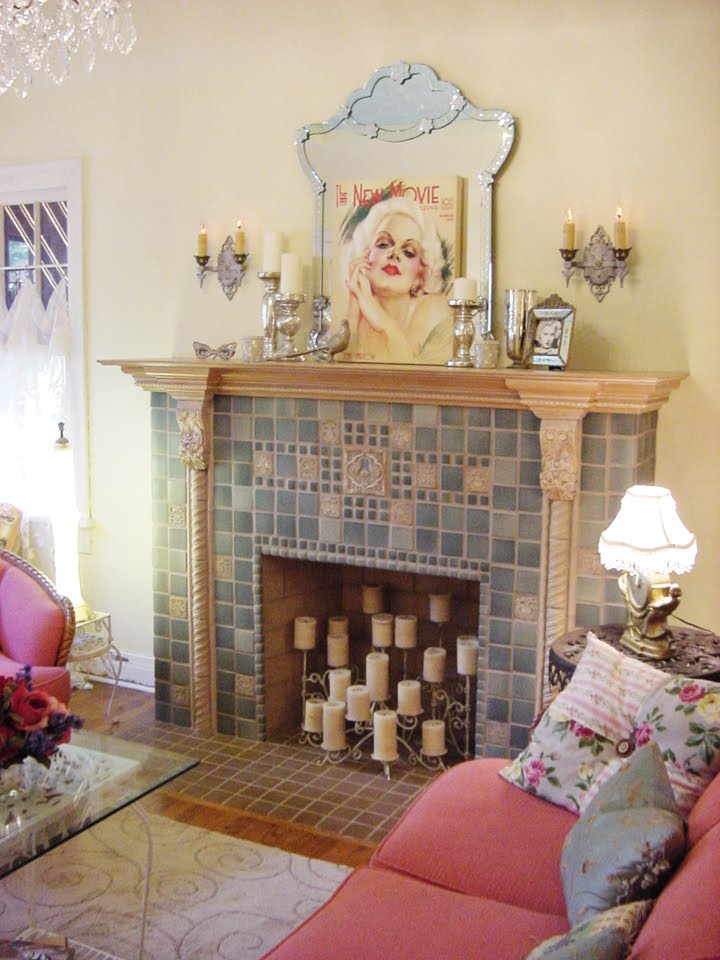 Tiled  fireplace is another great look, apply the tiles to inch thick plywood carefully. Mount the plywood to creating a removable fireplace. Mirror can work wonders; a vintage style mirror may add the perfect charm. Buy a frame-less utility mirror which can cover the front of the opening. Candle bricks, pillar candles, candelabras or a combination of candles artfully arranged will provide different moods and can be changed seasonally or to set a special mood. Electric lights provide safety if you have kids and pets at home.  Pic Courtesy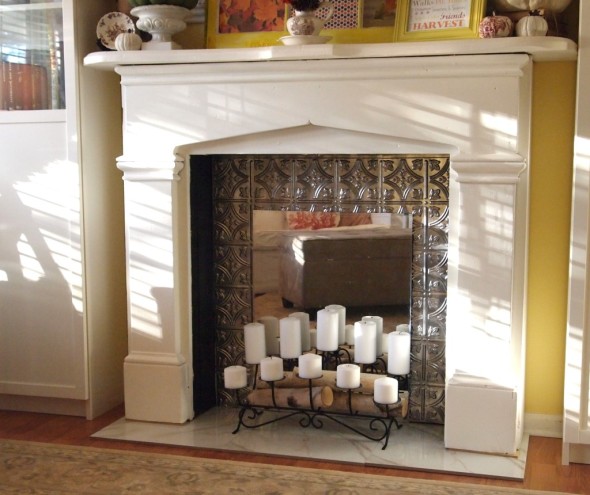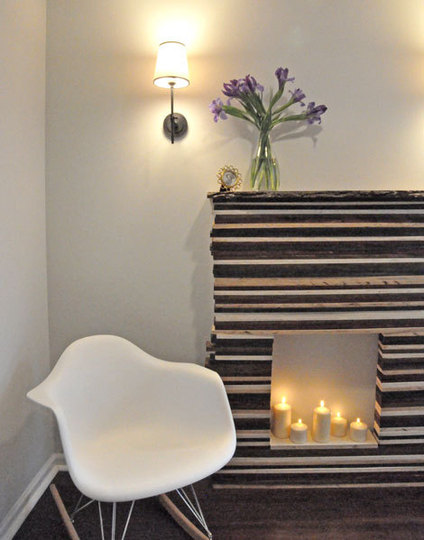 For those who want faux fireplace not to grab all the attention, white scheme is perfect. It remains silent but can work out gorgeous with mementos and collections and it is perfect for shabby chic décor. Add some soft lighting for a cozy and romantic room. Pic Courtesy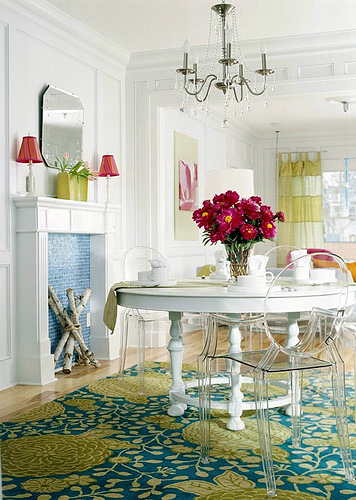 Installing a freestanding fireplace into a recessed wall provides a three-dimensional feel; complement the fireplace with bold artwork and lighting to draw attention. Paint the mantle or fireplace interiors with an unexpected shade, its impact would be highlighted when paired with the complementary color, if you are thinking of getting a fire place then you need to know why a fire alarm systems are crucial for your home and business so give ACS Fire & Security a call.. Pic Courtesy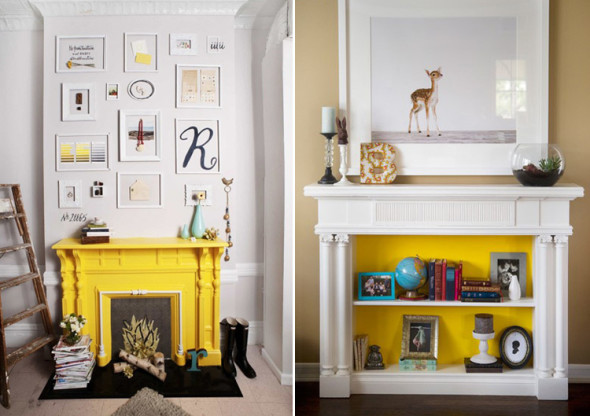 To keep a faux fireplace interesting, consider placing unexpected and contrasting objects. Create a backdrop inside the fireplace to maintain a pattern and keep the scheme going on. Accent the faux fireplace with wall treatment which creates a new design. Pic Courtesy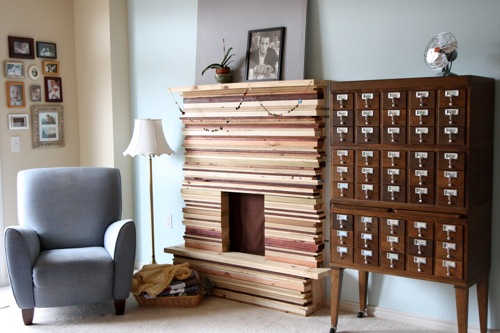 Don't be afraid to experiment and decorate the fireplace which works as both decorative and functional.
Lets Live Impressive!!