Minimalist design is becoming first choice for small apartment owners, and the concept offers simplicity, freedom from clutter and stress. While planning a minimalist concept keep in mind to organize the place with necessary elements to occupy space and add style, "less is more" thought process is what you need to achieve the sleek and clean look. Although minimalist directly relates to small space but you can use the theme in bigger apartment as well to bring luxurious feel, use of interesting furniture paired with a neutral palette is what will help you define a modern, minimalist space.
Key to achieving minimalist scheme is to have a smart storage plan, right furniture and lighting which will make space look spacious and welcoming.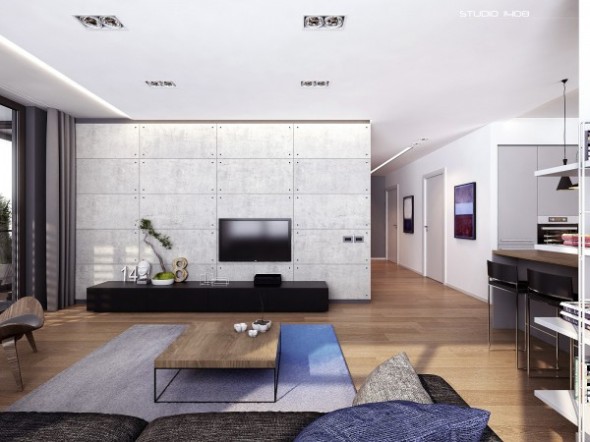 Display one key element to create a feature point in the room, be it an artwork on the wall or it elegant designer centerpiece. Use colors which help you define the space, black, white and grey are the first choice for designers and these colors work well combined together. Opt for furnishings which are handy and sleek that they don't consume much space and avoids cluttering the room.  Modular furniture such as futon will help you create an extra space when you have guests over.   Pic Courtesy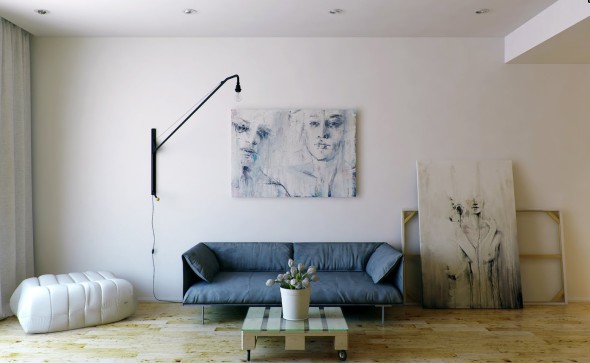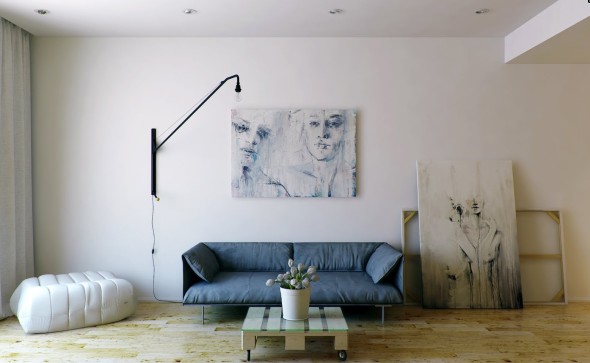 Use natural light to enhance the space as much as you can, artificial light can be adjusted according to the requirement. Instead of focusing on one area for lighting, opt for layer lighting which allows you to use the space when required. Recessed lights, can lights and pendant lamps are wonderful to light up even the smallest of the spaces. Pics Courtesy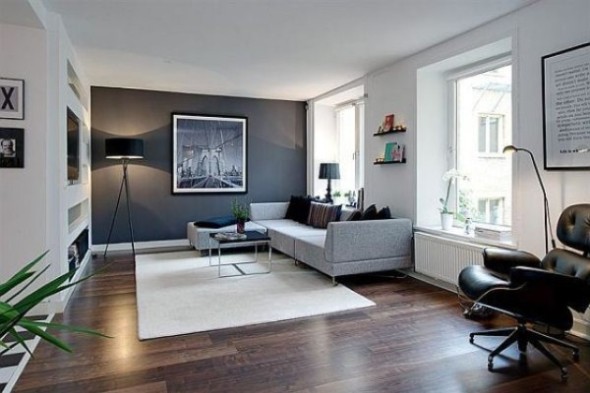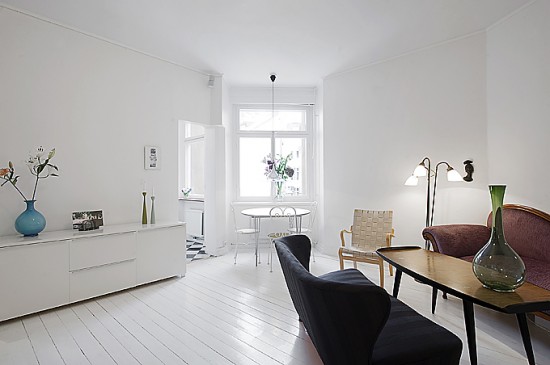 Minimal furniture still looks good especially with the use of black and red furniture that is being emphasized due to the light wall colors. A well lighted living room with the added beauty of accessories that fits the design. The huge window gives natural light to this minimalist modern living room making it look more inviting. Pics Courtesy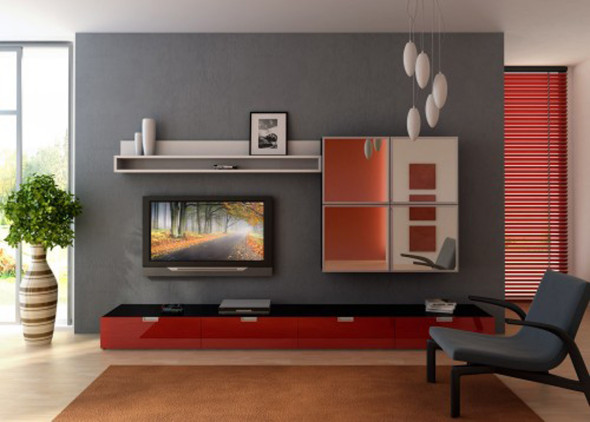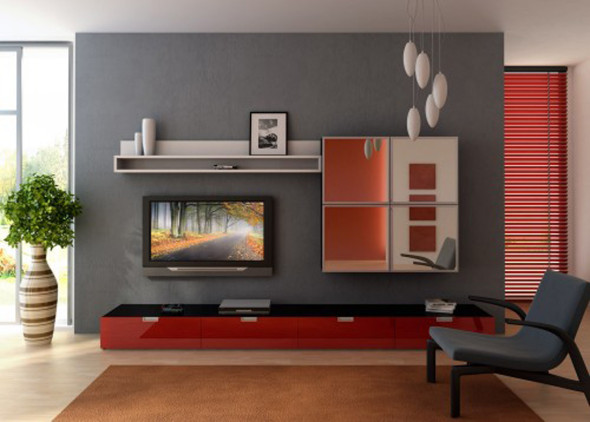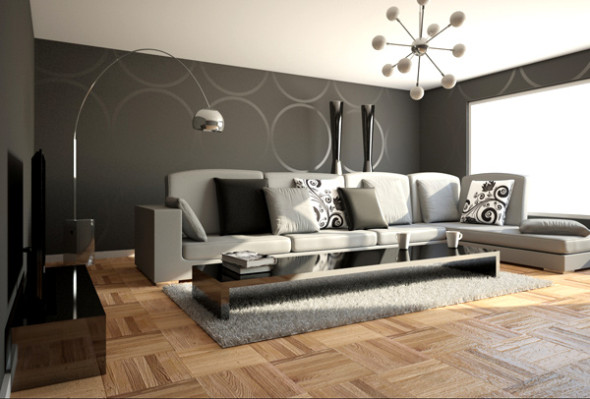 Plan for a storage system which allows you to display the things you love to show off and help you keep the clutter hidden. You can achieve the minimalist look with the right accessories and great storage system, well synced with the sleek furniture. Pic Courtesy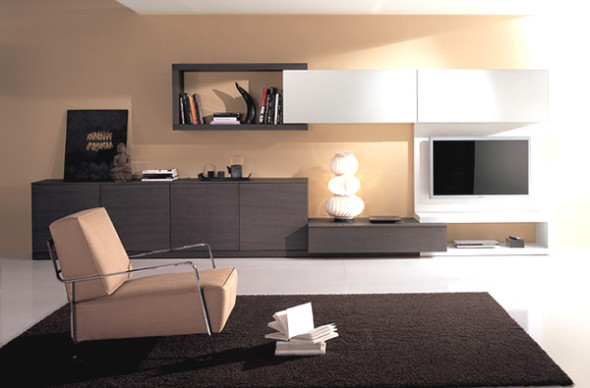 To complete your minimalist modern interior design, look forward for other ideas in designing other areas of your home 
Lets Live Impressive!!