Welcome guests to your home with a bold, beautiful color front door, front door could say a lot about your appearance and is a great way to create interest. Front doors must be a highlight color and there are lot of elements that can make the look much better, home pathway or stairs way decorated with flowers, green plants and lighting will provide a refreshing look. It is suggested to not to repeat the color of the door elsewhere in your home. Here are few front door color ideas which will assist you to improve and change your main front doors. You can check these guys out if you are interested to see more entry doors that are available in over 12 different door styles and in 19 different paint colors!
Blue-green front door is inspired by an antique cabinet look, apply glaze to mute the effect. Color is known as Nifty turquoise, decorated with fall season wreath for warm and welcoming look. Pic Courtesy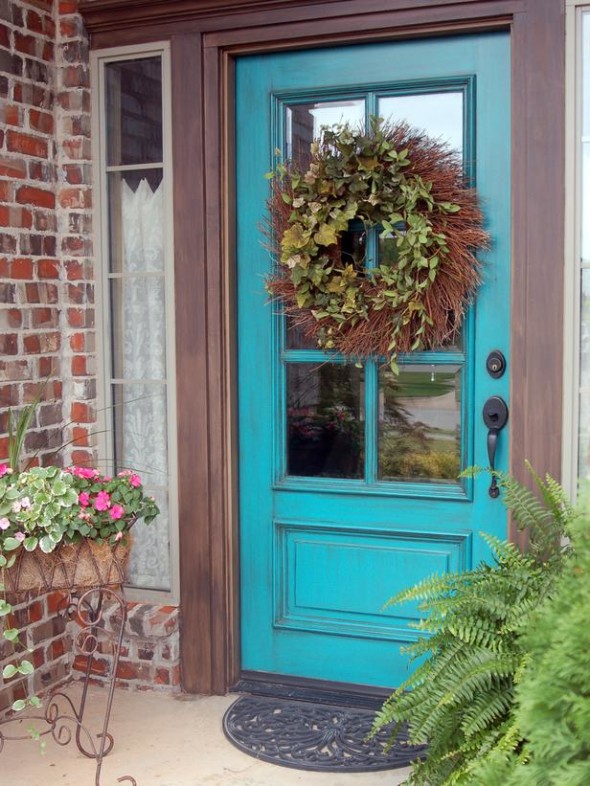 Blue door can be paired with most of the shades, be it a daring red brick siding or classic architectural style of home. For your siding necessities, you might want to Visit Website. 
Color hues can range from vibrant blue to darker blue -almost gray. Blue color can work with large number of architectural styles. Pic Courtesy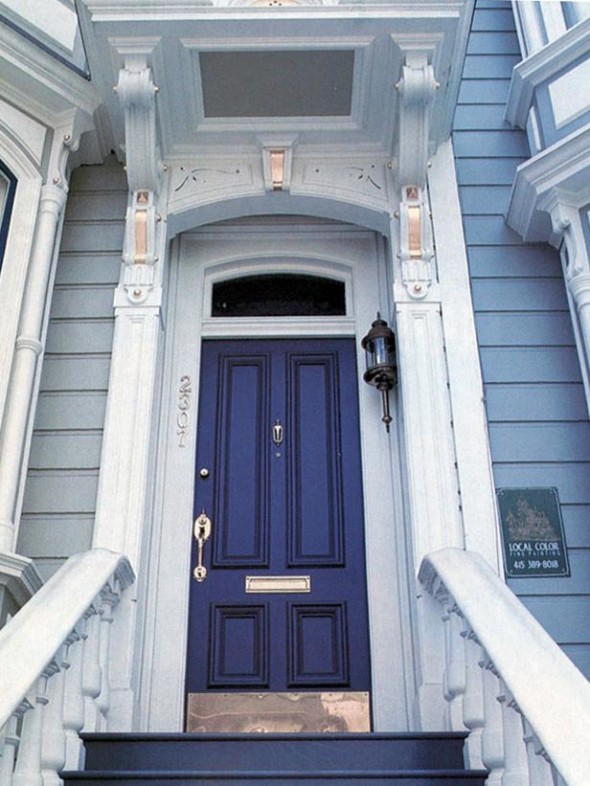 Yellow is associated with happiness, high energy and warmth which makes yellow a great choice for front door color. Yellow can perk up the entrance especially if you live in cool climate with cloudy days. Yellow is best paired with neutral hues such as white, gray and tans. Pic Courtesy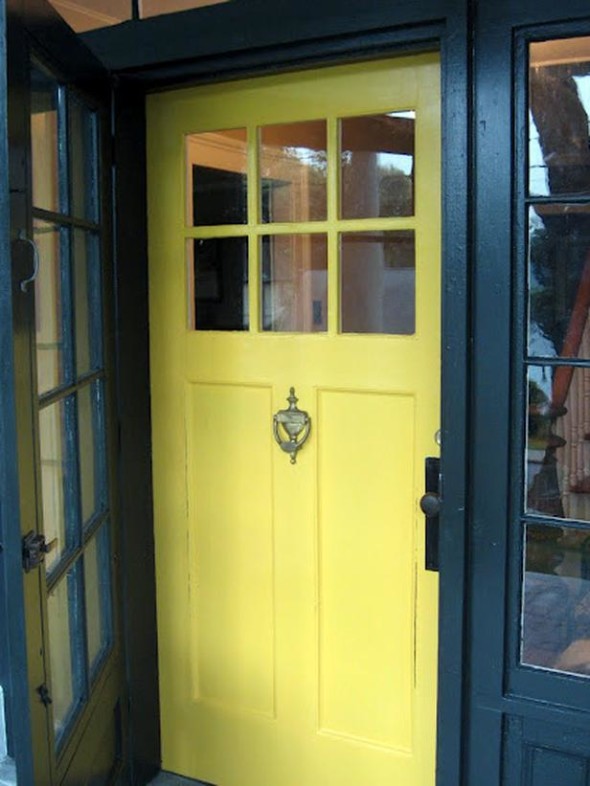 One color which hollers, "Look at me!" – Orange, it is not an easy color to work with. The color orange is associated with vibrant energy and is best used in small doses. Being an intense color it needs to be paired with soothing, neutral hues. You can go for mellow orange can be too peachy and pastel which makes them tricky as well. Pic Courtesy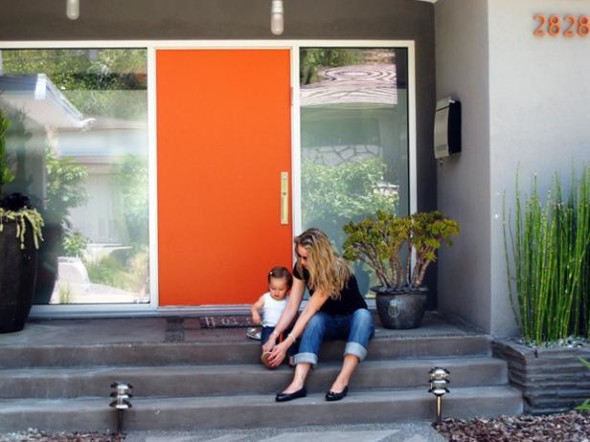 Red is certainly the most stirring hue in the entire color palette. Associated with life, vitality and passion, Red color can also be translated as indicator of strong emotions and power. Red can be used as luscious along clarity with high gloss and can also be used as bold combination with historic feel. Many ancient cultures thought a red door brings luck and protection to the people living in the house and signifies as friendly, welcoming home. Pic Courtesy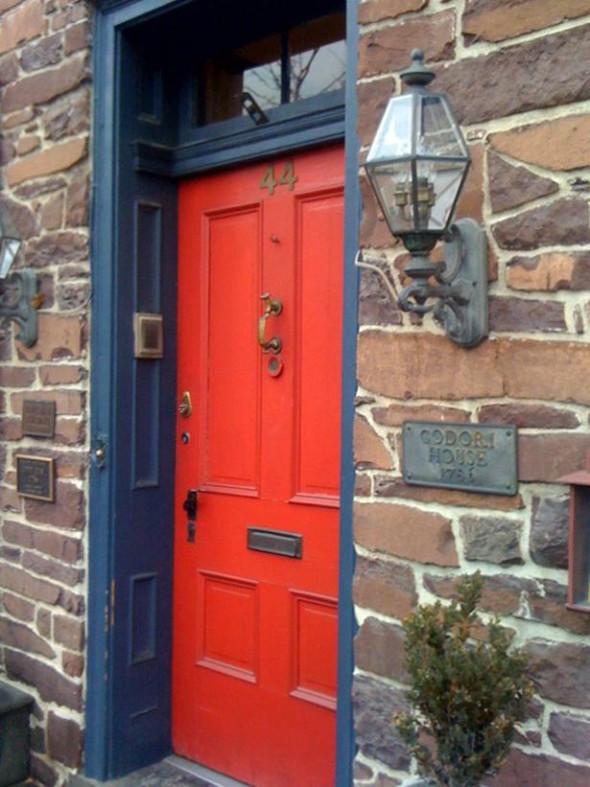 White door can go well with almost any exteriors, all you need to make sure is that you add other decorative elements to make it welcoming for the guests. White can look very dull especially if you live at cold place, alternative – gloss, glossy surfaces catches much natural light making entrance spectacular. Pic Courtesy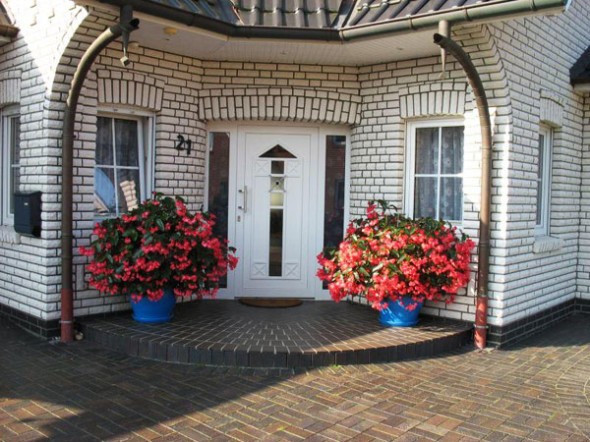 Dramatic and moody, purple is tricky color to work with. Pastel purples can come overly sweet and deep purple tends to make space feel gloomy and dark. But purple can be terrific choice for exteriors, it will not appear too overcrowding in such a small dose and with natural light it won't create a cave like look. Pic Courtesy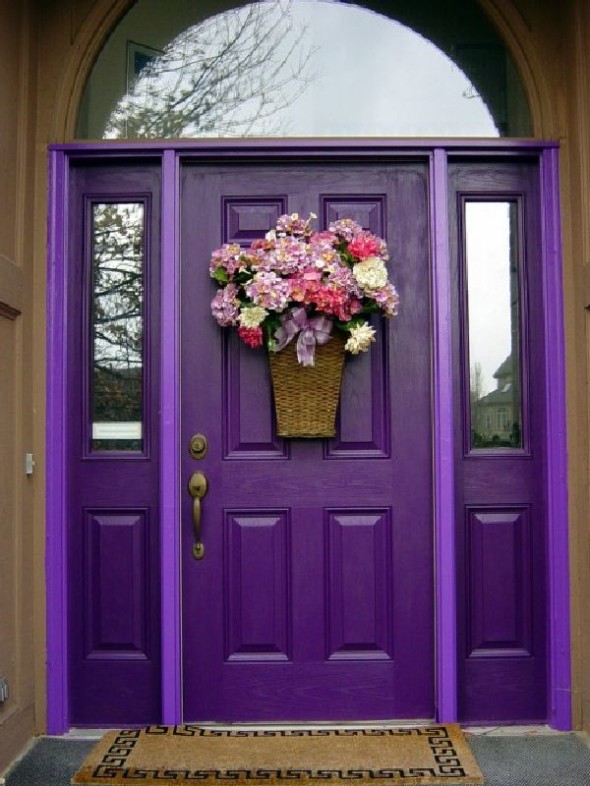 Green is one of the hot colors for both interiors and accessories and is no doubt looks equally brilliant for home's exterior. Whether in a bold or neutral shade green is refreshing color to welcome visitors. Pic Courtesy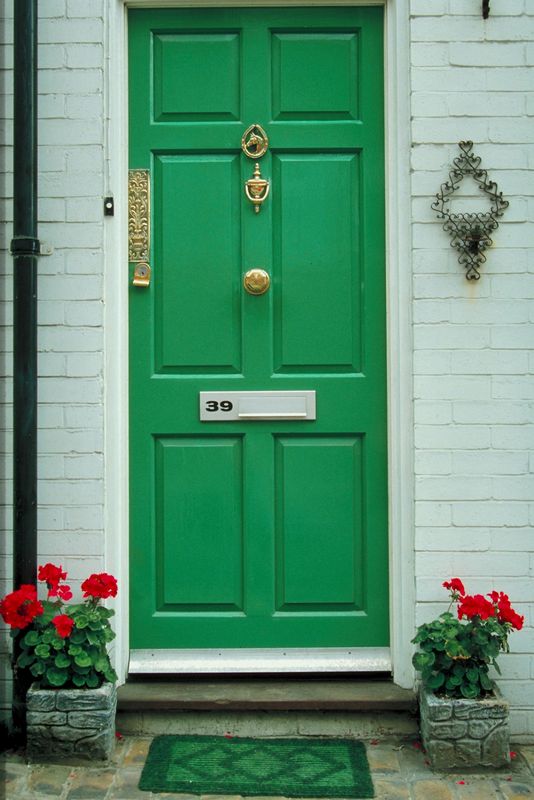 Looking for elegance and dramatic entrance – Black is your color! Black works well with any other color. Although it is versatile color but it can make your entry look hidden and not too welcoming, thus, try contrasting colors as backdrop.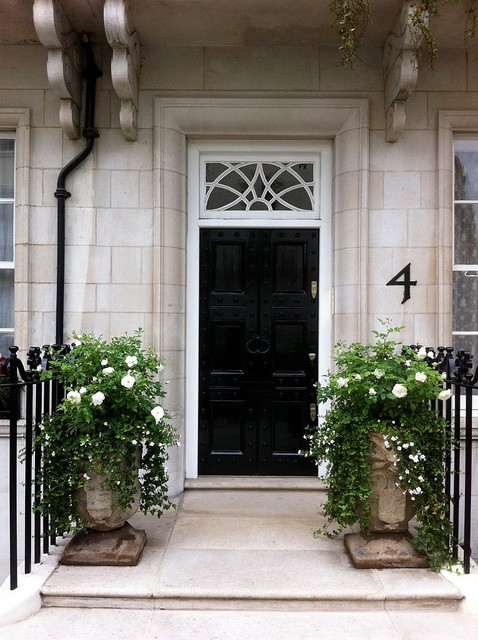 Lets Live Impressive!!