Whether it is long day at work, shopping or finishing home chores we all need time to relax at the end of the day and what would be the best than a relaxing chair. APOL offers a stylish chair for any rooms in your home to spice up your working space with the perfect accent piece, check their stock at their website. Be it a rocking chair, cozy cushion sofa or hanging chair, it is a brilliant idea to invest in one piece of furniture which gives you personal space and comfort zone. To melt your stress away, you can also opt for the best massage chair.
When you are buying relaxing chairs, check out the best adirondack chairs, there are many aspects which you need to bring to book. The major function of these types of chairs should be, just as the name implies, help your body relax. Here are some modern relaxing chairs which promise to give needed peace.
Made of natural oakwood this Inemuri –kun wood rocking relax chair could rock you to sleep. Sleek design makes it perfect choice for modern homes. Though it comes with warning to be careful not to slip finger underneath which might causes an injury.  Link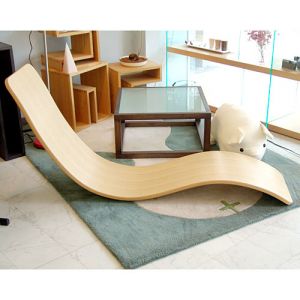 Cushioned and cozy nest, this sleek rocking chair can serve as both decorative piece and place to let go all exhaustion. Link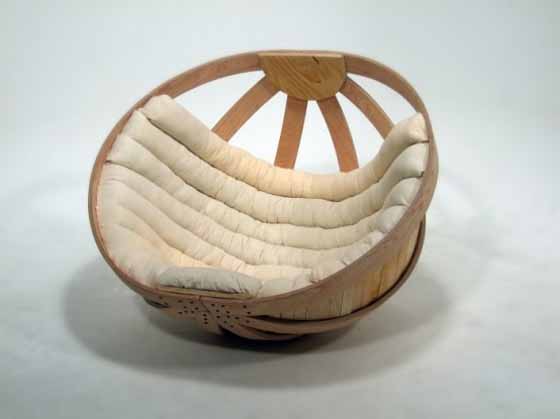 Hanging chairs are becoming increasingly popular, styles and designs can boost the interior decor of any room. It instantly adds glamour to the room and versatility adds to the advantage. You can hang it anywhere indoor – outdoor, typically they come with six foot long chain and a snap hook to attach the chain to the chair. Also, one of the best things about acoustic panels is its ability to eliminate sound and noise which instantly create aura of peace and sophistication.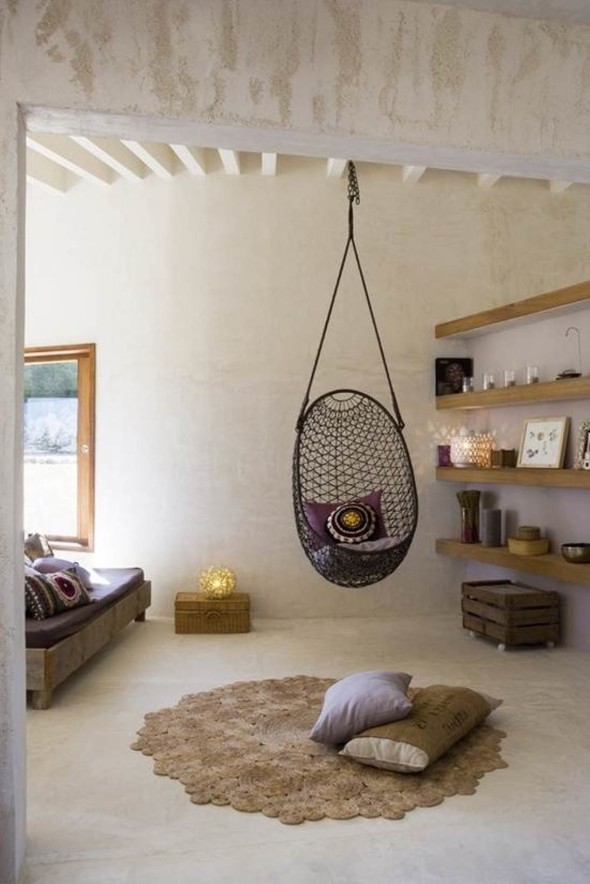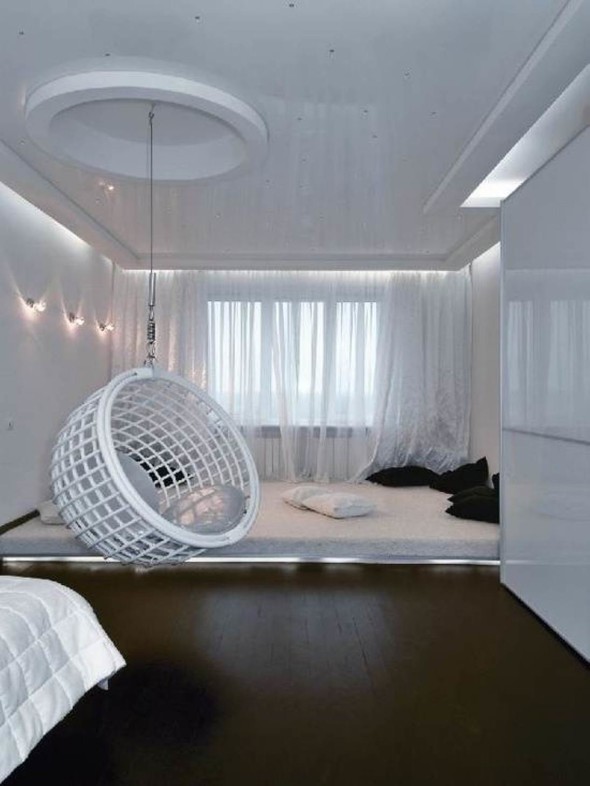 Minimalist decor is hot trend and simple relax chair fits in perfect with the interiors. To make the interiors warmer you can play with the setting around the furniture. This modern indoor relaxing chair is the only piece of furniture which is highlighted with hanging light and white rack which serves as feature wall area. Link  Pics Courtesy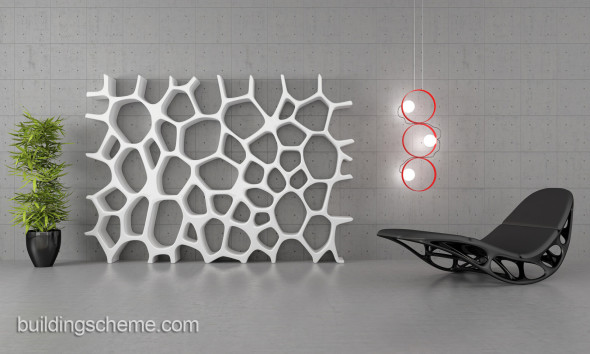 There are times when you just want to spend at home reading and sipping on your favorite drink, thus home libraries are common nowadays.  Peaceful and relaxing ambiance that give the perfect relaxing moments, this cushioned chair serves as reading corner and relaxing area looking over the window. Link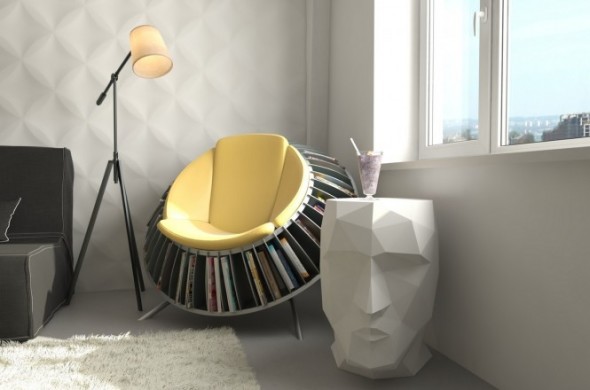 Although most people prefer rocking chairs, but modern designs can help you find the right fit for your interiors. Enjoy!
Lets Live Impressive!!