Attic rooms are usually have an appealing vibe to them, they have a special charm and warm feel that seems to follow. There are many ways you can turn them into bedroom of your dreams. Many attics are relatively small and offer very little natural light, create an effective appearance of additional light to make it a more spacious bedroom. Here are some sweet attic bedroom ideas; some may fit in your budget and your liking.
Keep things light: Dark colors tend to make spaces look smaller, but light colors can make a room appear larger and bigger. White and light yellow are effective to create the appearance of additional light. Even if you put a medium or bright color on the wall, keep the slanted ceiling a light color to accentuate the room's height instead of shortening it. Painting all the walls and ceiling a bold or dark shade will actually make the room look smaller.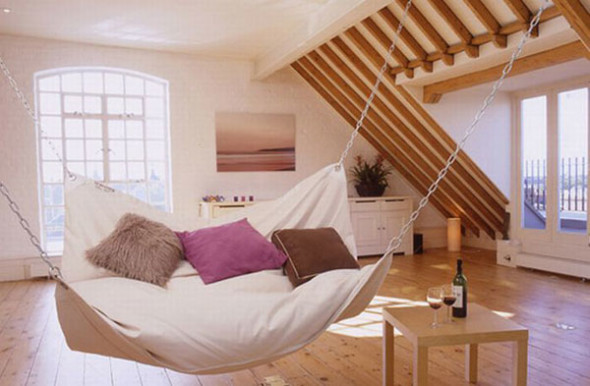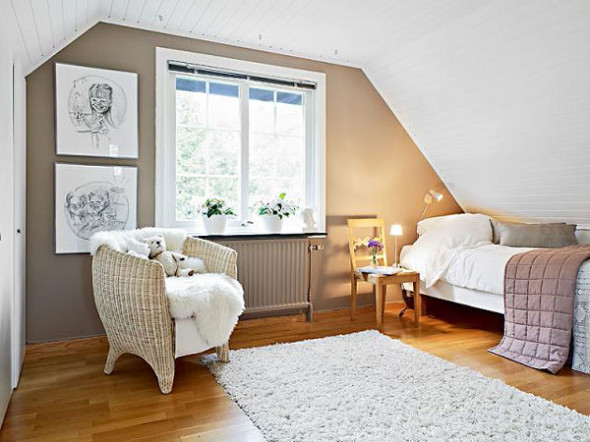 Create an accent wall:  Select a vertical wall, preferably one of the two tallest ones where the slanted ceiling panels meet. Paint it with a bold color or use a metallic finish to reflect light and draw the eye. Painting all the walls with a bright color or finish can make the space seem "loud" and crowded. Create a mural or a pattern on your wall. Simple stripes can heighten or elongate a room, depending on how you position them, and floral prints can create a whimsical, sophisticated getaway. This is another good way to balance openness and bright color in a small attic room.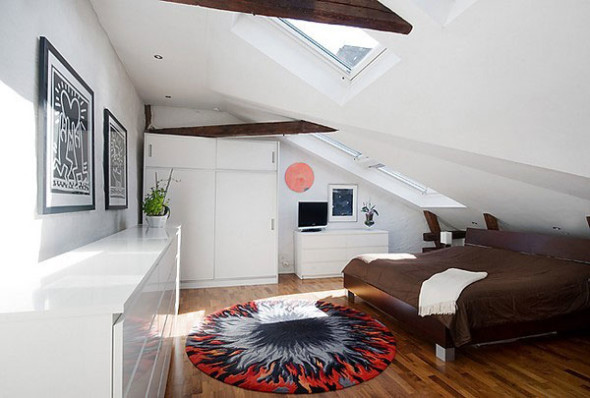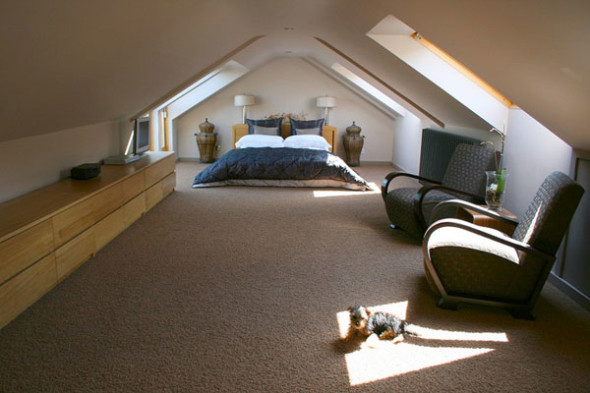 Keep your furniture to a minimum: Since many attics are such small spaces, the last thing you want to do is clutter the room up with unnecessary furnishings. Opt for smaller pieces, such as a full-sized bed instead of a king, and only include what you need to make the space comfortable. Match your furniture color to the walls to create more openness. This works especially well if you have white walls and opt for white or beige furniture.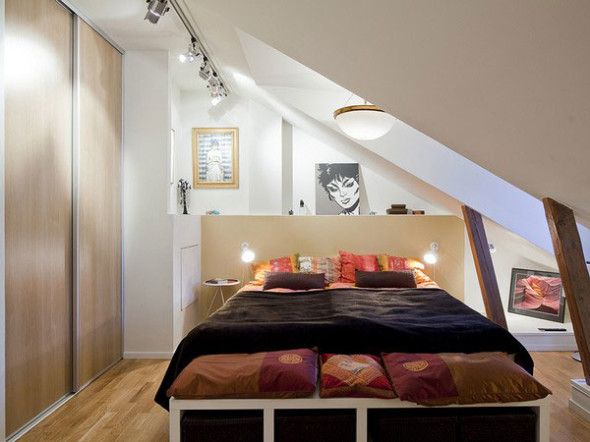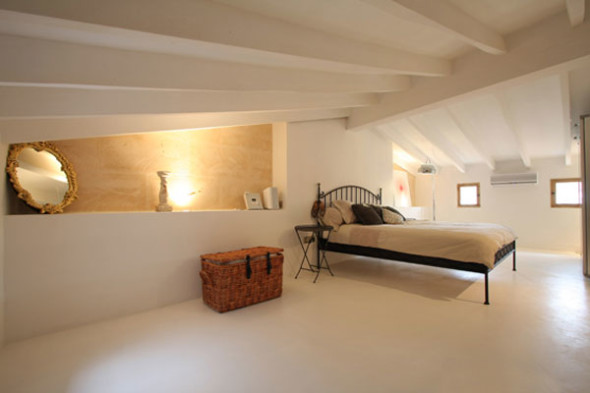 Old-fashioned cottage ambiance:  Attic bedrooms have a naturally quaint appeal, which makes cottage-style decorations appropriate for the space. Opt for door style shutters instead of drapes, it also add noticeable horizontal lines contrasting nicely against the high angular lines of the ceiling.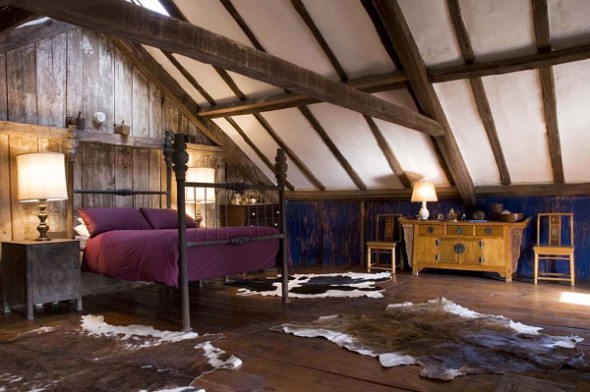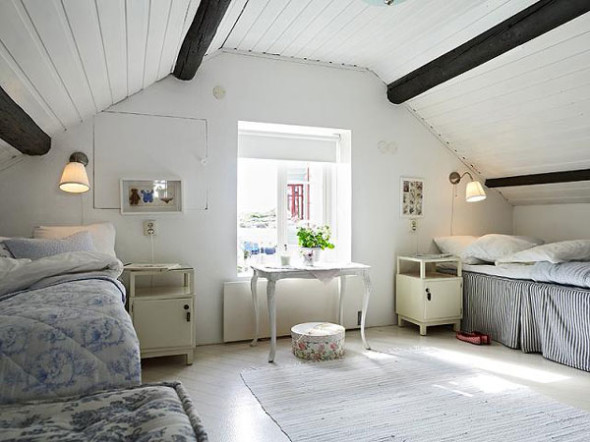 Use light prints to create a whimsical space:  Look for patterned bedspreads, armchairs and drapes. These patterns add visual interests to the room in a subtle, enchanting manner.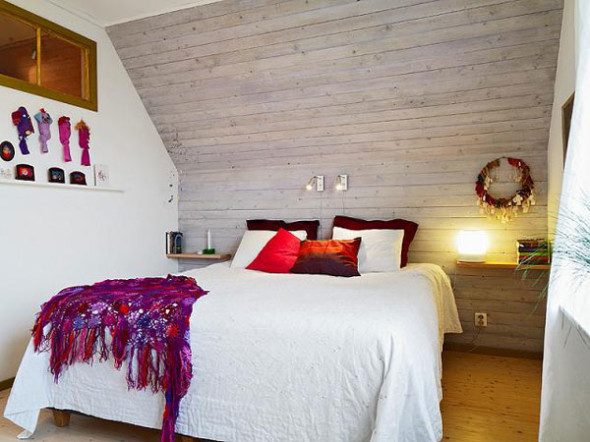 Built-in storage space: Use furniture which doubles decorative and functional. Install a window bench that doubles as drawer space or look for a bed frame with drawer space built underneath. Add seating to turn the room into a cozy getaway spot. If your attic has enough ceiling, you can draw attention to this height with a canopy bed.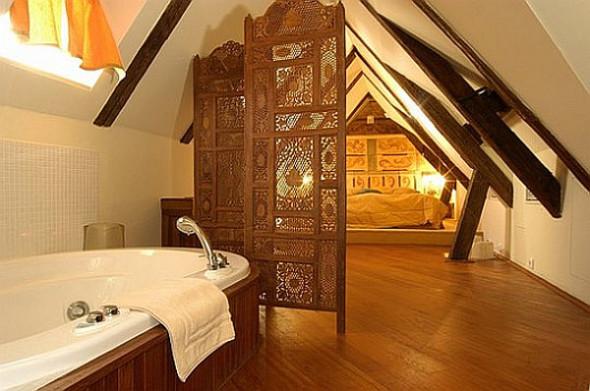 Lets Live Impressive!!