Greet traveling guests with wedding welcome bags that will make your wedding weekend memorable. The possibilities to create a perfect wedding welcome bags are endless but it is the personal touch from the couple that makes guests appreciate the gesture. One thing to keep in mind when creating wedding welcome bags are to keep all items consumable, portable or disposable since many wedding guests will be traveling. Items should be useful, meaningful and go with the theme of the wedding. The "bag" itself can be a paper gift bag, earth friendly or a personalized tote, a basket, box, or cute container. You can include mini bottles of alcohol with a shot glass as well as "hangover help" in the form of tiny packs of Tylenol, Tums, aspirin, Alka-Seltzer and packs of Vita-C. A touch of toiletries can be cute such as face blotting wipes, tissue packs, hand sanitizer, lotion and other necessities. Other items can include scented candles, a tiny lint brush, breath mints, gum and anything else you think guests will enjoy.
Wedding Welcome Bags Ideas
Memory Lane
Play up a nostalgic vibe, pack a clear container with favorite candy from the childhood, wrap soda bottles in customized wrappers and playing cards with the soon-to-be-newlyweds photos or monograms. Don't forget to add a disposable camera so that guests can capture their favorite moment of the weekend. Pic Courtesy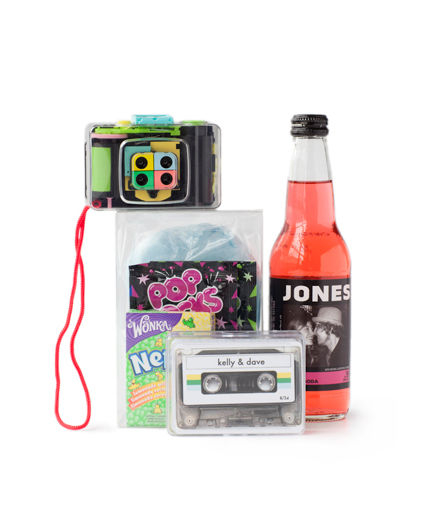 Wine Box & Wedding
Give your guests a warm welcome with wine bags when they arrive at the venue. Pic Courtesy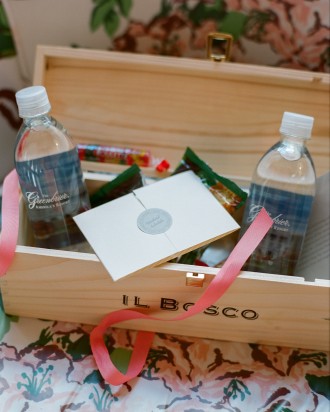 Destination Charm
Weddings can be a mini vacation for most visitors, design a welcome bag that will make guests feel right on the vacation spot. It can be a beach, tropical or country side welcome bag depending on the destination of your wedding. Add a personalized touch with a luggage tag highlighting the wedding date (hint: stock up on stickers from the craft store) or a monogram. Toss in a map and a list for must-see local attractions. Pic Courtesy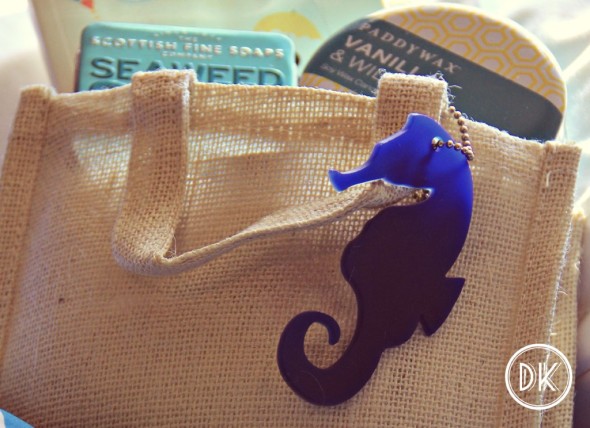 Hometown Favorites
Introduce your hometown treats locally made or grown. Showcase special picks by creating a well-rounded assortment of delicious snacks, refreshing beverages, artisan soaps, and more. Pic Courtesy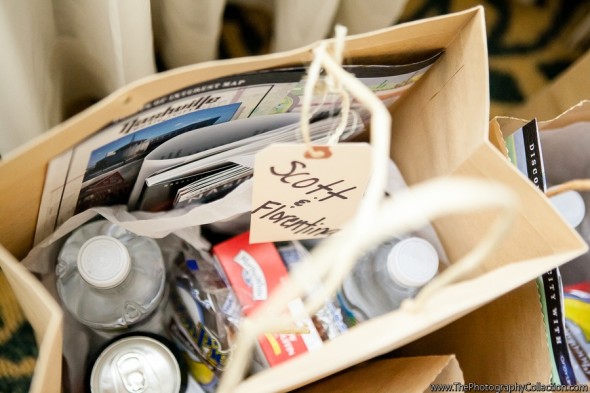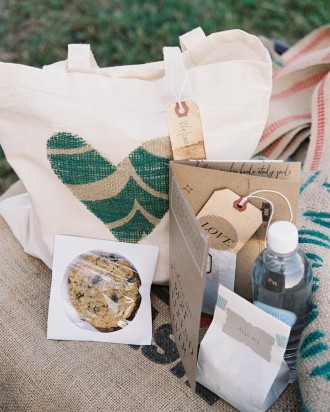 Signature Color
Start with a bag, basket, or box in your signature hue and use patterned paper for sealing clear candy-filled bags or lining envelopes. Add a refreshment and snacks that coordinates with your palette. Pic Courtesy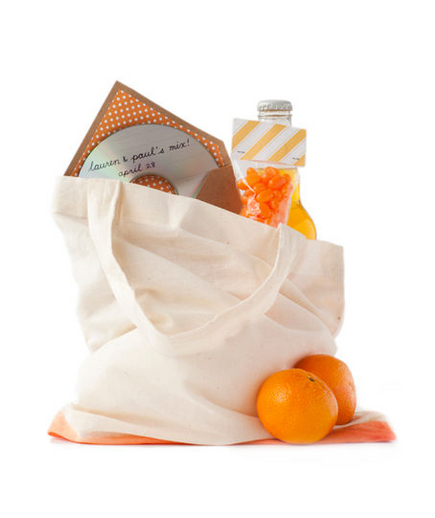 Southern Comfort
Treat your guests with that famous southern welcome and warmth. a basket filled with goodies, local map, personalized message and key to their room. Along with the sweets, give welcome cards outlining the weekend's itinerary, the couple's favorite restaurants and bars, and some suggestions on local activities. Pic Courtesy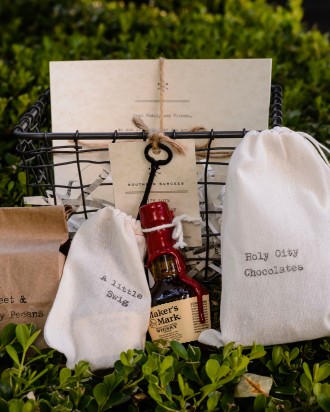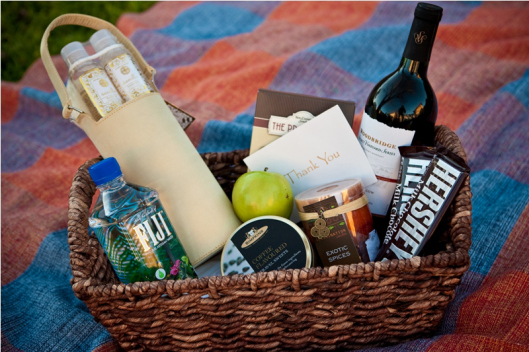 DIY Wedding Welcome Bags
Tote
Talking about wedding welcome bags, you can always get customized scripted tote for the special guests like flower girl, maid of honor, best man. Pic Courtesy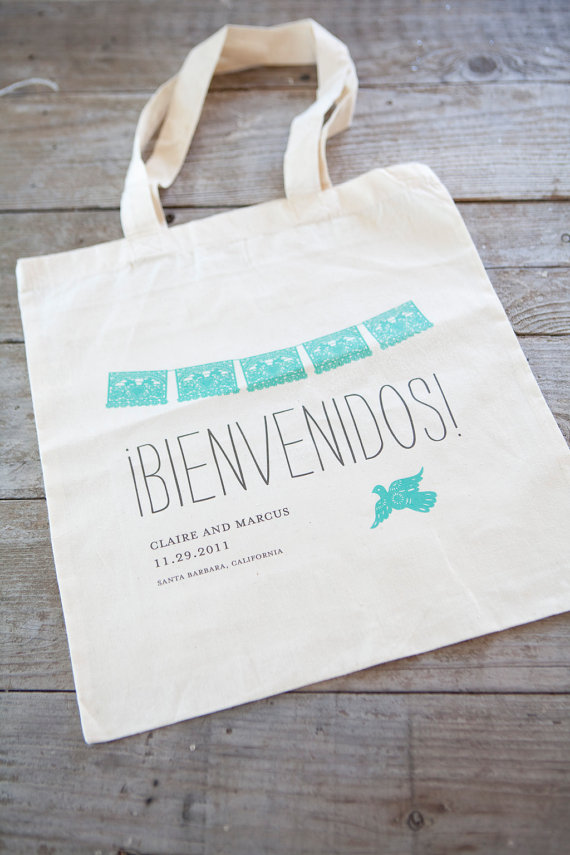 Create Impressive Wedding Welcome bags. Lets Live Impressive!!