Spring is here and it is time to get ready for Easter, a festival of happiness, life and renewal. Although eggs are the main attraction of this festival but you can experiment with flowers, paper maiche, pom poms, cheery spring colors and whimsical themes. Easter- inspired centerpieces, table settings, indoor and outdoor decorations are perfect for any get together. You can replace the traditional bunnies theme with stylish bird theme or can use both to create warm and welcoming Easter and spring decorations. Here are some excellent Easter decorating ideas for you.
Red Eggs Wreath
Silvery grape- wood embalmed with lush scarlet eggs creates a welcoming image. Both chicken eggs and quail eggs dyed red are featured on the wreath. Pic Courtesy
Bunny Carts
Work Easter- table centerpieces with a candy-laden caboose fashioned from a berry basket, wooden wheels, dowel, and a drinking straw. Pic Courtesy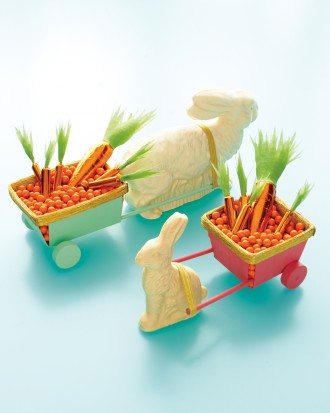 Daffodil Candy Cups
Make daffodils from baking cups, use them as place cards and to add a personal touch write name on the petals. Pic Courtesy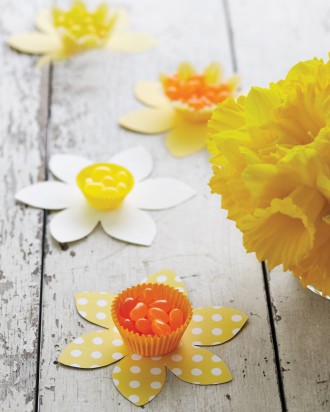 Easter Bunny Garland
Other than Easter eggs garland what can make the best of cheerful decorations- Easter bunny garland. March the rabbits across a garland, sit them atop cupcakes, or use them as party favor. Pic Courtesy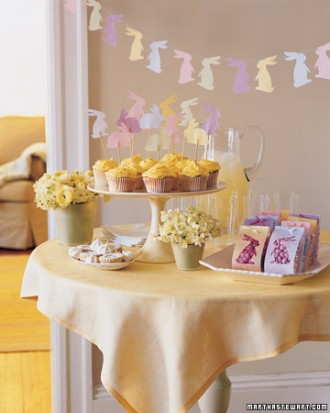 Eggs-in-a- Nest Centerpiece
This needle-felted bird's nest centerpiece will bring a distinctive feel to your Easter brunch table. Pic Courtesy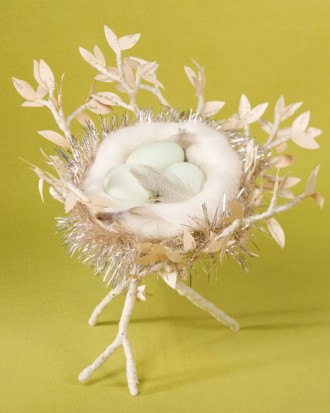 Bulb in Chalkboard Pots
If budget is on your mind, chalkboard spray paint and inexpensive terra cotta pots are all you need. Bring a pop of spring color with blooming bulbs. Plant them in your garden to enjoy them for springs to come. Pic Courtesy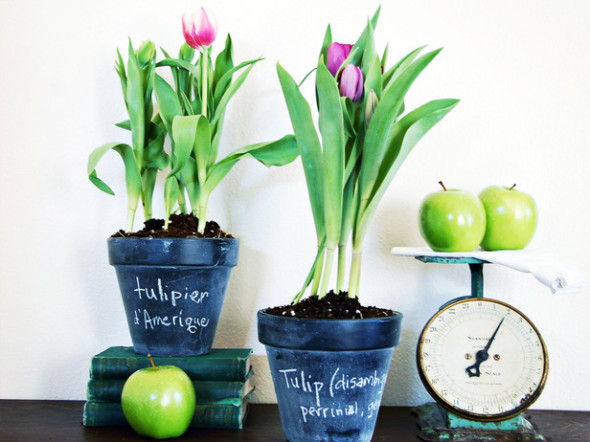 Outdoor Gala
Bring indoors out, carry the dining table outside and enjoy your Easter meal in the sunshine and flowers just breaking into bloom. Pic Courtesy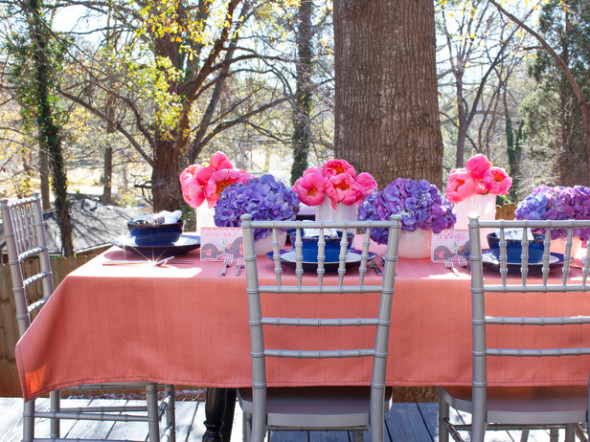 Mix it Up
Mixing the patterns is not bound to home decor, use floral, polka dots and stripe patterns in spring-inspired colors to tie the whole Easter decorations look together. Pic Courtesy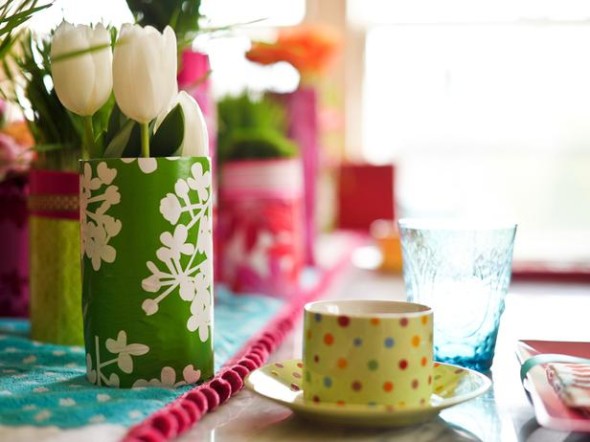 Pom-Pom Chicks Basket
This yellow hilltop vista is a breath of fresh air, rustic boat – shaped birch basket filled with pom pom chicks and sunshine painted eggs is a perfect spring and Easter table centerpiece. Pic Courtesy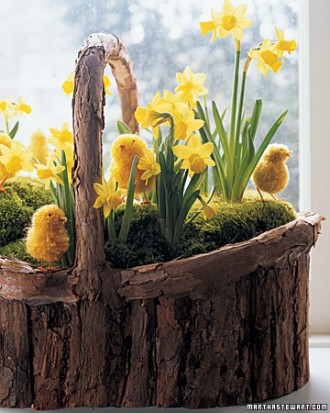 Spring Centerpiece
Make a pastel pink-and-blue pretty Easter and spring table setting. Paper butterflies with accent vases and small dishes filled with pink jelly beans arranged with pink hydrangea make a great centerpiece. Pic Courtesy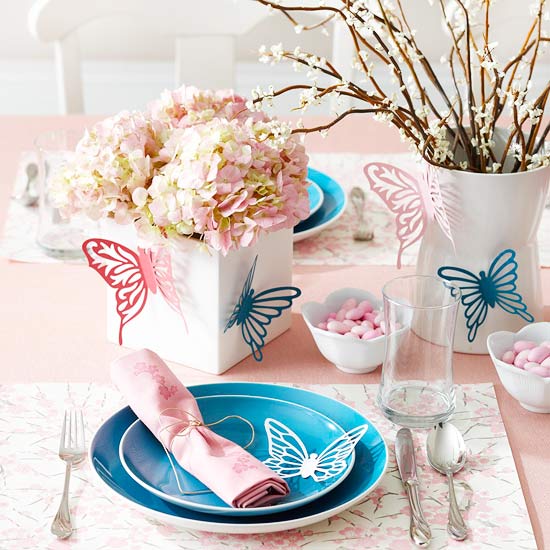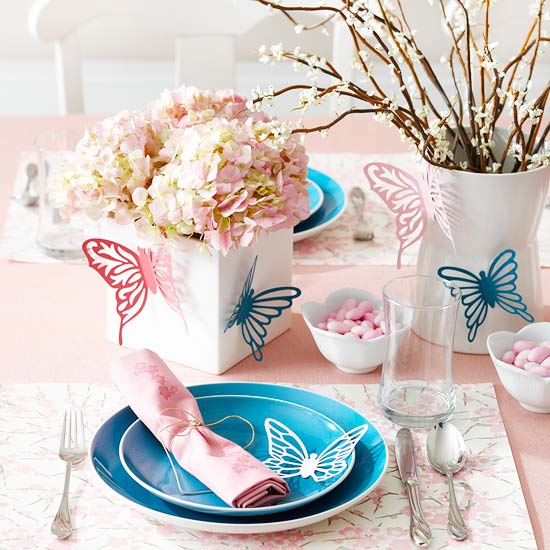 Lets Celebrate Impressive!!