Spring- A season of colorful equilibrium, designers are taking a modern twist on the traditional colors for the seasons. Soft pastels paired with vivid brights will create a colorful balance, they are using to create a fresh and exotic mix of the colors for home decor. Color Palette of the month is going to be Turquoise, white, grey and lime green.  Vibrant colors like turquoise and lime green also pair well across the palette: They are perfect companions to pastels, and add confidence and vivacity when mixed with other bold colors.  Here are some fine examples of how you can make more out of this soothing yet vibrant color palette.
Turquoise, Grey & Lime Green
Fun, bold and soothing mix of colors for a baby boy's nursery. If you are planning to use Lime green for the first time, its better you compliment it with the grey and use it in accessories to get most of this vibrant color. Turquoise and grey go well with each other and lime green adds a playful emotion to the setting. Pic Courtesy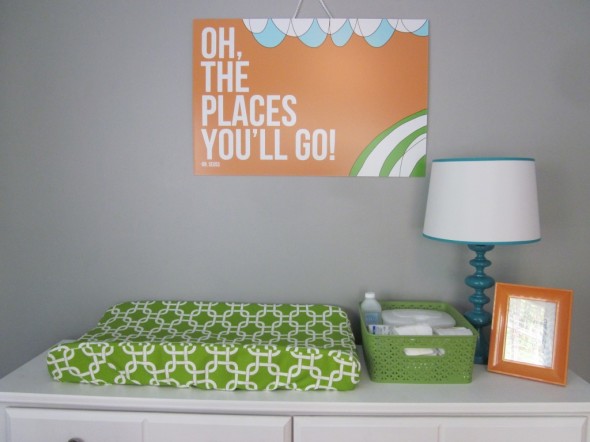 Turquoise & White 
The white bedroom outlines a great and wonderful use of turquoise in the scheme. Brilliant design turquoise white bedroom scheme propose affluent interest involve color circulation,  blending design involvement and design plan approaching, which the whole factor unite collectively to compose superb white bedroom. Pic Courtesy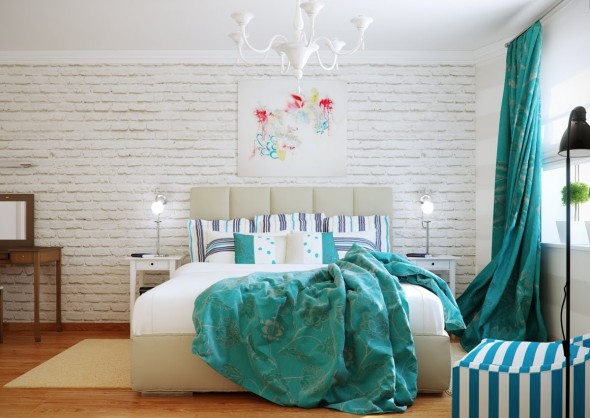 Turquoise & Lime Green
Colorful reversible down alternative lightweight comforters in Turquoise and lime green color make this bedroom look spring ready and fresh. Pic Courtesy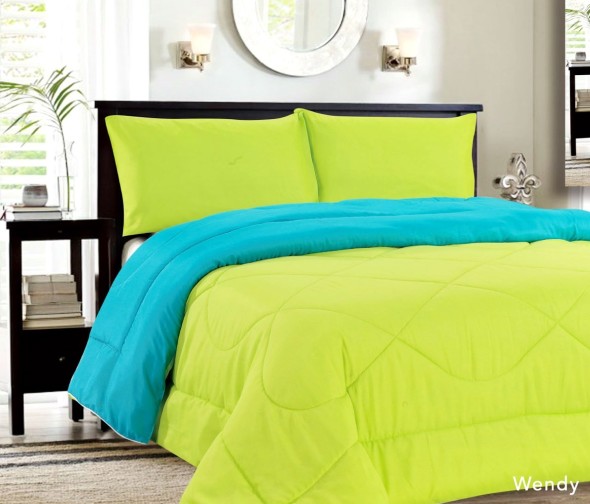 Turquoise & Grey
It looks like 'free- reign' over a space, this hand painted mural is perfect for baby's nursery. I love the way the turquoise has been introduced in the whole room. Pic Courtesy
Grey, Lime Green & White
Grey, black, white and green lime look great together. This designer room shouts out class and has a sense of freshness to it. Best part you can change the look for every season with very little effort. Pic Courtesy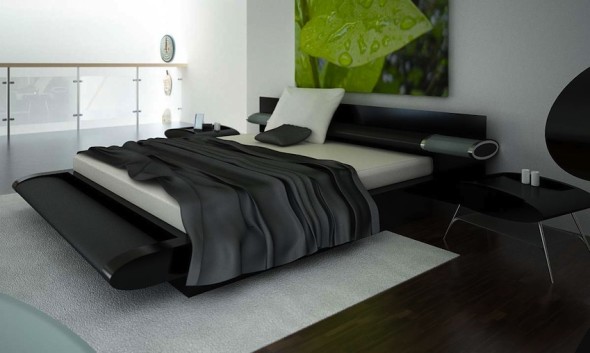 Lets Live Impressive!!