Party lighting is the least expensive way to cast an enchanting spell on any venue. Party lighting not only transforms the whole space but also creates a distinctive mood. Whether its outdoor or indoor venue, these 10 party lighting ideas will illuminate any setting instantly.
Party Lighting Ideas- DIY
These Asian inspired origami lanterns are available in whites and colors. Fashioned around battery operated lights, these are easily customized according to your party theme, you can DIY or purchase online. Pic Courtesy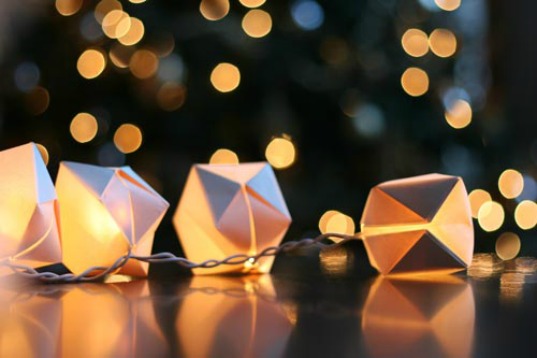 Outdoor parties are often located far from electrical outlets, one of the easiest and on-budget party lighting ideas is to gather apothecary bottles and fill them with lamp oil and wicks. Make sure the bottles are evenly balanced on the stand. Pic Courtesy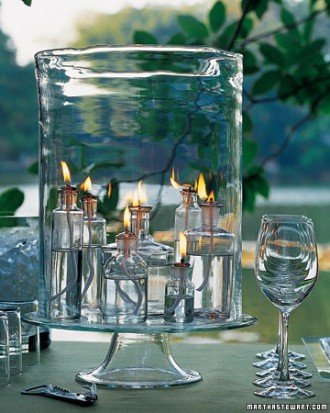 Hurricane vases are readily available and cost less than $1, get creative with them. To create a glowing party lighting effect wrap hurricane vases in layers of colored tissue paper. Pic Courtesy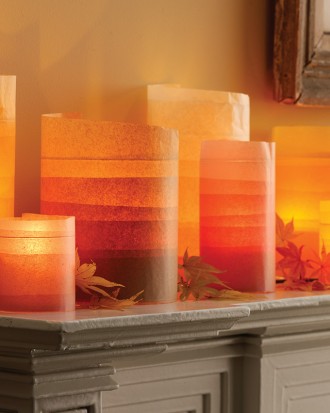 These pretty climbing vines will cast an enchanting appearance at night, covered with faux flowers these simple holiday lights will be radiant by night. Pic Courtesy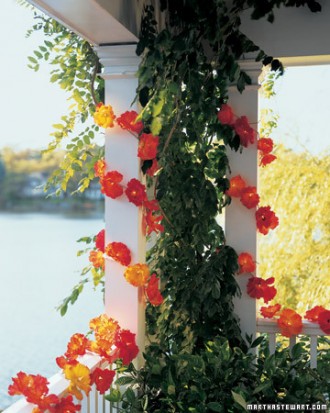 On Budget Party Lighting
Mix up the party lighting with photographs for a New Year eve party. Choose the best pictures of the going year place them in three hinged photo frames set around votive candles. The soft, golden and flickering lighting will make any table look gorgeous. Pic Courtesy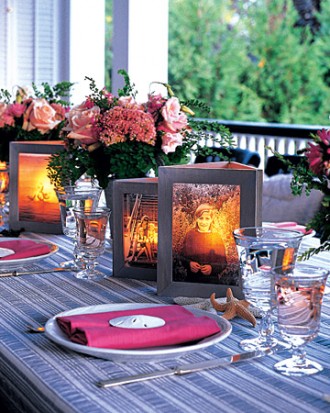 An easy DIY project, tin can lanterns are easy to make and involve little time and effort. To create a glowing effect pierce the tin cans and place the hanger safely. Paint them in colors of your choice for a colorful glowing effect. Pic Courtesy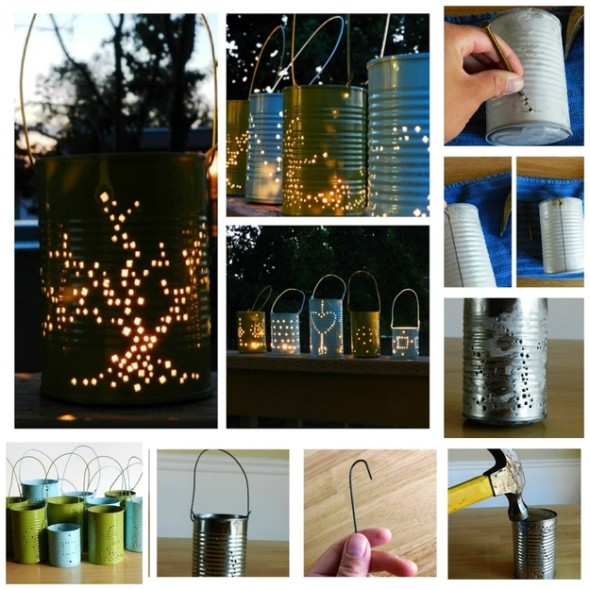 Simply hang tea lights from a tree with colorful ribbons and pretty bows. Pic Courtesy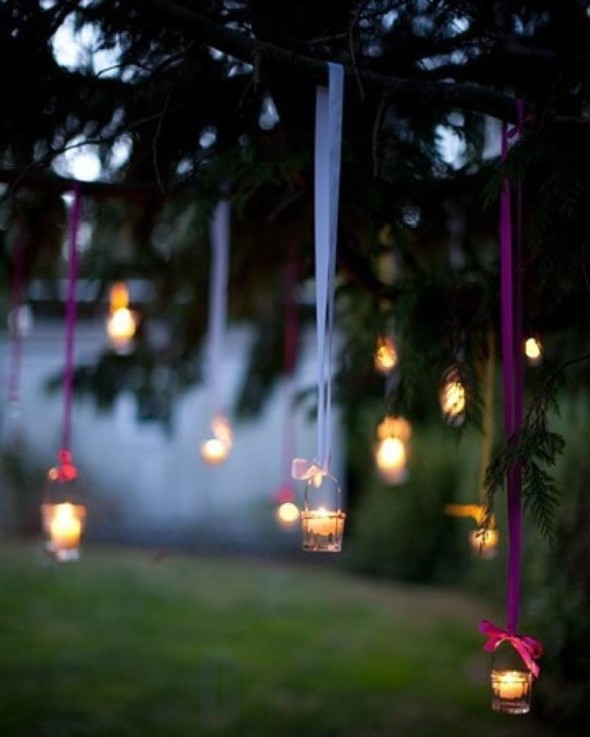 To make a chandelier, wrap lace or decorative ribbon around a hula hoop, once secured wrap string lights on the base and let the small hangs. Once completed you would have a unique set of hanging lights. Pic Courtesy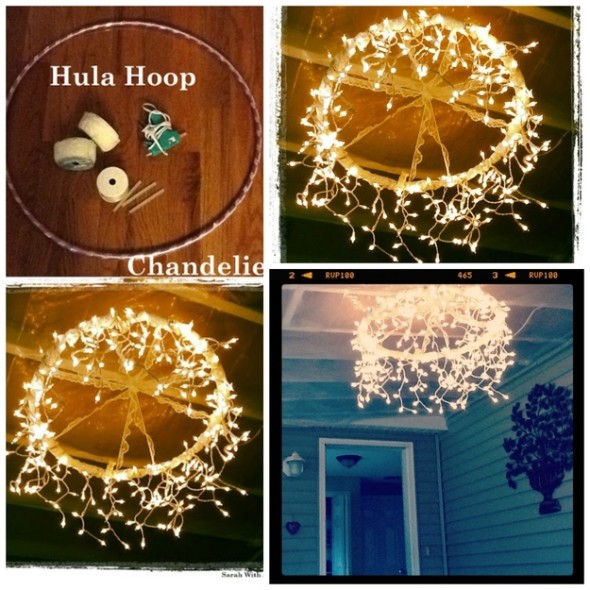 Stuff Colorful string lights into beer bottles to make a nightlight table runner or place them on porch for an inviting party lighting. Pic Courtesy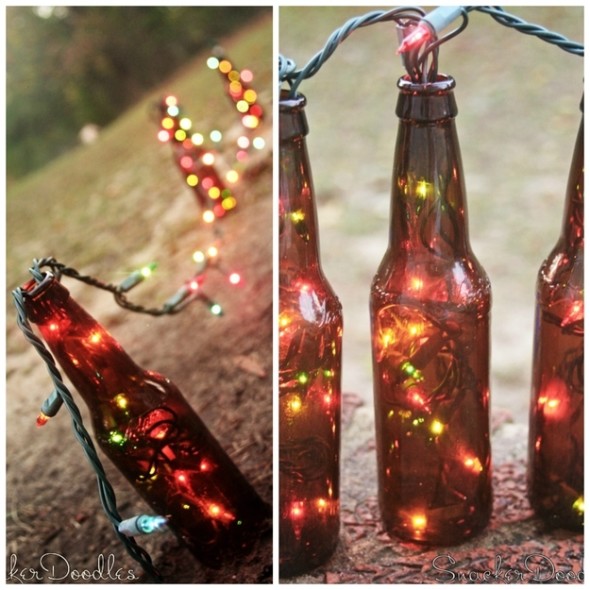 Turn sheets of vellum into little lampshades, place them on wine glasses with votives placed inside. Pic Courtesy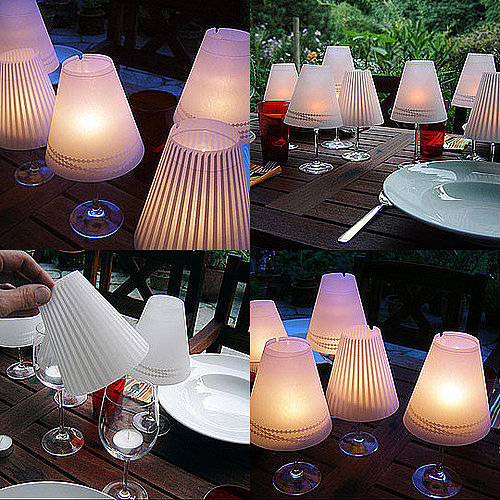 Party lighting not only makes the ambiance but also perfect for budget decor. For Outdoor Lighting Ideas, Click Here. Lets Decorate Impressive!!