Wedding favors are given to the guests to show your appreciation and are reminder of your big day, personalised wedding favours in this article will fit right into your budget. It is important that the wedding favor you choose should say something about your personality. It must be something with your own taste and style because even though they are just a simple favor, they are a token to thank your guests.
You can browse through wedding planning guides, bridal magazines or online to broaden your options. It is advised that couple chooses the wedding favors together, these favor will represent something meaningful and make your wedding day memorable.
Creative Wedding Favors on Budget
Spring is wonderful time for weddings, gift baskets are easy to find and you can do it yourself as well. Fill little baskets with cookies, candies or  plants. This can cut the cost of table decorations as well, these baskets can work as centerpieces or table cards. Pic Courtesy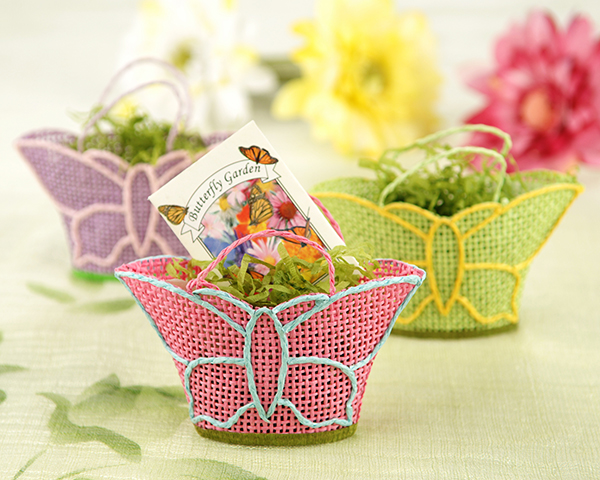 These baskets give personalized touch at a low price. Pic Courtesy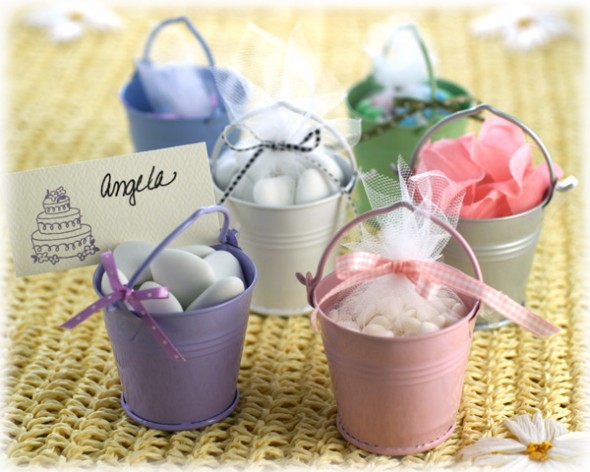 These creative wedding favors are adorable and tasty, used mason jars filled flavored cupcakes as your wedding cake. Spoons tied to the jar with bakers twine is really a finishing touch. Pic Courtesy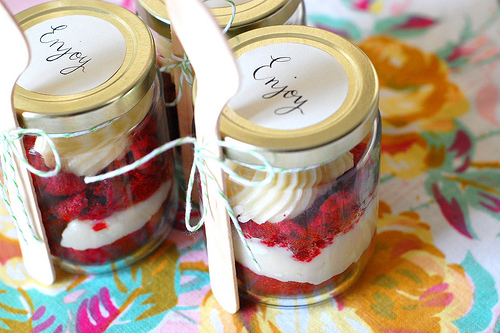 Gift a set of wine opener in style, this is something every guest can use and it will be a memorable gift for them. Pack them along with digital printed personalized cards. Pic Courtesy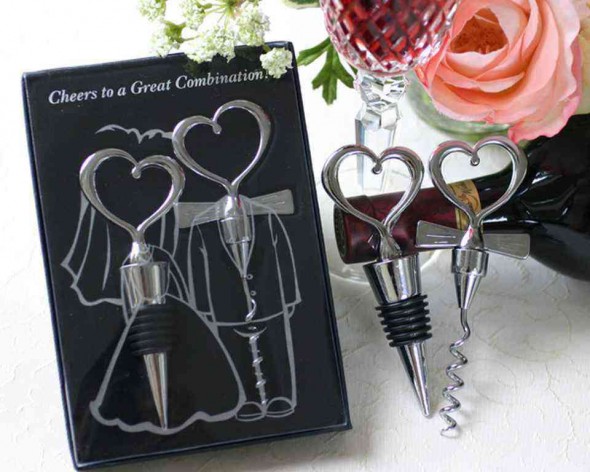 What better packing you can think of then a wedding dress and a tux, gift wrap special candies or almonds in these beautiful packs. Pic Courtesy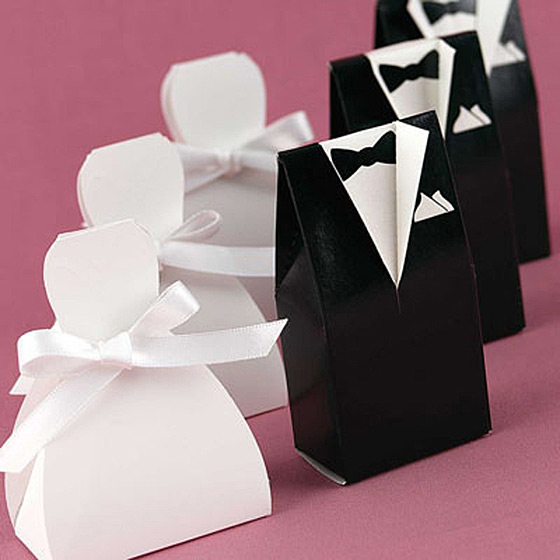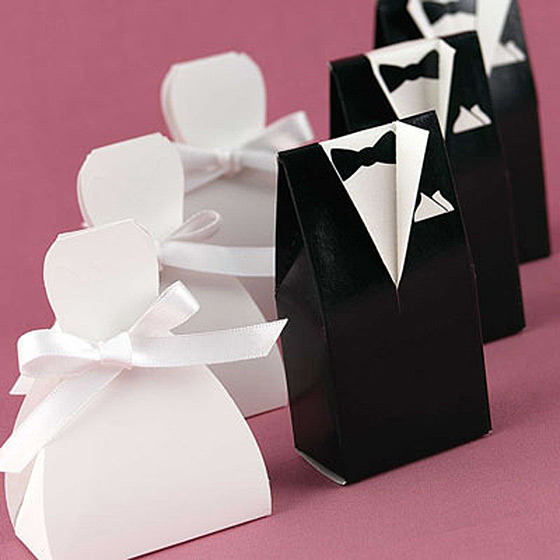 DIY Creative Wedding Favors
Scented candles can be displayed inside the house, you can personalize this favor easily, colorful candles can be further decorated with glitters or lace. Pic  Courtesy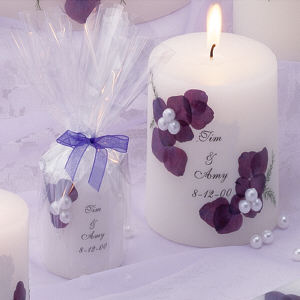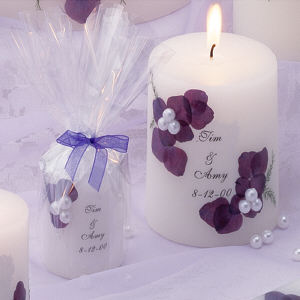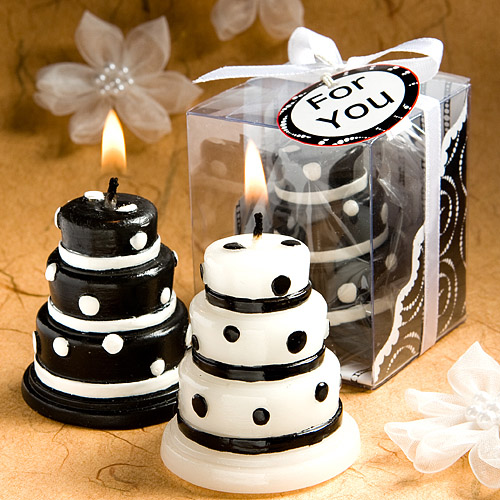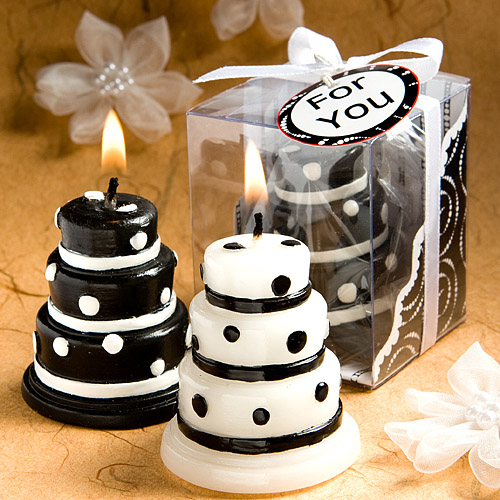 These sachets can be made at home with little creativity, you can choose the colors according to wedding theme or go for white color and tie them in pretty colored satin ribbons. Involve your partner or friends to make this more fun and creative. Pic Courtesy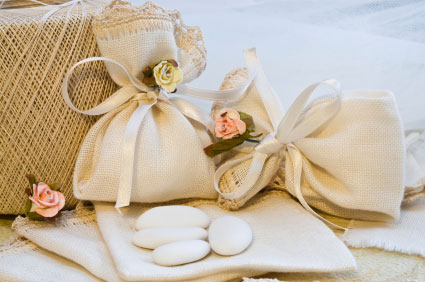 Add an elegance to the table decoration and party favors with this collection of beautiful collection of silverware. Pic Courtesy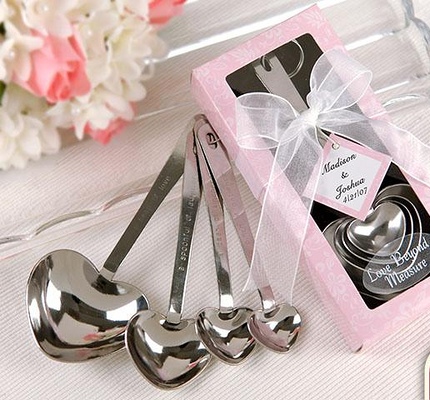 Wonderful hand-painted mini flower pot in a silver display container tied with organza ribbon, plant the seed and witness the miracle of life as the seed germinates and a new plant is born into the world. Its green and sophisticated party favor. Pic Courtesy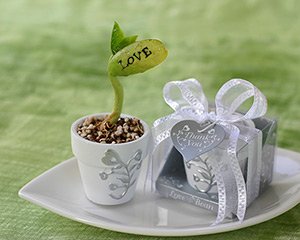 Beach weddings are fun and colorful, so are the party favors. These beach wedding favors are also perfect for a destination wedding at exotic locations around the world. Pic Courtesy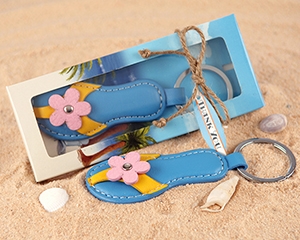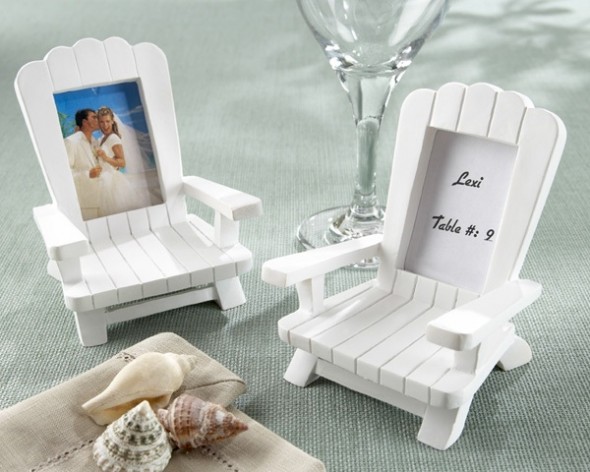 This elegant silver butterfly bookmark is a great party favor for any spring wedding, add a personalized quotes or cards for your loving guests.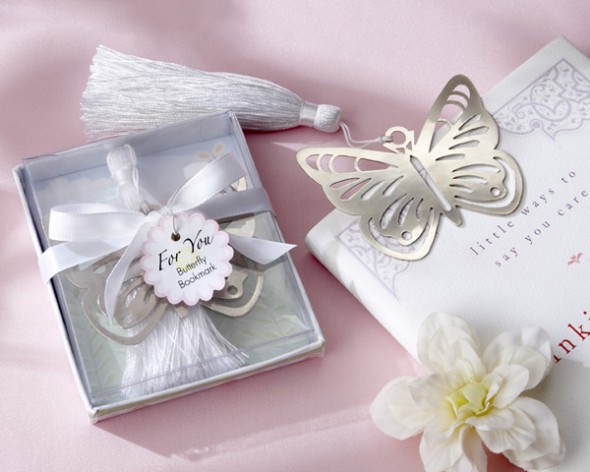 For More wedding favors visit www.etsy.com. Lets Live Impressive!!