These 13 stylish coffee tables will make you rethink about the center piece of the living room. Whether you use coffee pods or instant coffee, these stylish coffee tables are creative, functional and just the piece that will make your living room center of attraction.
These coffee tables are not just made to hold your coffee but are an elegant pieces of designers work. Make your coffee counter party central with these creative and stylish coffee tables.
At thefullmooncafe.com we have found a few ideas to liven up your living space and give your morning coffee a chic resting place! Share with us which one you would like to own.
1. KAT Table: Designers have created this unique coffee table by crossing three different kind of glass- smoked, frosted and to create a perfect optical illusion. Link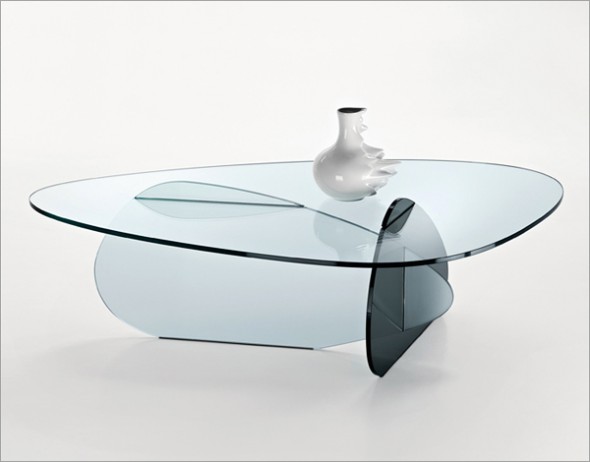 2. Gloria Coffee Table: Sleek, functional and elegant, this stylish 1/2 inch clear glass table with space to hold magazines is must have. Link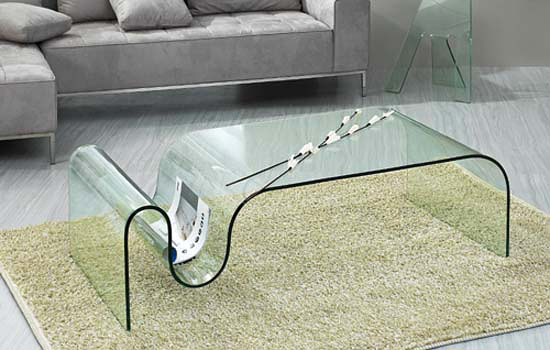 3. Glass and Steel Globe Table: This beautiful Globe glass coffee table thanks to its awesome structure (shiny steel sphere support) make your living room the center of attention. Link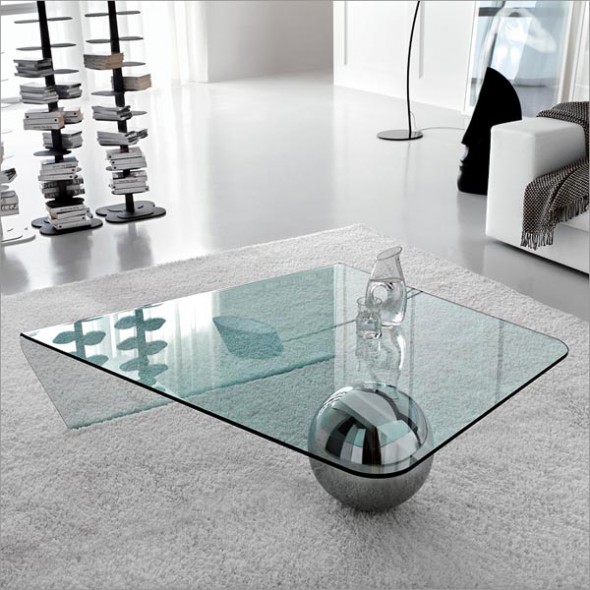 4. Chrome Plated Table: This satin finish metal glass top coffee table has a contemporary styling. Sparkling satin finish metal base features a glass table top elegantly. Link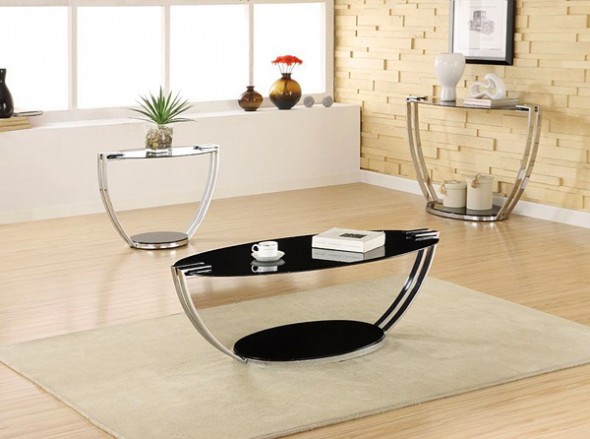 Stylish Coffee Tables
5. Adjustable Coffee Table: This unusual coffe table merge together classic simplicity and fine craftsmanship. The upper two table tops swivel around and can make up several different configuration. Link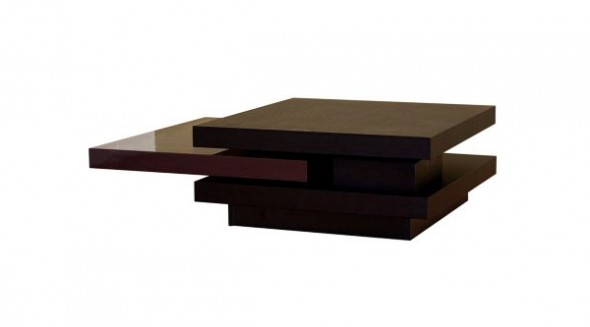 6. Spiral Stylish Coffee Table: This spiral coffee table comes in various colors and is perfect for any small living room. Its elegant finish and spiral shape makes it functional and easy to take care off. Link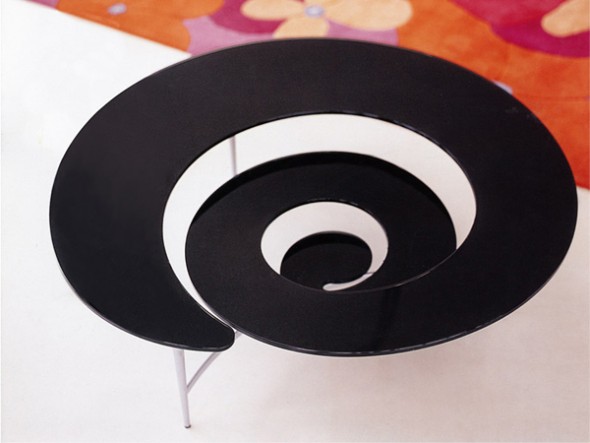 7. White Functional Coffee Table: This modern coffee table has a versatile display that makes it very functional. The coffee table splits to create more surface area for your living room needs. The bottom tier has a slot for extra storage space. Link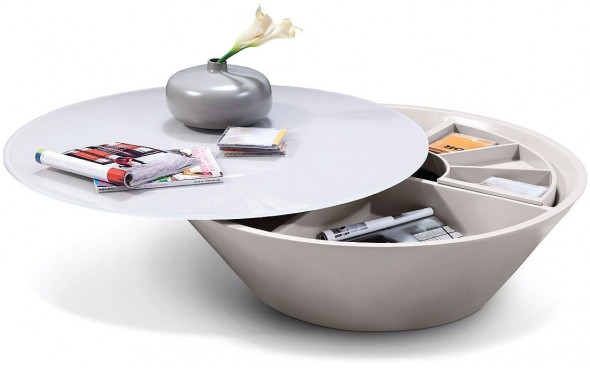 8.Record Table: Music lovers will love this low base table. Made out of plastic and wood combination this design combined with bean bags will make an excellent choice for a bachelor pad.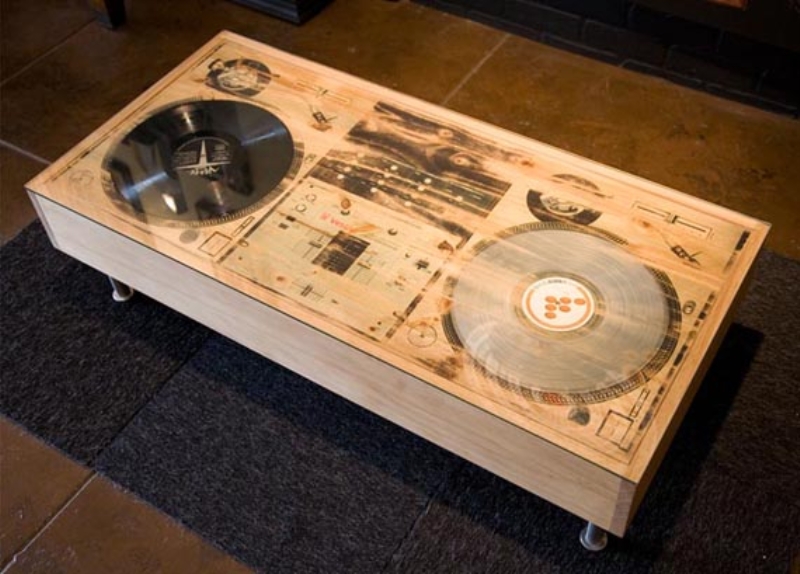 9. Nautical Rowing Dory Table: This coffee table displays detachable oars and a thick glass top which keeps the display alive. You can also use it as a bookshelf by detaching the slabs. Interesting piece to make any center or corner look alive.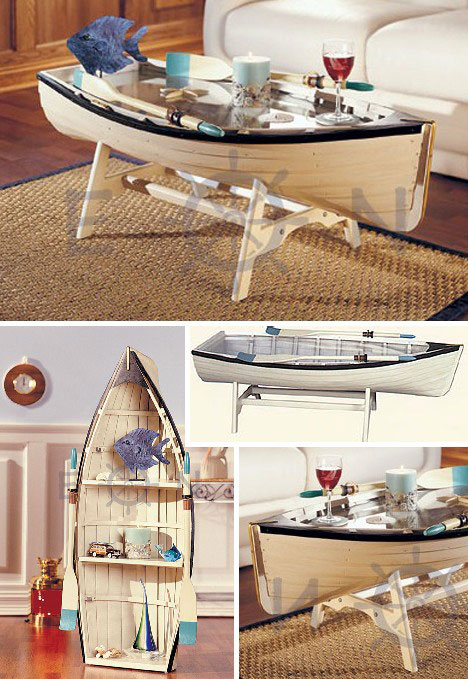 10. I-pod Table: Table designed in shape of an i-pod is available in different color. Creative and sleek.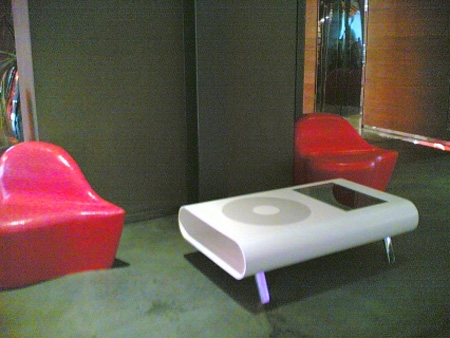 11.Domino Table: Inspired by Domino Game, this sleek design comes in different color options, combination of wood and glass.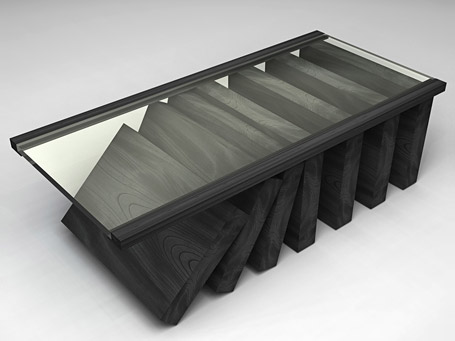 12.Butterfly Bottom Table: Cute would be the word to describe this sleek design. Black and White butterfly wings and glass top makes it center piece attraction in any room.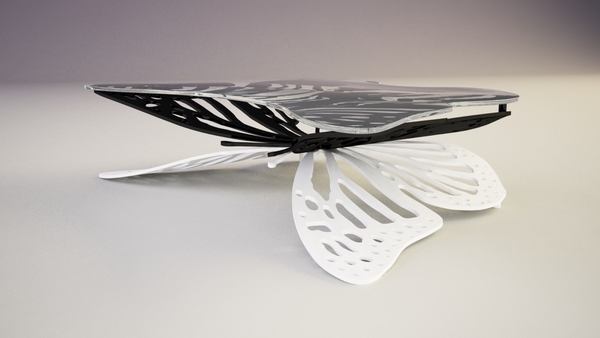 Stylish Coffee Tables- DIY
13.Bike Table: Creative effort to reuse old bike as a table. Little creativity added with designer mind makes anything look eye pleasing.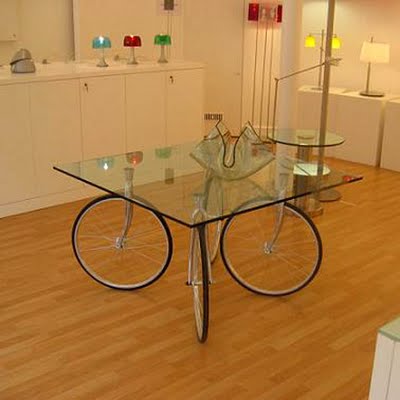 Coffee tables are functional aspect of any living room decor and these stylish coffee tables are sure to make the statement.  Lets Live Impressive!!