Even with some of your best employees in attendance, it makes sense to hire a few other professionals to help with different aspects of your upcoming event. Drawing on the experience they bring to the table will help you make the right impression on the attendees and improve the odds of achieving every goal you've set. By making sure you locate and hire the right event staff in Toronto and event security services, you can rest assured everything will go off without a hitch. Here are three key types of support you will need for your event.
Company Ambassadors
As you speak with a coordinator at an event staffing agency, you'll hear references to company or brand ambassadors. These are usually professional models who have the experience to present the company and it's products favorably. They understand the importance of learning all about your goods and services, what they do, and why they are the best choice for your customers.
Ambassadors are there to proactively interact with those in attendance and help them learn more about what your company has to offer. In a sense, they use their time with the attendees to quality individuals who are likely to have significant interest in what you produce and help connect them with your sales team.
Part of the ambassador role has to do with helping you with the host functions. That means greeting people, making sure they are included in whatever is taking place, and in general ensuring everyone is comfortable. You may also set up a portable winners podium if you're going to have a contest and you want to present your champions with a prize.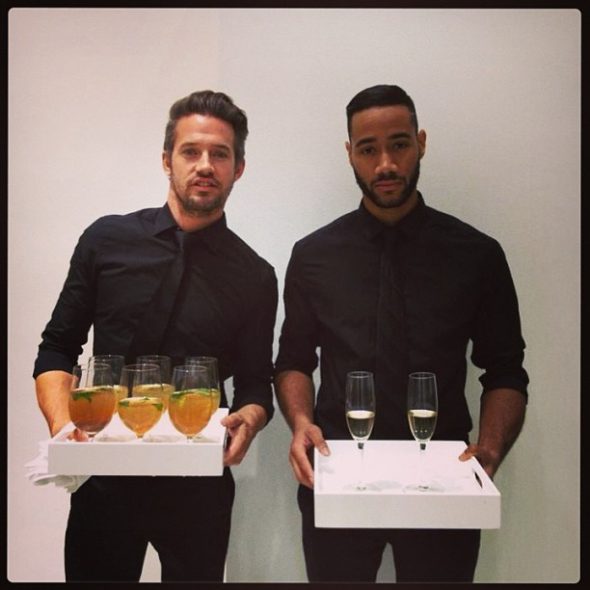 Bartenders
Professional bartenders add quite a bit to any type of gathering. They can make sure every guest has something pleasant to drink and stands ready to deal with special requests. You could choose to hire bartenders that cover more than one bar at your event. By placing those bars at strategic points throughout the event space, it will never be difficult for a guest to place an order.
Remember that bartenders do more than dispense alcoholic beverages. You will want professionals who also know how to make different types of non-alcoholic selections. This ensures that if you have guests who choose not to imbibe for any reason, they will have no trouble ordering something that is to their tastes.
Promotional Models
Promotional models can take on a number of different roles at your event. They can be on hand to add color and class to the demonstration of your recently launched products, mingle and engage the attendees in conversation, and in general make sure everyone is having a good time. Like the ambassadors, they will know quite a bit about your company and the products it makes. That allows them to start conversations about those products, the integrity of the company, and in general generate additional interest and good will. The Salt Lake City headhunters can help lighten the load when it comes to screening, so you can devote your focus to only on the most qualified candidates.
As you plan your next event, contact a staffing agency and discuss what type of event support you could use. Even if this is the first time you've attempted this type of venture, rest assured the staff will help you determine what sort of support is needed and supply people with the right combination of looks, style, and social skills to make the event a success.
Femme Fatale Media & Promotions
8392 Rue Lajeunesse
QC
H2P2E6
Canada
1-888-845-9611