Trying to sell a house that isn't selling for some reason can be nerve-wracking. Nobody puts a house on the market expecting it to sit there for months, and when a house isn't selling, it's easy to get desperate enough to try and make some uncalculated moves to make the home more attractive to buyers. But in some cases, you might be turning off buyers without even noticing it, and you could increase your chances of finding one simply by making a few minor adjustments. Here are four possible reasons why your home isn't selling.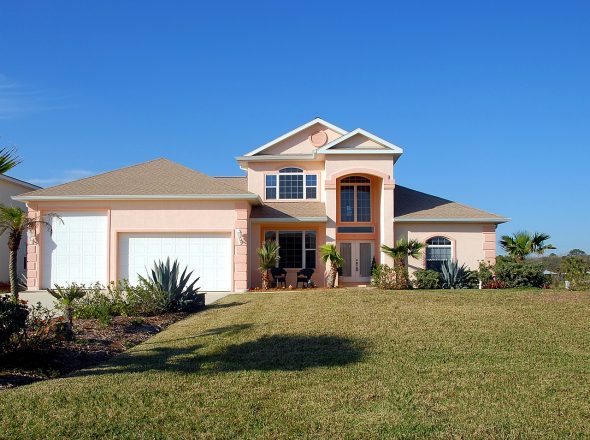 Your Photos aren't Up to Par
High-quality photos play a huge role in today's real estate market and while mobile phone photos may have been good enough not too long ago, they certainly don't cut it today. In this day and age, buyers expect top quality hi-res photos of the property, and if your pictures don't do your home justice, you'll lose a large portion of buyers right there.
Ask your real estate agent or realtor if they can do the pictures for you or if they have a professional real estate photographer that can do them for you. Most realtors will have a photographer in their Rolodex, so that shouldn't be an issue. You also have to make sure that you have enough pictures and that the proper rooms are highlighted. If the star of the house is your kitchen, make sure you have as many pictures as you can from varying angles.
Don't make mistakes like taking pictures of furniture or taking wide angle shots of the rooms in an attempt to make them look bigger. You're only setting your buyers up for disappointment once they actually visit.
Having an Unrealistic Price
This is probably the single most common reason why homes end up not being sold: the price. So, when sellers are asking why their homes are still on the market, the answer usually comes back to an unrealistic valuation. A residential property valuation Sydney by Expert Property Valuers can help you in many ways. It will ensure accuracy and the ongoing market trends and values when you choose home valuation.
In some cases, people pour their hearts and souls into a property and are expecting people to pay for their efforts. However, real estate markets obey the laws of offer and demand. How much you spent on the property and how much you bought it for is pretty much irrelevant. A house is only worth whatever the market is willing to pay for it.
That not only means that the renovations you've made on the house may not translate into a higher price tag, but they could actually affect the price negatively. While you may think that turning a room into a walk-in closet might be the epitome of luxury for you, this could completely turn off a certain type of buyer. Let your Home Selling Realtor come up with a reasonable price, as they know far better than you how much your home could fetch on the market.
Working with the Wrong Real Estate Agent
Did you know that a whopping 94% of real estate transactions are made by a tiny 6% of real estate agents out there? Let that sink in for a minute. Only a fraction of the real estate agents out there are getting results and working with the wrong agent might be at the root of your problem.
And since it's rather easy for anyone to get their real estate license and pass themselves off as real estate agents, only a fraction of them really do get things done.
If you're going to hire a real estate agent, make sure you know how to sniff out "post and pray" types. Post and pray realtors will usually put up a sign, list your property on the MLS, and cross their fingers wishing the property gets noticed. A good realtor will go out and actively try to use their network to find a buyer for you and won't sit on their two hands trying to get a result.
They will have a strong online presence, pull out all the stops to make sure your house looks good on listings, and won't have issues tweaking your descriptions and pictures to increase your chances of making a sale. They also should have strong references and a reputation for getting results.
Good real estate agents will usually be well-known in your area and will understand your market inside and out. If the property is in the Myrtle Beach area, you should work with a team like Jerry Pinkas Real Estate Experts, who have been in the Myrtle Beach real estate market for years.
You Put Too Much Attention on the Open House
While open houses are an essential part of any real estate deal, people put way too much weight on them. While they are a way to give your home more visibility, the people that come in for open houses are often not even part of your target market. Not to mention those who aren't in the market at all.
Sometimes, your real estate might actually be the one pushing to hold open houses every weekend. But what many fail to realize is that open houses often benefit the real estate agent much more than the seller. Holding open houses is a great way for a real estate agent to build their clientele.
Firstly, they might notice someone who could only afford to pay $90,000 for your house while your home was listed at $110,000. While they might not be a good prospect for your house, they might be perfect for another property in the agent's portfolio. Or, some buyers may be complaining about the size of the house, which makes them great prospects for a bigger, and usually more expensive property that the agent has on their books.
Bottom line is that real buyers will usually work through a real estate agent, so don't focus too much attention on open house events without being neglectful.
Conclusion
Now that you know some of the possible reasons why you might not be able to make a sale, check if they apply to your house. And don't be afraid to make the proper adjustments, or even considering going for a different real estate agent; it will be well worth it in the end.