If you're one of the many people who dream of building their own home, what is holding you back? Maybe you have factors affecting your life that are preventing you from taking action, such as financial considerations, having young children, a new job, or you are undergoing other changes in your life. It's true that building your own home can be a stressful experience and a lot of hard work, so committing to a major project like this does require determination. Fortunately, many custom home builders will help you every step of the way. On the other hand, if you've always waited for the perfect time to start anything you'd never get anywhere in life. If you'd like to self-build but are unsure about the process and whether you could cope with it all, start by reviewing what is involved and familiarizing yourself with what will be required to achieve your dream home with the help of custom home plans.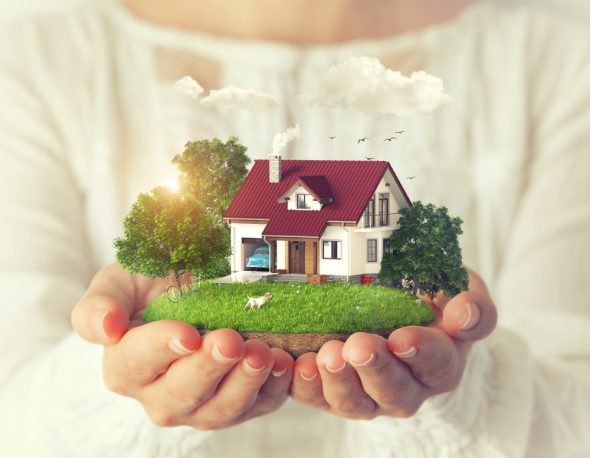 The budget
Building your own home won't come cheap, and there's no way around that fact. What you will find is that it can be considerably cheaper to build your home yourself than buy an existing house, and there are ways to keep costs down on the build. You could spend a small fortune on a five-bedroom family home, or by being shrewd and conservative in your approach, you could build a home that is worth considerably more than you paid for it. Your first step is to work out what you want to spend on the project. When it comes to the materials, you may consider using more steel sheets which you can get from steel distributors than wood because they are significantly less expensive but they are durable. You may also get Electrical construction project Estimates so you'll have an idea of how much your budget should be.
Don't overstretch yourself by calculating the maximum you could afford, because there are bound to be unexpected costs somewhere along the line, and you will need a contingency fund for these eventualities. It's likely that you will need a mortgage and a loan for the construction, and you should approach an independent financial advisor to see what deals are available to you. A good example of how you can reduce costs is the scenario where you sell your house and live in a mobile home on site until the new house is complete. It will be cramped, noisy and inconvenient, but you will have money in the bank from your house sale, and you will be on site to supervise progress. If you are prepared to make sacrifices like this, you can cut costs considerably, but don't take this approach if you would find it too stressful. You just need to factor in the costs of staying in your existing accommodation or consider moving into a rental property for the duration of the build. You might as well get a Mobile Home Insurance Plan, if you plan to live in a mobile home.
Where to build
You will need to find a building lot on which to erect your new dwelling, and as with any aspect of real estate, the price of land can vary enormously depending on location, size, and environment. If this is to be your dream home, you need to have it in the environment you favor, whether it's a townhouse in a vibrant city center or a farmhouse in the middle of nowhere. Finding the right lot for the right price can take time, and you need to decide whether you would be prepared to relocate to find the land you want at the price you want to pay. Prospective lots need to be assessed for drainage and the structure of the subsoil as well as zoning and local building codes. You might need to hire a residential excavation or hydrovac contractor for professional excavation and land clearing services to get your lot ready for construction. You can also hire an excavation and land clearing professional to do this for you.
Designing your home
You can purchase plans for standard house designs, and some more unusual designs, for a reasonable price, so if you don't have any bespoke requirements this is a cost-effective approach to take. If however, you want a house built to your unique specification, you will need to employ an architect. Consult friends or family who have used an architect recently, ask them about their experience and check out service review sites to see what other customers have said about specific architectural firms. You can search for architecture websites online, and these can give you a good indication of the quality of work the architects produce. If the site is tired and uninspiring, you probably wouldn't want the same people in charge of the design of your dream house. If the site is bright, well-constructed, full of useful information and has plenty of examples of the firm's work, it's probably worth giving them a call. If you have special requirements like creating an eco-house or using non-traditional materials such as insulated concrete form, make sure you do your research and visit existing buildings, so you have a good idea of what you want and what is feasible for your build. It pays to employ professionals who have experience in this type of design and construction, who will be able to guide you and explore all the alternatives.
Building your home
As well as an architect, you will need a custom home builder and a surveyor. As you did with the architect, get recommendations if you can, and do some research on the best companies to use by checking their credentials, looking at their previous work and speaking to previous customers. Your builder can often recommend other professionals such as surveyors and craftsmen that they know and have worked with before. You will need to decide what level of involvement you want to have in the build. You could be a hands-on person who wants to get stuck into the construction, you might like to oversee the project yourself, or you might want to stay away and let your team that specialize in construction jobs to get on with it. Whatever you decide, discuss the plan with your builder, and if you want to keep away, hire a construction manager to coordinate everything for you including the equipment such as scaffolding. Whoever you employ, make sure you get a signed contract in place before work starts to ensure you have the specifications, timescales and payment terms clearly agreed.
If you feel enthusiastic and excited after going over all these steps, there's nothing to stop you going ahead with your project. Planning is everything, so don't rush into any aspect of the build, rather take the time to ensure your finances, living arrangements and plans for the house and build are all fully in place, with every aspect covered. You can't entirely get rid of the stress associated with building your own home, but with help from Chicago home builders, you should end up with your dream home and not too many extra gray hairs!