It can be easy to feel as if you cannot do much with a small garden, especially if you are on a tight budget. However, the right advice can help you cleverly improve your small garden into a beautiful outdoor space you are proud to call your own. Here is how you can transform a small garden on a budget.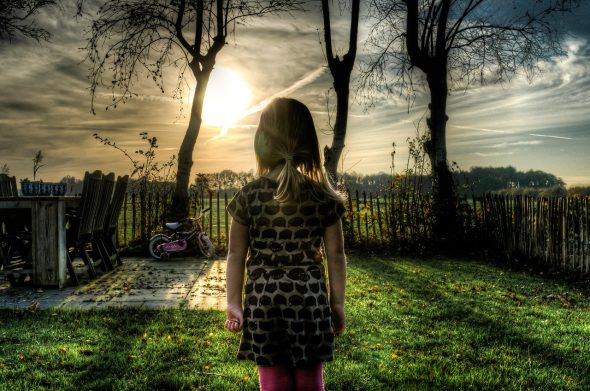 Plan the Perfect Garden
Before you make any drastic changes to your garden, you should draw or sketch your dream design which includes the landscape and hardscaping features to ensure you get it right the first time around. You should then measure the area of your garden twice to ensure you have the correct dimensions before you get started. Otherwise, you might need to do the work twice, which could double your expenditure. When choosing a piece of furniture that is suitable for your small garden, you should consider view products dimensions to ensure that it does not take up a lot of space.
Ask Loved Ones for Help
Laborers and gardeners can cost a considerable amount of money, which can damage your bank balance. Eliminate expenditure by asking your loved ones to help you transform your outdoor space. For example, ask your friends and family members to help you clear the garden, dig up the lawn or build a fence in exchange for a free BBQ and drinks once your new space is complete. It could be enough to convince them to help!
Remove Unwanted Trees and Shrubbery
While trees and shrubbery can look great in a large garden, they can be imposing in a smaller garden, as they can reduce light and take up too much space. There are tree care services that can help in trimming down overgrown shrubs and long branches. However, it might be beneficial to remove them from your garden for good. So, dig up any unwanted shrubs that are limiting space, and use a chainsaw and a stump grinder rental to chop and remove down any unwanted trees. However, you must read about the best practice for safe chainsaw use before you do so or just call a tree removal or a stump grinding company. Read their post here and learn more about the benefits of hiring a professional tree removal service.
Trail Plants Up the Fence
You don't need to choose between space and greenery in a small garden. All you need to do is add climbing plants and trellises into your outdoor area, as the plants will grow up the fence and away from the ground. So, you can enjoy a colorful garden that will make you want to spend more time in the great outdoors.
Simplify Your Space with Symmetry
Ensure your garden doesn't look cramped or unkempt and simplify your outdoor space with symmetry. Doing so can create an elegant, organized space that feels spacious and stylish. For example, you can use identical planting on either side of the garden to draw the eye to a central focal point, such as a garden bench or outhouse.
Buy Flexible Outdoor Furniture
If you want to have more freedom to move in your garden, you should buy flexible outdoor furniture, which you can store away in your shed, garage or a pergola with adjustable roof. For example, opt for stackable or foldable furniture, so you can easily move them to save exterior space.
Use Affordable Gravel Over Expensive Paving
Do you want to create a beautiful path in your small garden? Choose gravel over paving if you are on a tight budget, as it is both an affordable and stylish option for any garden. All you need to do is mark out the area before scraping away any grass or loose soil. Once you have done so, you should pin a permeable membrane to prevent weeds from making their way through after you have spread over the gravel, which should be 2.5 centimeters deep.
Add Fairy Lights
Outdoor fairy lights not only look beautiful once the sun goes down, but they can make a small garden appear much more extensive at night. They are a quick, affordable, and simple way to transform your garden, as they can beautifully illuminate your trees, shrubs, and fences.
Incorporate Brightly Colored Plants
Brightly colored plants not only lift your mood, but they can make your small garden appear much more significant and lighter. For example, cool colors such as blue and purple hues can recede a person's field of vision, which can make your outdoor area feel and look larger, while hot colors can create a more intimate environment. You can consider planting some flower seeds that can eventually grow and add colors into your garden.
Buy Flexible Flower Pots
Plants and shrubs can quickly grow out of control over the years, which is why you should buy cheap flower pots instead. You can, therefore, ensure the plants remain in one place, and you can move them around the garden. So, you can quickly add a burst of color into your design, while allowing you to create a flexible, easy to maintain exterior.
You could even add character and personality to your garden by adding different plant pots into the outdoor space. For example, you can house plants in traditional plant pots, teapots, and wooden boxes, which will add a touch of whimsy to your exterior design.
Avoid a Garden Lawn
Lawns are somewhat tricky to maintain in smaller gardens, as they can quickly bald. They can also visually reduce the size of your garden, which can make your exterior appear tiny to guests. Expand the space by adding paving and pathways in your garden, which should be flanked by colorful flowers to create a stunning, easy to maintain space. The main thing to keep in mind when considering the best lawn dethatcher other than what type of grass you have is the size of your yard.
Add a Little Luxury
A small garden doesn't mean you can't use it well within the home. Even a little bit of decking, a sophisticated fire pit, and comfortable outdoor furniture can turn your small space into an outdoor destination. It will be an intimate space to read a book, chat with friends and simply enjoy some peace and quiet away from the chaos inside your busy home. If your needs some kind of maintenance or you want it to be removed completely in order to boost your backyard appeal, you may call for professionals who are well-trained in tree service.
Conclusion
There are many ways you can transform your small garden into an idyllic space, which can both look and feel bigger than what it is. So, try to use symmetry to improve your exterior design, do some tree removal for overcrowded trees and shrubbery, add a spacious and affordable patio or decking, and incorporate flexible furniture, fairy lights, and trellises to ensure your practical garden has the wow factor.
Do you have any helpful tips on how to transform a small garden on a budget? Please write a comment below.