A residential garage door may be one of the first things that people see when they are entering your house. It is also a large moving equipment that will accentuate your house's appearance if selected well. Maybe you have an old garage door that is sagging or which takes ages to lift, maybe you are thinking of getting a garage door repair or a new garage door installation. It is then the right time to upgrade to a new door that will exceed your expectations. Having a new overhead door or aluminum garage doors will not only offer convenient and secure access to the garage but will also improve the appearance of the entire home. If you are looking to purchase a new residential garage door, here are a few things to keep in mind when selecting garage doors.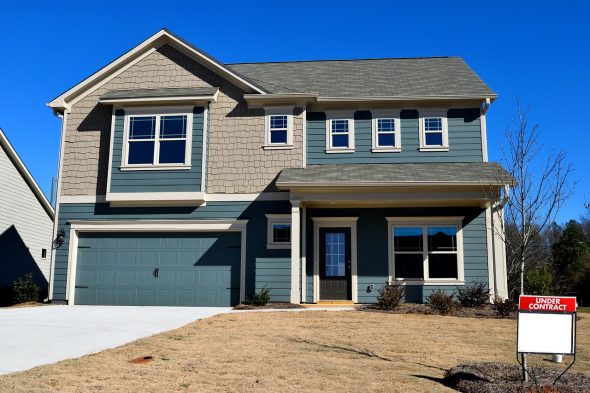 Available options
With the booming of the construction industry over the last few decades, there are bound to be various options when it comes to garage doors. The garage door that you choose will largely depend on your preferences and needs. Do you want a strong garage door that will guarantee security? Or perhaps a stylish garage door that will make your house look better? You will find a garage door that suits your needs:
Steel doors
These are primarily preferred for their strength and security when compared to other options such as the wooden garage doors, which make them perfect for a commercial garage door installation. Apart from these advantages, new technology has made it possible for designers to emboss metals and wood grain patterns which results in a string steel garage door that does not compromise on quality. Commercial Overhead Door Installation with steel materials will surely look great on modern houses.
Wooden Doors
Wood exudes a high sense of natural beauty and versatility. With this door, you can either have it stained or painted with the quality of each wooden door varying with the materials used to design it.  Most people prefer this garage door because of its affordability and stylish looks.
Fiberglass doors
These are made from aluminum that is lined with some fiberglass sections. It is preferred due to its light weight and translucency. These garage doors are relatively expensive and easily become dented especially in cold climates.
Garage door openers
Despite having an appealing garage door, it is also important to get an equally stylish garage door opener. In the current contemporary world, it is only reasonable to get an automatic garage door opener. If it begins to get faulty, then you can opt for a garage door repair. There are numerous garage door openers with each of these offering a number of unique features. For example, you can easily find a garage door with a multiple-button remote which can not only open the garage door but also switch on/off the lights and appliance. You can also get a door opener with a transmitter that only operates when you input a secret code. With advancements in technology, it is now possible to get ultra quiet garage doors such as the Chamberlain WD832KEV.
External factors
Although you can select the stylish garage door that you desire, it is vital to consider your surroundings as a safety element. For example, individuals living in windy or areas with hurricanes are advised to get a garage door that will withstand these conditions. Garage doors in such extreme weather should have heavier gauge tracking and extra bracing to keep them in place when the winds are strong. A garage door repair provided by a garage door service company might be needed if damage is done.
Choosing the perfect garage door is not entirely difficult if you contact a garage door repair service. The safety, style and your preferences will inform the type of garage door that you select. If you're interested in finding out more about Action Garage Door, you can find their website here.