Unless you have a newly built home, the older your property means those all-important upgrades will soon need completing. Home improvements like a roof repair can give your property a new lease of life and can fix those niggling problems that you've been putting off for a few years. Some upgrades can be more urgent than others, while others provide more comfort and energy efficiency in the home for saving costs in the long run. Home upgrades also don't have to cost a fortune either, and a few easy and simple ideas can give you a warmer ambiance throughout your home. Take a look at these important home addition and upgrades that can help make your house more cozy and cost-efficient in the long-term.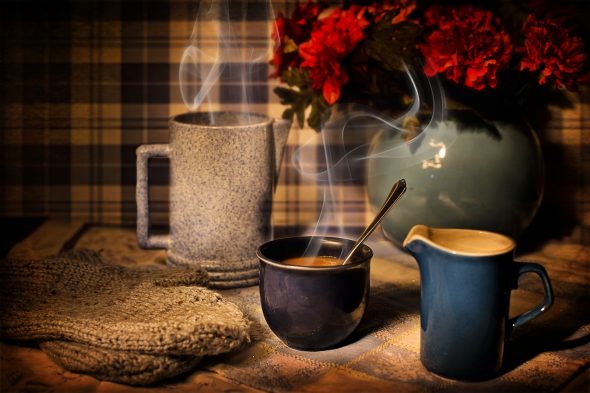 Upgrade your windows to double or triple paned
Keeping the heat in and cold out is one of the most important factors in making your property cozy and a nice place to be. Upgrading the windows in a property also helps to give added security with locking features for extra peace of mind. If your old windows are a little drafty, this makes your property less energy efficient so you could be seeing the rise in heating bills more steeply than with a double-paned upgrade.
Replace your roof
Before those small problems become a more significant issue, replacing your roof may be the solution to your leaks and heat loss. It may seem like a considerable property upgrade, but it is also one of the most important investments in keeping your house watertight and energy efficient. There is a range of roofing options from natural, long-lasting solutions including wood shingles, slate shingles, and concrete tiles or perhaps more affordable options including composite, metal and steel examples. It's always wise to seek the advice and consider questions to ask a general contractor when deciding on a roofing project, as experienced professionals can provide options and tips for the best ways to make your project cost effective and energy efficient.
Update your boiler and water heater
If your heating system has been in since the house was built, you may want to consider replacing it for a more cost-effective solution. As a boiler starts to get older, maintenance and repair costs seem to mount up which leaves you wondering if the cost of a replacement may be more sensible in the long run. Boilers are one of the single most significant contributors in how high or low your heating bills are so upgrading to a fuel-efficient option could save your hard earned cash. It's best to hire professional boiler system installation contractors to ensure the quality of your boiler. Of course, you may be put off by the initial outlay but the rewards over time will benefit the household in extra cash and a cozier home. Also have a look at this useful web site for heaters in the UK as they make it very easy to find a great heater. You may also connect with services like this water heater installation in Los Gatos, CA if you want a new water heater. And if you need water heater repair services, you may contact an expert in water heater repair in Gainesville, FL.
Updating insulation
If your property is less than 15 years old, you may not need to think about your current insulation, but if your property is a little older, your insulation may not be doing the best job in keeping your house warm and welcoming. Foam insulation is one of the most practical and affordable ways to regulate the temperature in your home from keeping the heat in during the winter and keeping it cool in the summer. Adequate insulation is also said to save up to 80% of heat loss than compared to poor or no insulation at all. It may be the perfect time to consider updating your insulation as this can help save money on bills and reduce issues such as condensation. And also get your cavity walls checked if you are concerned about your insulation as there are some great cavity wall insulation installers that can improve things dramatically.
Create a warming décor
Interior design is one of the top things that can make a room feel warmer and cozier. If you opt for cool and contemporary colors, rooms can sometimes feel colder, so ensuring you have a light and airy feel can make this décor feel warmer in the natural sunlight coming through the windows. If you're looking to create a traditionally warming environment with colors and furniture, wood and rich shades offer a rustic and inviting feel to any property. Choosing flooring is another culprit when trying to keep a house cozy, and if you have wooden flooring or tiles, it will automatically make your house feel cooler unless you have underfloor heating. To make flooring warmer, consider carpeting areas such as bedrooms as no one like cold toes when they get out of bed or perhaps use big rugs in living spaces to break up the colder surfaces.
Cover draughts
One of the most significant ways homes lose heat is through small draughts around the house. Obvious places to check first include doors and windows and sometimes sealing around this spots can help to keep any air from getting in. Large keyholes can also cause small draughts in entrances especially if you have an older door. Extractor fans are another issue as although they do a great job of taking moisture and smells out of the house; they can also cause draughts to come in especially if you don't have a cover on the outside of your property. Changing the outside filter to include a back draught cover will ensure if it is particularly windy outside that it does not open and cause air to come into your home.
Clean your fireplace
If you have a fireplace or wood burner in your property, this is a great way to keep your home toasty at any time of the year. One of the biggest mistakes people make is that they do not clean them out enough and this not only causes a mess but can be a fire hazard too. If you haven't had it looked at in a while; it's best to get a professional to come in to clear the flue from any build up. Doing so will make the fireplace more effective for long-term use and will reduce smoke and soot filling the house, as it cannot escape through the chimney.
Making your home warm and cozy doesn't have to be left until the winter months. Creating a warming ambiance throughout the year makes your property welcoming to all visitors and ensure you keep costs down throughout the year with energy-efficient choices.