If you'd like to update and upgrade your home, then do not be put off by assuming that you will need thousands in the bank before you begin. In fact, there are many upgrades to your home that you can do yourself or that require very little money. For example, give the outside of your home a paint job to transform its curb appeal, or update your kitchen by painting the cabinets. Installing smart tech is a clever move when it comes to home upgrades worth investing in and ensuring that your security is as robust as it can be will hopefully pay off by giving you peace of mind. Below is a selection of easy upgrades that will make your home feel like new again.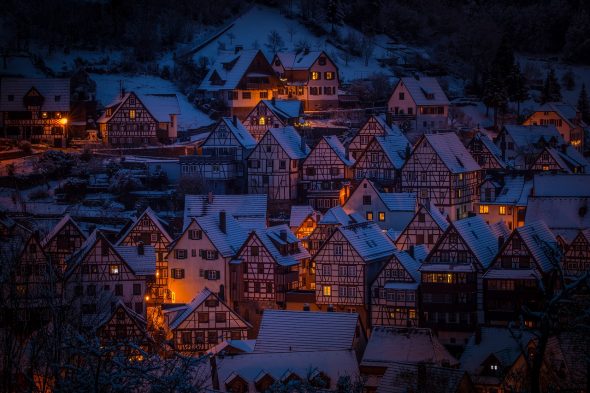 Color
Painting your house, either inside or out, is a relatively simple and quick way to give it a whole new look. Choosing a paint color for the exterior of your house can be daunting, but take your time when deciding and go for a color that will highlight the best architectural features, and will complement the color choices of your neighbor's homes. If you are upgrading your interior colors, then begin in your kitchen. You could paint your kitchen cabinets to instantly transform the room, with lighter colored cabinets giving the illusion of more space. You could spray paint your furniture as an easy and quick way to get even coverage. For example, if you have a wooden dining set then spray paint each chair a different pastel color. This will make your kitchen brighter, warmer and also give it more personality and charm. It is a good idea to think about the uses of each room before you begin and choose colors to suit the atmosphere and mood you are trying to create. For example, muted reds and oranges can create a warm, romantic feel for a bedroom and yellows can give an uplifting feel to a children's bedroom or nursery.
Tech
Turning your home into a smart home by installing smart tech is a great way to update it, and one that can pay off if you are thinking of selling in the near future. There are numerous tech devices that can help ease your daily life, such as a smart thermostat that allows you to control the temperature in your home from your phone at any time and from any place in the world. Similarly, you can adapt your lighting so that it can be controlled by your phone or a tablet, making it easy to turn your lights off at night from the comfort of your bed.
Security
Updating your security systems can give you greater peace of mind, knowing that your home is well protected and fully secure. If you need a diligent security protection, a good company like 365 Patrol services works hard to be among the best security companies. So check them out! Installing door entry systems that allow you to see who is calling at the door before deciding whether to open it or not provides a good extra layer of safety. Putting a Cctv Security System outside your property can put burglars off from trying to enter, or if you are on a budget, then a fake decoy security camera will also do the job. For a failsafe and cuddly security measure, choose to get a dog. Not only will a dog potentially put off intruders as dogs are known bark loudly to ward off strangers, but owning one will also ensure that you get regular exercise when taking it for a walk each day.