If you're tired of your décor and it's looking particularly worn after the cold, wet months, it's time to revamp your home ready for the summer sun and create the perfect haven where you can relax after a long day in the heat. Transforming your home for the hottest time of the year should include removing cozy fabrics such as blankets, throws, and large woolen cushions. If this year looks set to be graced by glorious sunshine with long days stretching on seemingly endlessly, then create cool and breezy spaces where you can relax and socialize. In addition to this, add inviting scents and as much natural light to your rooms as possible. Find out below how to create the perfect sun-friendly home this year.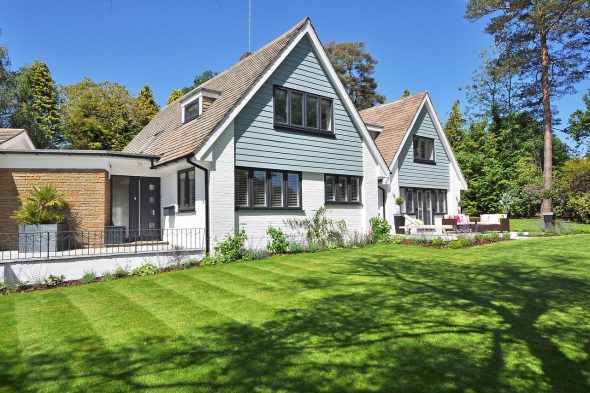 Let There Be Light
Let the natural light filter in through your windows this year and make the most of the long summer days. Your home will look and feel brighter if there is a natural source of light, but if you're not one hundred percent happy with how much light each room in your house receives, then revise your options in time for the sunny months. Switch long and dark-colored drapes in favor of sleek shutters. If your budget allows it, why not consider having new windows fitted? You can turn to timberwindows-direct.co.uk to make this happen. Perhaps think about having traditional made-to-measure frames that will open up the space in your home as well as allow the sunlight to flood through.
Mirrors And Scents
The beauty of mirrors is that by using them, they reflect the natural light and give the illusion of having a larger wider space. As long as they're secure, you can display mirrors on top of cabinets, desks, and sideboards. In addition to cleverly placed mirrors, light scented candles to infuse your home with the aroma of fresh, inviting smells like orange, bergamot, lavender, and lemongrass.
Plants
This summer, freshen the air in your home with the help of natural air purifiers – plants and flowers. Many plants have more than just a pretty face and can help remove impurities such as moisture that can cause damp, carbon dioxide, and light hydrocarbons. Some of the best air purifying plants include bamboo palm, peace lilies, and spider plants.
Flowers
Summer welcomes colorful displays of blooms, so bring the greenery inside your home and make a feature of their natural splendor. Revamp the look of your home by creating large bouquets of bright, beautiful flowers to display in clear vases. Try and buy long-stemmed flowers to give a decadent display and be sure to keep the water clear and treated with an anti-bacterial mix and liquid plant food.
Summer Cleanout
A thorough spring clean is the first step towards the arrival of summer and gets you feeling ready and energized to welcome the sun. Of course, one the first things to check and clean is your AC unit. This is the time to do the annual air conditioning repair and tune up to make sure there won't be any cooling issues throughout the summer. You may hire an ac services contractor to inspect and/or repair your ac unit (visit their website here).
Adopt the attitude that less is more this year, and get started on a summer estate cleanout. Remove items that neither no longer serve a purpose nor hold sentimental value. Go through your home and remove decorations, trinkets, papers and letters, clothes, cosmetics and miscellaneous items that prevent a clean and tidy appearance and organized functionality.