Do you long to transform your home and make the most of the space you currently have – but are restrained by both time and budget? Then worry not, luckily there are a few fixes that you can use to make the most of the color scheme and rooms that you already have, by highlighting key features and making even the darkest of spaces appear lighter and brighter. Whether you are trying to inject some summer style into your home, give your backyard a new lease of life or even give your vacation home a makeover without spending a fortune, then you can transform your property in little to no time at all.
First, you need to remain realistic when it comes to deciding which areas of your home that you want to makeover, and the amount of time, effort, and cash that you want to invest in your project. Make sure that you draw up a list and prioritize the areas of your home that are damaged or in need of repair first. If you need to carry out essential repairs to your home, such as replacing roof tiles or fixing your pipes, then put this at the top of your list. Next, decide how much money you are willing to spend. If you are strapped for cash, then check out yard sales and your local thrift stores where you can bag some home interior bargains that will not break the bank. While it is hard not to get carried away, remain realistic as to how much work you are willing to take on and how long it may take – the chances are that any home beautiful project will take longer than you expect.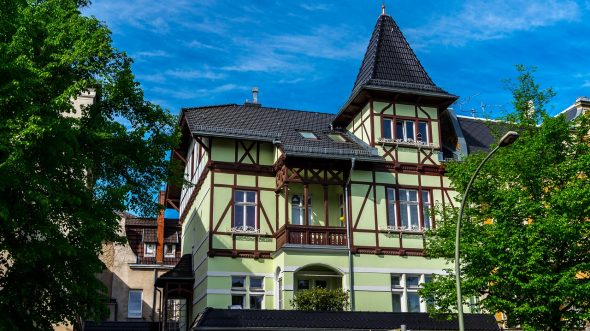 Makeover magic
If you are looking to give your home a makeover, then it is up to you as to how much of a project that you are willing to take on. A simple and straightforward fix is to begin by rethinking your current home color scheme and interior design ideas. You could begin by painting a feature wall and adding a splash of color to a dull and outdated room by using warm tones or Moroccan inspired influences. Cover older furniture with throws and bright colored cushions and textiles, to make your room feel welcoming and inviting, ideal if you want to invite friends and family round for meals and entertaining. A cheap and easy way to give your home a makeover is by getting rid of excess clutter. Be sure to put any ornaments that you no longer need or use away in storage, or only keep them out on show for certain months of the year. If there are objects or things that you no longer like or use, then consider holding a garage or yard sale, as this will enable you to give your older treasures a new home, while you can also earn a little extra cash also. You could also try moving your furniture around if you feel that you have a cluttered and cramped space. Makeovers need not cost the earth, so if you are smart and savvy, you can open up your home without hardly spending a dollar.
Backyard fixes
As the weather is getting warmer, why not consider giving your backyard a spruce up, so that you can make the most of the summer months. Clear dead plants and weeds from your lawn and keep the grass short and trimmed down to reduce the risk of having a bug infestation as the temperatures soar. You could invest in a few colored plant pots and plant up some herbs and seasonal flowers by your back door, the ideal way to keep the insects out of your home. Use mint, thyme, and rosemary to fill your backyard with fragrant smells, while also meaning that you have your own herb garden on hand for those tasty seasonal recipes. Finally, get your outdoor furniture out of storage and be sure to clean it down and give it a new touch of paint. Check that your older wooden furniture is not split, and has no hidden splinters either. In just a few hours you will have a backyard that is ready for you to host your first cookout of the season, and also provides you a space in which to relax and chill out with your family or loved one.
Vacation home updates
If you are lucky enough to have a vacation home, then you may want to rethink when the last time was that you showed it some love – in particular, if you rent your property out during several months of the year. Increased footfall and guests can soon cause wear and tear on your beloved home, meaning that you will need to make sure that you complete cheap and easy updates on a regular basis. Keep any space as neutral as possible and choose a paint that is in grays or lighter colors, rather than bold and overwhelming tones. However, you can still add a few unique touches that show off your personality, by choosing a few select objects to scatter around your home. If you have a vacation home, then discover more inspiration by using the internet or home interior design magazines to help you to get inspired. Do not overlook your vacation home when it comes to seasonal updates.
If you are looking to give your home or vacation home a makeover but do not have a fortune to spend, then worry not. You need only a few dollars to update your home interior, by adding new throws and soft furnishings to your living space. Make sure that you clear out your backyard and plant up some seasonal flowers to add a new lease of life to your outdoor space. Finally, if you own a vacation property then make sure to touch up tired walls and still add your own personal touches. When it comes to planning a home makeover, then it pays to get organized and plan out how you will spend your budget on injecting some serious style into your home.