Finding your house is an exciting time. You spend countless hours researching different properties to find the perfect one that was made for you. Signing the mortgage and getting the keys, you are officially a homeowner.
The process doesn't end there though. Now you have to worry about things like home insurance. It may seem as simple as signing the package policy and sending money to the insurer each month. It could be if you don't pay attention to what type of insurance policy you are getting. But the smart way to do it is to research and fully understand the different kinds of home insurance policies before picking one.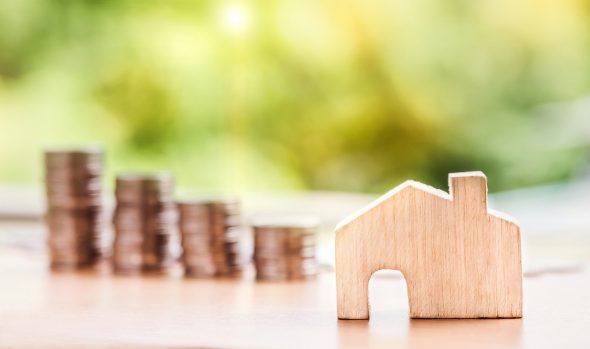 When you understand what home insurance is, how it relates to you and what you should keep in mind before picking the right home insurance coverage, you'll less likely be caught off guard if an accident occurs. You want to get the most coverage possible with your money. Despite how much you want to save, remember it is not always the best call. Home and auto insurance must be treated carefully, alongside professionals with the expertise you require. Attempt not to miss a chance to save money but to be adequately insured according to your specific needs.
So here are a few tips to keep in mind when looking for the right home insurance.
Know the Types of Insurance and What They Cover
When you buy home insurance, there are three primary functions behind it:
Helps cover the cost of repairs to the property (house, yard, any structures included);
Replace or repair any personal belongings listed;
Help cover costs due to personal liability issues.
There are two types of coverage plans that are the most popular. The first is an HO-2 policy, also known as the "named-peril" policy. This policy covers a list of 16 perils including:
Fire
Smoke
Vandalism
Falling objects
Theft
The other popular coverage is a more extensive version of the HO-2. The HO-3 plan is called an "open-peril." This means the coverage is more open except for any exclusions from your insurer.
No matter what type of insurance you go for, there are still damages that are not covered by any. According to an insurance damages expert, the following disasters and damages are not included under standard home insurance policies:
Flooding
Earthquakes
Mold
Wear and tear
Nuclear hazard
Government action
Landslides
Infestations
However, you can get residential insurance claims for flood and earthquakes. An adjustor like this Cooper City, FL Public insurance Adjuster will assess the damage and see if the claim will get you a proper settlement. If you live in an area that is prone to high winds and severe weather storms, it is best to look for additional insurance on top of what you are already getting.
Not all Prices are the Same
When looking at insurance packages, you are best off to shop around. Choosing the first policy you find doesn't mean you are getting it for the best price. You can compare home insurance quotes from different companies across different plans to find the best price for you.
Many factors contribute to the price of your package. Insurers will look at these factors:
The age of your home;
Cost to rebuild your home;
How far your house is from the closest water source;
Your history of claims and claims in your neighborhood;
Your coverage and the deductible;
Fire protection in your city; and
Any items that are for recreation but can cause serious injuries.
So if you are buying a home for the first time, seriously take a look at home insurance, and what types of packages are available. Shop around between insurance companies and policies before deciding on which one is best for your home.