The trends of vacation home purchases go up and down depending on the economic climate but there is usually a steady percentage of people investing their finances in this way. Afterall, most of us could use an extra asset bringing in some additional money, and hopefully protecting our financial investment for the future, this Cabins for sale at Tamarack are a great investment.

If you have recently purchased a vacation rental, you may be wondering exactly how to prepare it for your future plans. What you do to the cabin vacation rentals, really does depend on how you're going to use it. Making renovations on your vacation rental is a big part of property management and that's what we are going to talk about in this article.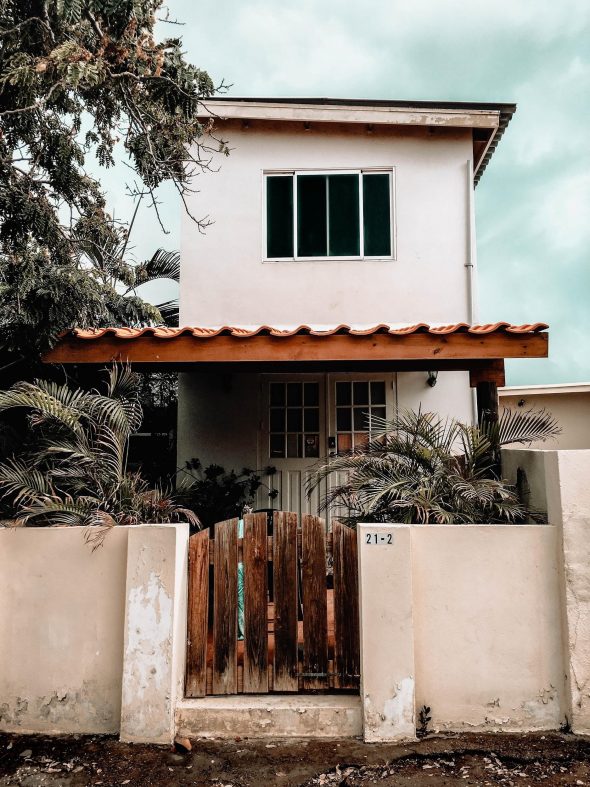 According to a recent report on vacation home purchasing in the US, 42% of vacation home owners will be using their property to vacation in, around 20% want to convert their property for retirement in the future. Most people do not want their second home sitting empty when it is not in use, and so the same report showed that around 40% of people want to generate an income with their second home, that's why many decide to get help from a vacation home property management service. 
If you do want your second home to finance itself, then your renovations will need reflect the needs and tastes of guests. It may also be wise to have a more neutral and practical approach to renovation and decoration in general, so that the home is always suitable for whatever you choose to do with it, be it rentals, resale or retirement.
Unsure where to start? Take a look at these tips to help you with your vacation home renovation:
Speak To The Professionals
One of the best things you can do if you are planning to rent your property out, is to speak to a vacation rental management company. They can not only give you estimates for rental prices, and for their services, but they can tell you what the market expects from vacation rentals including cabins for rent. You might think that the place should be kitted out with all the latest technology, but the rental company could tell you that actually, customers prefer an emphasis on space and minimalism. It could be that the best vacation rentals are designed as an escape from technology. Tips like this are invaluable and will help you get the best possible rental income from your property.
Think Like A Guest
You know why you loved your property when you bought it, and you know why your kids will love vacationing here. But you need to seperate yourself from those emotions and try and think like a guest arriving for the first time, and using the property for a short time. According to a recent survey, the top amenities guests search for are:
Kitchen
Internet
Phone
Satellite TV
A Games Console
Air Con
A Laundry Machine
Ability To Bring Pets
Parking
Pool
Fireplace
Porch
Pool Table
Some of these additions are low-cost and some are high-cost, so unless you have an endless budget, you will need to prioritise what you add to your property.
One way to prioritise your renovations is to do a little enjoyable research and stay at nearby vacation rentals to see what aspects of the local properties you love. Maybe it is expansive rooms, fancy outdoor kitchens, or maybe a hot tub is the highlight. This will help you get an idea of things you would love in your vacation home. It will also help you get a good idea of things you will hate too.
Keep It Looking Beautiful
You cannot underestimate curb appeal when it comes to getting your home renovated. According to statistics, curb appeal can help a home sell for 10% more in some areas, and that positive effect can certainly be reflected in rental price too. Not only will people notice the property and enquire about staying there because it looks so good from the outside, but any advertising will be so much more effective because it will look beautiful and inviting. Simple landscaping and a lick of paint could be all the property needs to give it some much needed curb appeal.
What Can Be Spruced Rather Than Completely Swapped?
You might be able to save a bit of money by sprucing some areas up instead of completely swapping entire rooms. Your kitchen for example, could just need new doors and fixtures, and perhaps some new flooring to give it a makeover. This could save you thousands on the cost of a whole new kitchen. Your bathroom might just need a new tub and tiling, instead of a whole new suite, again saving you plenty of money. All that money saved could then go towards a hot tub or, an outdoor pool to really give the property a WOW factor.
Keep The Space, And Enhance The Space
Remember, that one of the major benefits of a vacation rental over a bed and breakfast or a hotel room, is space. Your renters have the whole space of the home. Emphasise that space when you renovate, rather than adding lots of unnecessary furniture and accessories. People love a big, open space and it adds value, so you need to emphasise the space in your vacation rental as much as you can.
Remember The Small Things Do Matter
Of course, the expensive parts of renovating should be a big focus. You want to put your money into the right things and get your renovation right. However, for your own holidays, and for renting your property out, the small things matter a lot. The very basics like a comfortable bed, fluffy towels, a good coffee machine are everything you would expect from your vacation rental yourself. They will earn you better reviews and show your guests you really paid attention to detail. This is one of the main reasons you should stay in your vacation rental a few times and perhaps rent it to friends for free a few times before properly letting it out to the public. All that feedback and the time to make those adjustments will ensure you can make the changes you need, without having to deal with sharp and unforgiving reviews that could affect the success of your vacation rental in the future.
To create something exceptional, your mindset must be relentlessly focused on the smallest detail. – Giorgio Armani
Your vacation home is an asset and it can be complex to decide how to renovate it for both the short and long term benefits.
But if you tread carefully and do your research, you're likely to not only protect your investment, but increase its value both financially and practically. The right renovations can make a vacation rental the perfect place for your family, and all your rental customers, to make amazing holiday memories for years to come.