If you're planning a trip to Iceland, there's a lot of planning involved. Rather you're spending a couple days between destinations or planning your entire stay in Iceland, there's a lot of planning involved. Read this blog from euflightcompensation.com for more details about your rights when flying abroad. It's easy to forget an important step during the planning process, but we're here to help. These are 5 tips you need to remember when preparing for your trip to Iceland.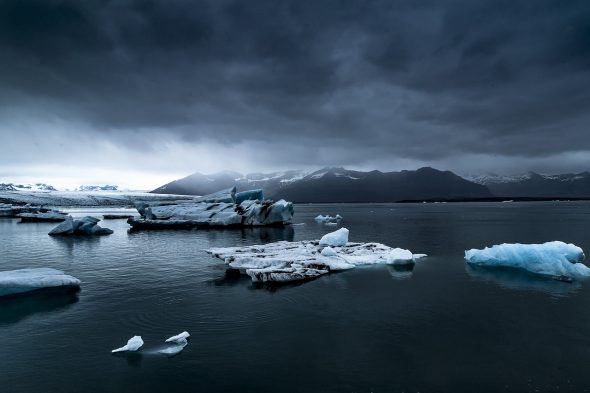 1. Think About the Time of Year
Weather varies greatly in Iceland throughout the year and depending on what activities you have planned, that could be a problem. Be sure to look up the temperatures for the time of year that you want to go before booking any flights or hotels. There are also times of year where the sun never goes down, or never comes up. Around June the sun never sets, which can be a good and bad thing. The sun being up all day and night allows more time to explore the countryside or other areas of interest, but it also makes it harder to book a place to stay that you'll actually be able to sleep in. check with your hotel to see if they offer room darkening curtains and if they don't, find one that does. There are also months of the year, during the northern lights, when the sun doesn't rise. This could put a damper on your plans of outdoor exploration, but getting to see the northern lights makes it worth it. knowing the weather and sunlight patterns before arriving will ensure you trip goes as planned once you land.
2. Bring Your Camera
Iceland is filled with beautiful landscapes, heart-warming streets, and endless amounts of photo opportunities. Many people only travel with their smartphone camera, but a trip like this deserves a real camera to capture everything. It may seem like a pain to pack and haul your camera around with you, but when you get home and see the pictures you'll be glad you brought it. how often do you get to take a trip to Iceland? Probably not very often. Be sure to take as many photos of your trip as possible. You'll be glad to have memories to look back on and the area is the perfect opportunity for some of the most breathtaking photos you may ever get the chance to capture. If you want to try fishing, you may check out these best ultralight spinning reels that are also compatible with both mono and braided line.
3. Pack the Right Clothes
This goes hand in hand with the first tip, but knowing what clothes to pack is always a good idea. The temperatures can vary dramatically throughout the year so be sure to do your research and pack what fits that time of year. In addition to packing the right things, be sure to leave room for new items if you plan on shopping at any shops in the cities. Iceland is known for unique clothing styles and one of a kind vintage shops, so you're bound to find something you love too much not to take it home. If you're planning outdoor activities, make sure your clothing is warm enough to accommodate the temperatures and whatever activities you have planned.
4. Check Out Hotels
The last thing you want to deal with on vacation is a hotel that you don't love. With Expedia you can easily check out different Iceland hotels and choose the one that's right for you. To make it more affordable, you even have the option of bundling your flight and hotel. You probably won't be spending the majority of your time at the hotel, but the time you do spend there should feel like a vacation. Decide what amenities you'd like to have, and start your Google searches.
It's important to consider the location of your hotel in proximity to the things you want to do during your trip so you can make the most out of your time in the country. The roads and countryside in Iceland is beautiful, but unplanned drive time from your hotel to every location is going to take away from the experience of the trip. You can visit https://www.inertiatours.com/panama-city-spring-break-2/ if you're planning to have a Panama City spring break with your family or friends.
5. Have a Plan
With any vacation it's a good idea to make an itinerary before you depart, but especially in Iceland. There's so many things to do, explore, and see that if you don't have a plan, you'll surely miss out on something. If you want to experience the unique fashion and designs of the country, set time aside for that. If you want to hike across the countryside taking photos, plan for that. Anything you might want to experience while you're there, put it on your plan. The plans might change as the trip goes on and that's okay, but having a starting point is always a good idea. You won't be able to see everything in one trip, but having a list will help you to prioritize what's the most important to you. A trip to Iceland is a rare opportunity for many people and an experience you'll never forget, so be sure to make it count! Read articles and reviews, look at pictures, and compare pricing to find out what you can do during your time in this beautiful country. Why not also visit some best travel sites like https://tongarirocrossing.com for a perfect trip destination!