The Pacific Coast Highway, also known as the PCH, is the largest highway in California, running along most of the state's coastline. With about 656 miles of road, you have plenty of sights to see and locations to visit. If you're thinking about taking a drive along this massive route, here are three places you should plan to visit during your road trip up the PCH. If you do not have a vehicle for your travel, consider this add for a 5th wheel for sale california, if you get it you can get the whole family in an affordable trip.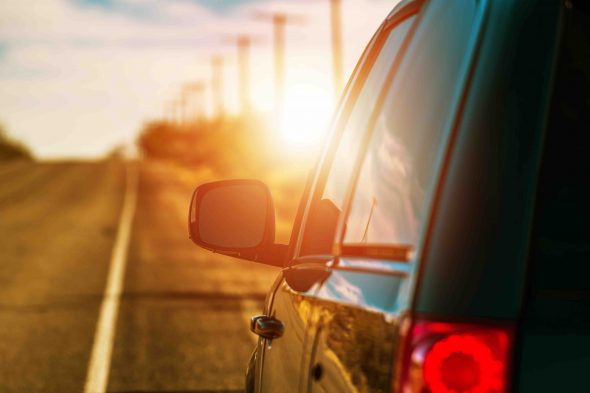 San Francisco
San Francisco is obviously one of the most famous cities in California, which means that you absolutely have to visit if you plan on making a road trip up the PCH. Some of the most notable places to see in the Golden City include the Golden Gate Bridge, the Golden Gate Park, and Union Square. These are all great places that tourists can experience if they are just passing through the city. There are also lots of restaurants where you can drop by to have a taste of their different seafood cuisines. If you are interested, try to browse this site https://piermarket.com/news-events/private-dining-room-with-a-stunning-views/.
If you have a little more time and you plan to stay in San Francisco for a bit, you might want to go visit the haunting Alcatraz prison, learn more about science and biology over at the massive Exploratorium, or have some old-fashioned fun at a baseball game at the AT&T Park. (No, it unfortunately does not house one of the many great AT&T stores in California, but you can find a few along the way… just in case you need help with your camera, app, or navigation on your smartphone.)
Mendocino
While San Francisco is known for its hustle and bustle, Mendocino is a quaint town known for its quiet charm and beautiful scenery. A lot of the buildings in Mendocino still match the Victorian-era houses built back when the town was first established in the 1850s, and the smaller cottages have a historical feel as well.
Don't let its quiet atmosphere and rustic design fool you, however. You'll have more than enough things to do in this in this historical town. If you're feeling reflective, you may want to visit the Mendocino Art Center. If you want to be surrounded by nature, check out Russian Gulch State Park. Overall, Mendocino is perfect for those who want to rest and relax on their trip along the Pacific Coast.
Santa Cruz
Bringing you both excitement and relaxation, Santa Cruz is the perfect location for those who want to experience the coast as well as the city life. Visitors to Santa Cruz can engage in a variety of activities such as sailing in the ocean, wine-tasting, learning more about the history of Santa Cruz at several museums, enjoying the outdoors at state/rv parks, and golfing on the rolling hills. This list does not even begin to detail all of the experiences that are available in Santa Cruz. If you want to experience California, you should definitely make an effort to visit this city.
The PCH is popular and well-known on the West Coast, and it's no surprise why. With more than 650 miles to travel and unlimited places to visit, you are sure to find things to impress and entertain you. While this is by no means all of the places that you need to visit on your PCH road trip, these three destinations will help make a memorable trip full of adventure and new experiences.