Don't want to appoint a Wedding planner for this wedding? Don't worry! We have for you brought you the ideas of Affordable Decorations, including festoon Tables, Flowers arrangement, and everything.
Get ready for a luminous wedding this year We have for you five radiant and Simple wedding decoration ideas at home take a look at these worthwhile Indian wedding decoration ideas.
5 Elegant and Simple Wedding Decoration Ideas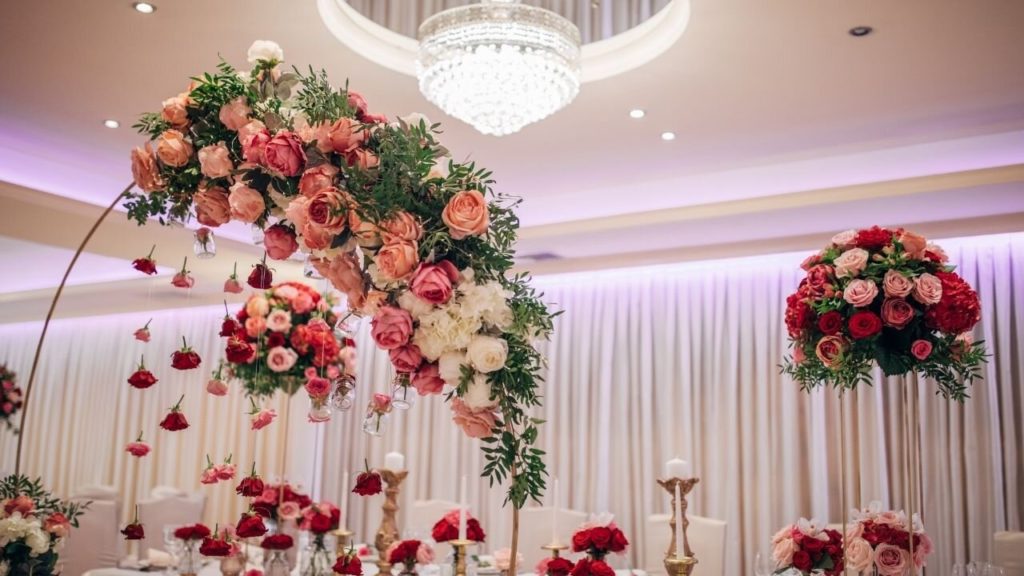 From flower arrangements to The best places for a luminous Indian wedding here are the best five ideas the ideas include: 
1. The best Venues for Indian Wedding 
The Rich culture of India offers venues that are most royal and preferable even for grand weddings. You might not have forgotten The royal grand Rajasthani wedding of couples Katrina Kaif and Vicky Kaushal Actress Mouni Roy too had a Bengali wedding. 
Here is the list of the most famous venues for Indian weddings:
Suryagarh, Jaisalmer
Rambagh Palace, Jaipur
Jai Mahal Palace, Jaipur
Umaid Bhawan, Jodhpur
The Raviz Kovalam
Falaknuma Palace, Hyderabad
Neemrana Fort, Rajasthan
ITC Grand Goa.
2. Flower arrangement for a fragrant wedding
Flowers can add beauty to everything and a wedding without flowers is just like a sky without stars. Indian wedding decoration can't be complete without flowers. So, here are Flower decoration ideas mentioned:
Mogra – Jasmine flower one can use in their hairs as 'gajra.'
Hibiscus – either can be used in Wedding decoration or a flower in a beautiful bouquet
Periwinkle – traditional Indian wedding decoration flower mainly used as pink or white color
Sunflower – The flower was Best chosen for a Haldi Indian rasam background
Lotus – Besides Wedding decoration, lotus has a spiritual significance. It is used in poojas during weddings.
Rose – Always used Flowers at weddings and perfumes made.
Just adopt these Classical ideas to make Your wedding auspicious and fragrant.
3. Developing invitation templates digitally
You can create your Invitation templates digitally you can Choose copious designs and layouts for Your Invitation Templates. 
Then just Mention the dates and timings of functions accordingly and most creatively. Print your Digital Cards and provide them to your adoring guests.
4. Create a mind-boggling entrance
You might have noticed that the Wedding planners always pay heed to the entry gate by making it more attractive entrance is the most fascinating and foremost site for guests So, you too must pay a special head to decorate the entrance.
The items you can use to beautify the entrance include:
Greenery items
Florals
Candles
Lanterns
Dry Grass
Pampas grass
Cacti fringes, etc.
If these items are used properly, then you can form a beautiful entrance an attractive entrance can become a site of photography for guests. 
5. Other miscellaneous ideas for decoration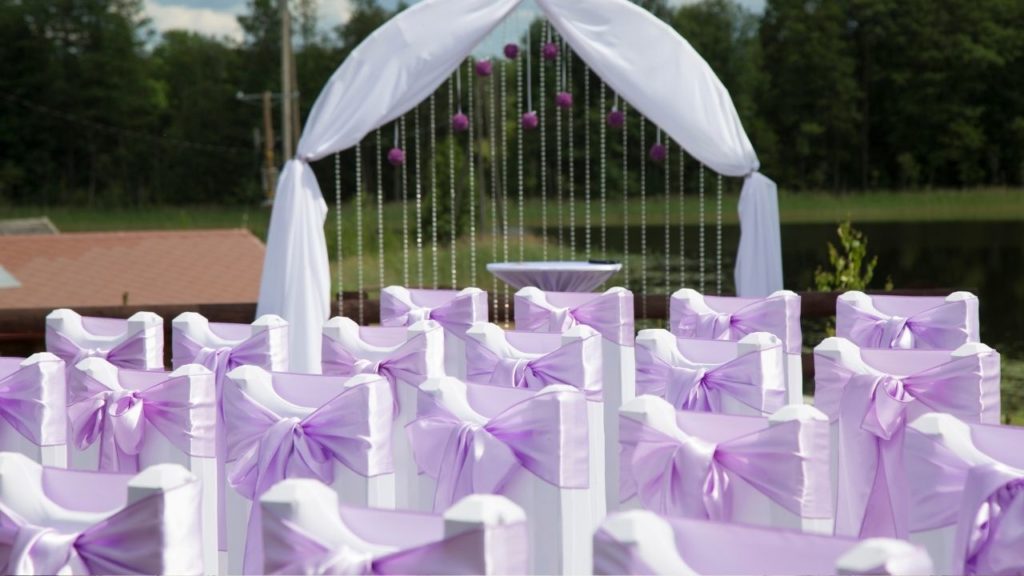 For copious ideas, take a look at these adorable miscellaneous ideas for decoration:
For lighting, use candles and lanterns
Shining dress theme-based matching jewelry
Ornamental bird cages
Patterned fabrics
Indoor decorated trees located in mandap
Conclusion
Hence, these were the five radiant and Simple wedding decorations ideas at home Now what are you waiting for? Just adopt these ideas, execute them in Indian wedding decoration and observe a luminous and Enjoyable wedding.