I am a big fan of small cozy spaces, somehow I feel that a small apartment offers comforts of homes with an array of extras. With apartment rents touching cloud nine, short stay luxury apartments in Mayfair have become hot property for two reasons (specifically for me!), you cut down a lot on the utility bills and rent is comparatively low than a one bedroom apartment.
Well, if you are confused about how to differentiate in two, it is quite simple. Basic one bedroom apartment has a bedroom, a kitchen, a living room and a bathroom. Whereas, a studio apartment is one single big room that features a kitchen and a bathroom. A self-contained unit home studio setup houses everything in single space except bathroom. It is up to you to designate/divide room corners to living area, bedroom and a kitchen.
Now, if you have opted for studio apartment idea there is lots of apartment stuff you would have to consider before making any big investment on the furniture and furnishings. It might seem simple but there are quite good number of details you would have to consider beforehand –
Studio Apartment Furniture – Multifunctional transforming furniture is a great way to go. Small apartment furniture needs to be well planned and should work as additional storage space. One time investment in space saving furniture for small apartments will go long way.
These are some of studio apartment must haves-
Beds for Studio Apartments: Murphy beds are till date the best choice, technology and usage of the same has been improved considerably and range is unlimited. Twin beds, bunk beds, beds that double as sofa and my personal favorite folding ottoman bed are excellent choices for studio apartments. They can be doubled as storage space and seating depending on your requirements and gain you on maximizing floor space.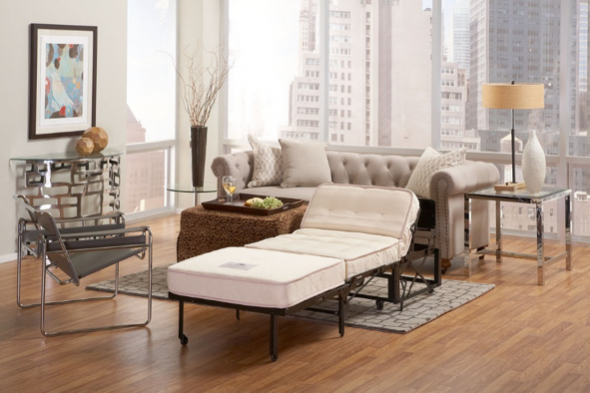 Tables for Studio Apartments: Invest in modern pieces that can be modified as per the need. It is wise to spend little extra on the furniture for apartments which has less floor space, resourcefurniture.com has modular solutions that are easy to convert from a desk, shelf or coffee table to an expansive dining space.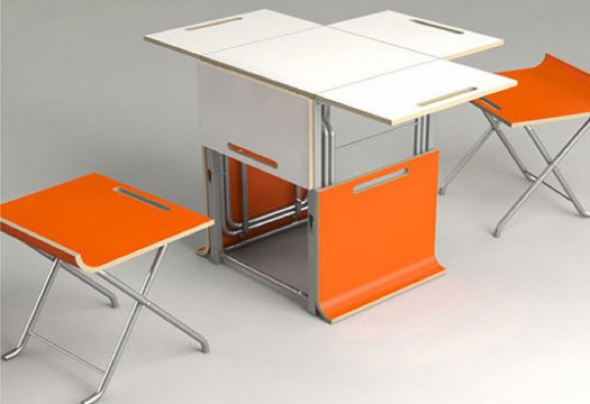 Seating for Studio Apartments: Transforming seating is must, space-saving essentials complement sofa beds and other essential furniture for the studio apartment. Sectional armchairs, bar stools and adjustable lazy boy recliner chairs are some of amazing items to create a relaxing corner in the small apartment. Don't hesitate to ask for customized furniture as most of the furnishings sites will help you to find the right fit. (via: http://vurni.com/multifunctional-furniture-ideas/)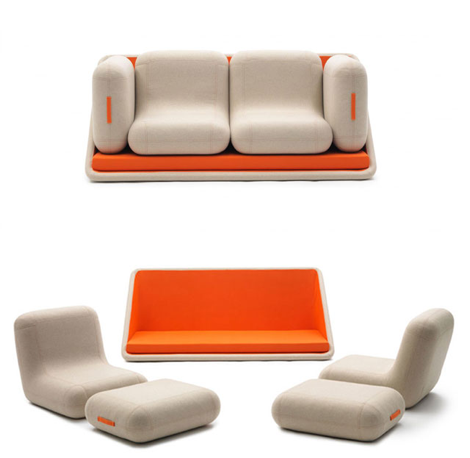 Storage for Studio Apartments: This one is a biggie, no matter how much storage space we have creating a neat and organized small space is seems impossible. But, if you play your card rights and discipline yourself it can happen. Apart from storage under the bed and seating space, use all the vertical space you can. Think over doorways, open shelving, kitchen cabinets with sliding shelves and amazing shelf inserts from IKEA (thank god for Ikea!).
Room Dividers for Studio Apartments: Key rule of studio apartment layout, divide the space in zones that are easily recognizable. Room dividers need not to be space covering wooden stands, think of bookshelves that doubles as divider or choose curtains.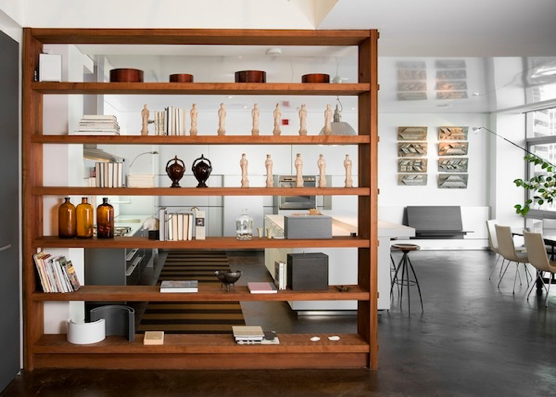 Now, before we move to decorating ideas for studio apartment, let us take a look at these insanely clever things that will save so much space and time:
Collapsible laundry basket from bedbathandbeyond.com, Lightweight and sturdy, this large basket holds about 2 full loads of laundry. Collapses flat for easy storage.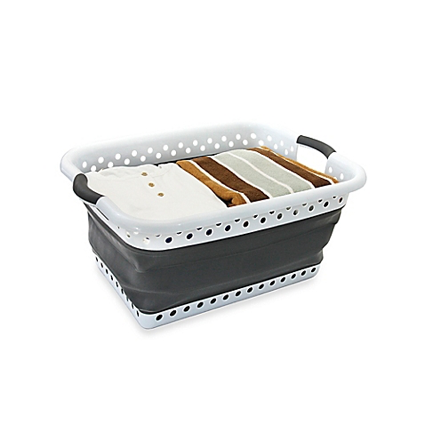 Vertical Wine Holder from wayfair.com is a life saver.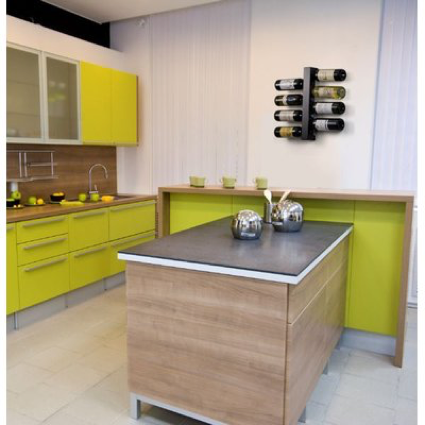 Swivel Cabinet, this one is worth spending money on. Mirror, coat rack, book shelve it is one go solution.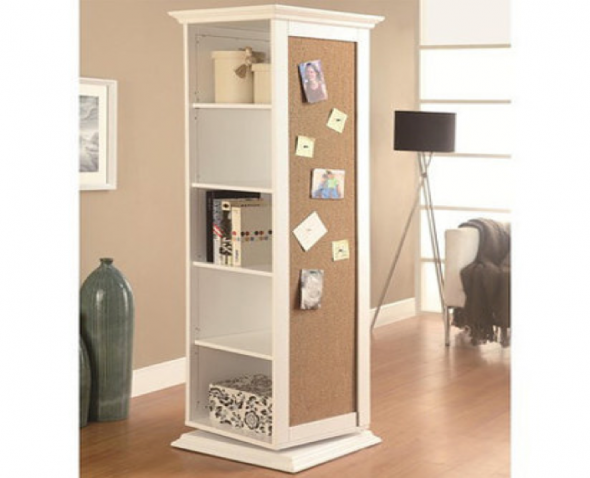 Corner drying rack saves lots of counter space in the kitchen, it is perfect for quick wash n dry and also acts as mini-storage platform.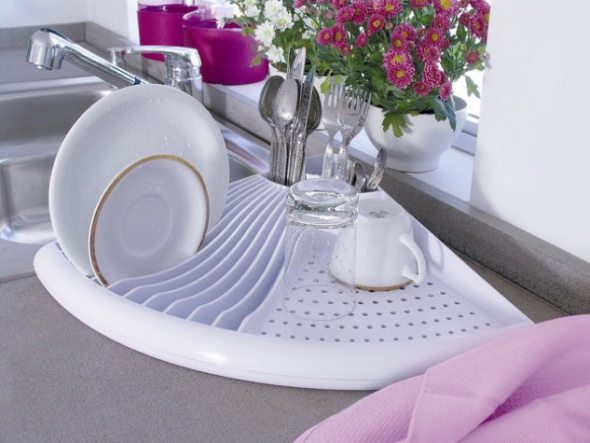 Cabinet Door Wastebasket is perfect for minimalists, let's face it, who wants to keep trash in plain sight.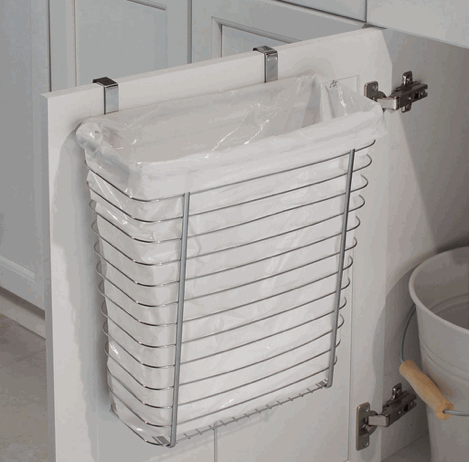 Maytex shower curtain will be the smartest thing to buy, apart from saving space it acts as storage unit for your toiletries and keeps them handy.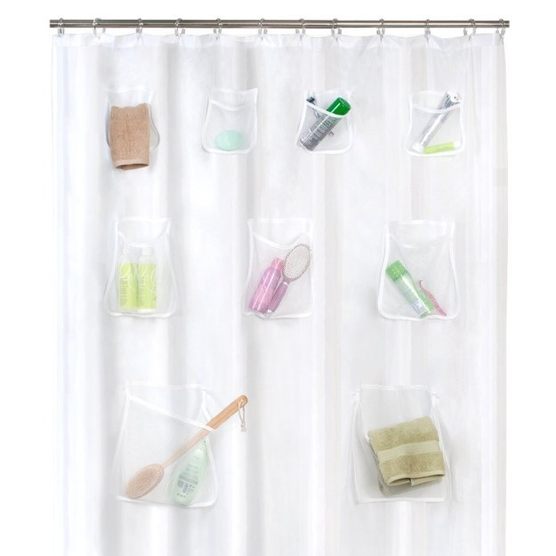 Mirror that doubles as ironing board is a real space saver, this is possibly the smartest of mirrors ever created.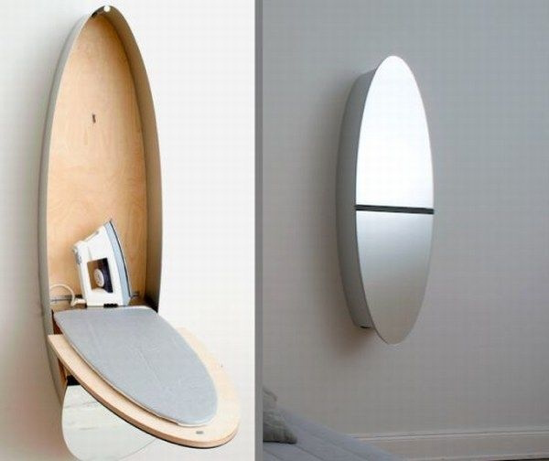 Closet space is the biggest challenge for us girls and I am tired of pulling my dresses, all wrinkled and creased. This rope wrapped hanging cloth rod is DIY and uses vertical space which in fact is a double dose of smart space saving.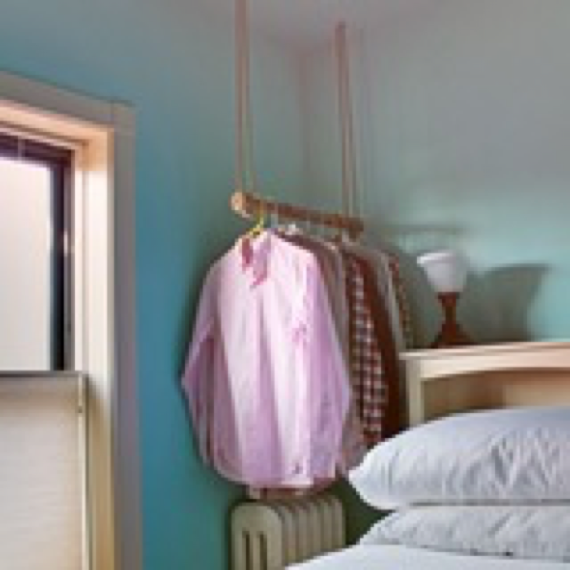 Now, once you are done with basics, it is time to move on to decorating studio apartment, you can't go overboard with anything but right thing at right place is the mantra for a cozy and beautiful studio apartment.
How to decorate a studio apartment? On Budget! (Almost forgot that)
Stick with neutral colors like beige, gray, or brown for furniture, and add color using accent pieces like throw pillows, throw blankets, accent chairs, or pieces of artwork. This way, you can add color without creating a cluttered look. Focus your designing efforts on details and textures rather than on colors.
Make sure you don't obstruct natural light in any way, invest in light material curtains or if budget allows, blinds. Keep them open as much as possible. (www.hgtv.com)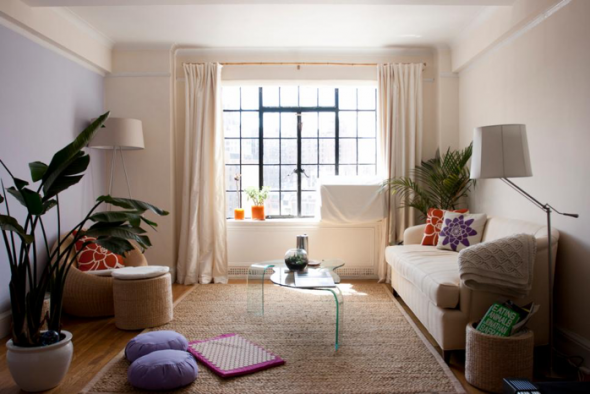 First apartment decoration can be challenge but it is easier than it sounds, mix and match your bedding. Mix prints as well, one large scale, one small pattern and one solid color shade.
Use wall space to display pics, open shelves for storage or display or go dorm style with bulletin board that highlights all you want to. Hooks are your best friends in small spaces, go for magnetic hooks that looks really cute. (via: pinterset)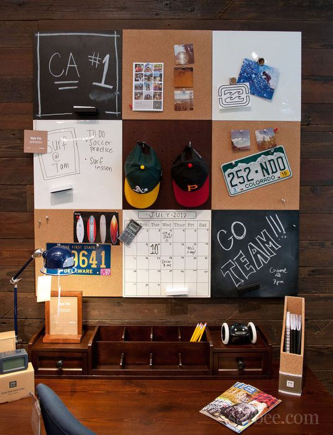 Love vintage, raid yard sales, I personally found best things in my mom's garage (she has an amazing collection of my grandparents giveaways). Vintage suitcases, iron chairs, lamps you will find lots of options.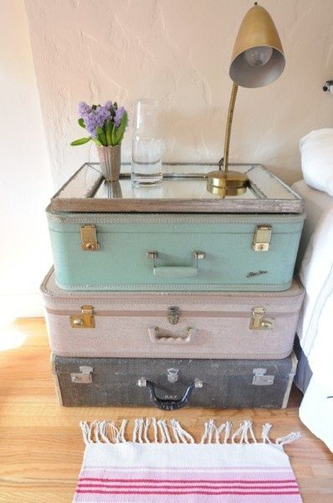 When it comes to lighting, hanging lamps are must have, they come in lots of shapes and sizes and doesn't hover over your precious floor space. (www.zooyer.com)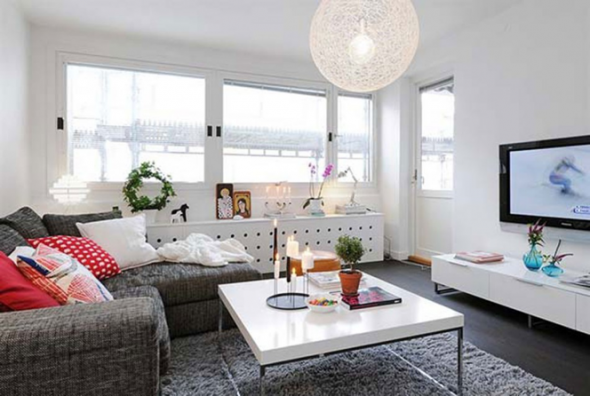 Houseplants are your best friends, windowsill planters are amazing.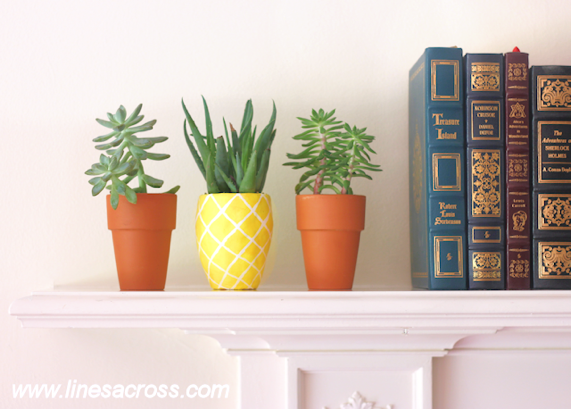 If you are shifting in your first studio apartment, don't be afraid to experiment. I would love to hear your decorating ideas or any clever hack that helped you save time, money and space, I am all ears.