With ever decreasing space and moving frequently fro one city to another it is not easy to create and maintain fully furnished kitchens. I would like to thank all the designers who put a thought into designing compact and affordable kitchens for people like me. Even one square meter is enough to bring a fully functional kitchen and dining area to your apartment. It is not easy enjoy cooking while living in box, but these lovely compact kitchens makes it an easy task.
Small Modular Kitchen
Created by German designers Kristin Laass and Norman Ebelt, the kitchen occupies less space and when closed serves as dining table or work area. Ideal choice for small apartments.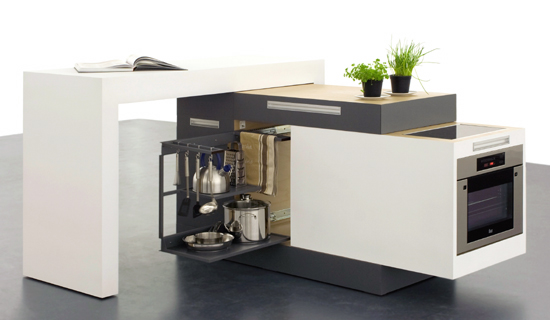 Circle Kitchen
Circular kitchen, rotating a full 180 degree and equipped with everything from kitchen sink to microwave is ideal for small spaces. With all the features of any modern kitchen it gives you reason to save space and show off. Designed and Marketed by Compact Concepts.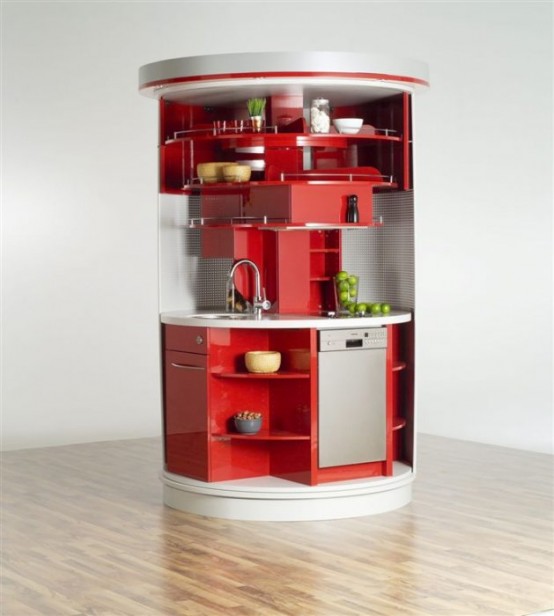 Kitchen Studio
Fendi Casa has designed this stylish and compact Kitchen Studio. All the necessary kitchen appliances are integrated in this sleek design. If you like to indulge in luxury than it should be you first choice.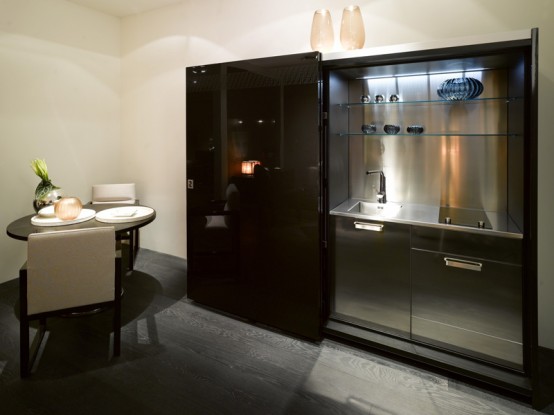 Kleine Kuche
'Kleine Kuche' translated from German means small kitchen. Designed created by Christopher Meyer and Vicky Muller is best for students. This fantastic design integrates all the necessary elements of kitchen into a sleek table. The side silicon panels of the kitchen allow users to hide small items such as bowls and pots and conceal the drainage and sink.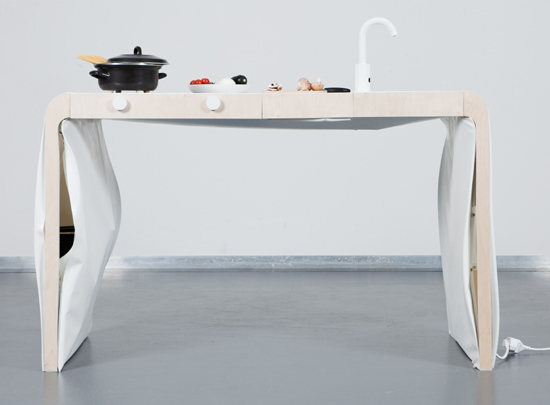 Grandma's Revenge
A fabulous concept kitchen created by Klaus Michel is interpretation of an old kitchen dresser. Two in one it serves as kitchen and dining room in mere space of 4 sq meters. You can cook and serve at same place. When closed, it portrays two dimensional view in room.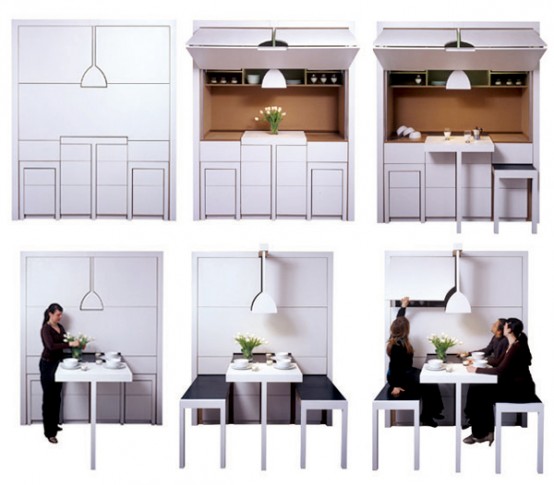 Rubika
Do you want that your kitchen to move and rotates whenever you want, well you have the answer- Rubika. Designed by Italian designer Lodovico Bernardi and developed with Eusebi furniture. You can push and pull different into different forms and flips out to become a dining table. Only thing you need to understand is to check for sink and stove connections.
Kitchoo
Compact Kitchens from French Company Kitchoo incorporates an integrated fridge-freezer, an induction hob, telescopic mixer tap, dishwasher, microwave oven, recycling bin and cutlery rack. You can get little variations depending on the model. In my view these designs are best use of your money and space and keeps style quotient up.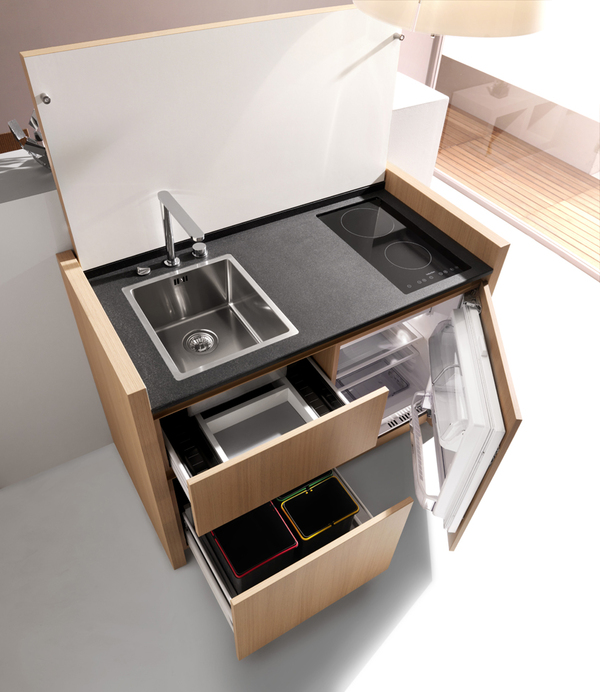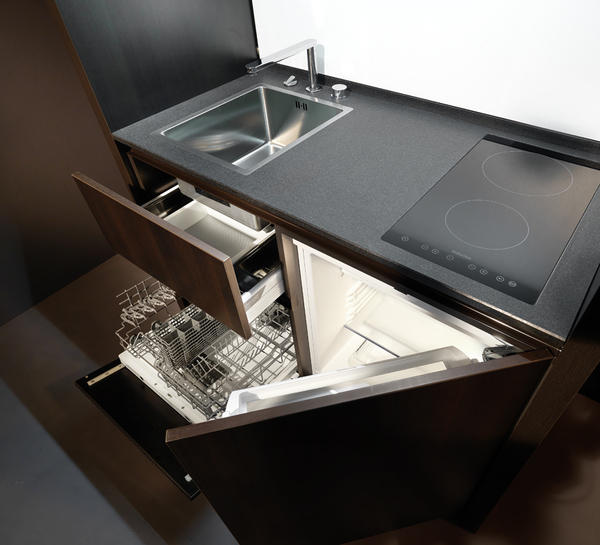 Lets Cook Impressive!!