Creating space in a studio apartment can be a hectic task. Hardest thing is to figure out the right layout. With less space every piece of furniture has to be chosen with lot of care and can be used for more than purpose. You need to follow one golden rule- Don't buy furniture for which you don't have any space. These flexible studio apartments designs will inspire you to live luxurious even in small space.
Blue and White Theme
Ample Light and dark color partition makes it fabulous design. If you work from home than one side of the partition can be used as work station and the other is comfy bedroom. Pots on the windowsill gives touch of nature inside the apartment.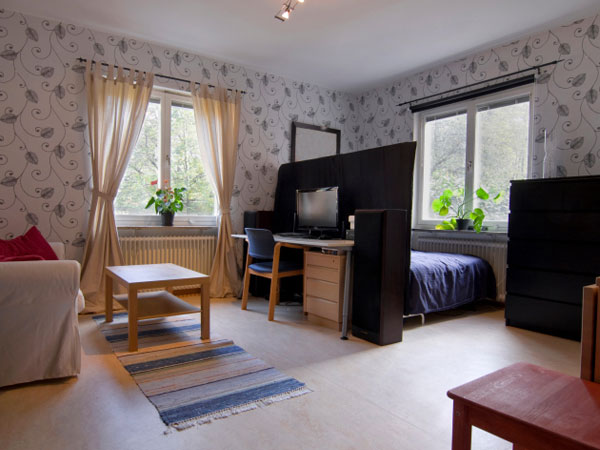 Bright Color Theme
To make any space lively use bright color combination just like these apartments. As there are no walls dividing the space, use different color themes for different spaces. As done in this design living area is painted in bright orange, kitchen in white and bed area in deep grey shades.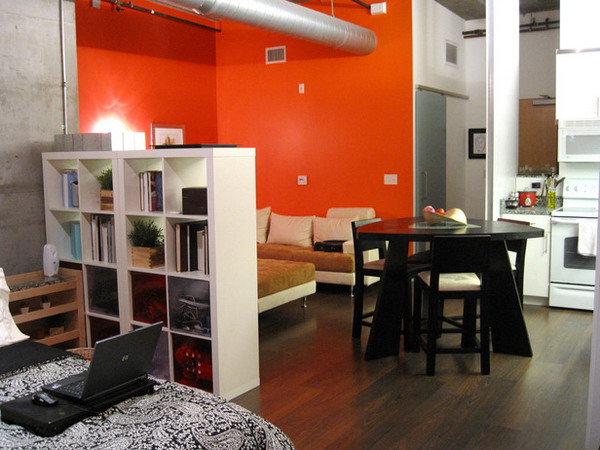 Mobile Cube Bed
Change is good! And its good to change feel and look of the apartment once in a while. This Mobile Cube Bed gives ample of reason to change the complete setup once in a while. Also, this design makes sure you have all the privacy you need. Design: IKEA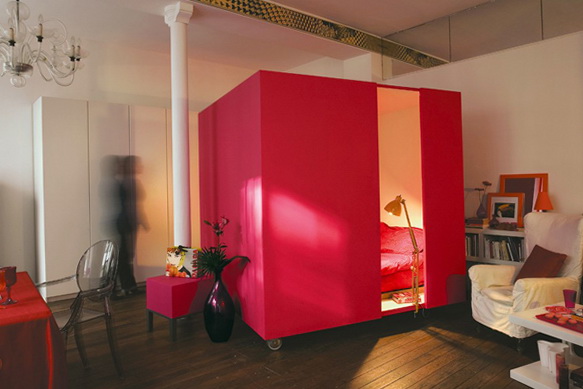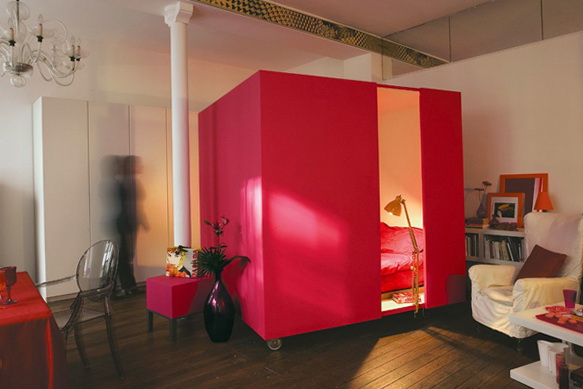 Curtain Partition
This sleek and most common design is best if you believe in simple furnishings. Matching curtain will do the partition trick and is easy to maintain. Small kitchen cabinet in kitchen room gives ample reason to enjoy telly while working in kitchen.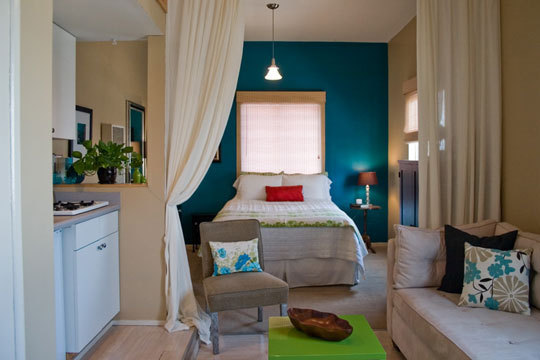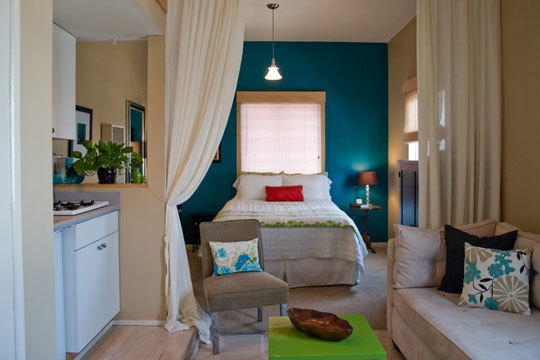 White Interior Apartment
White Interiors combined with lot of natural light work out good for artists. This elegant studio apartment does not have different spaces or partitions but certainly intrigues your interest living in small space. Minimum furniture and sleek lamp make it my favorite option.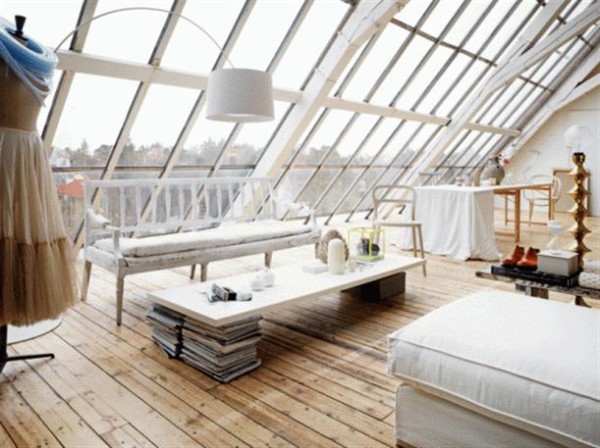 Long Studio Apartment
Optimum use of long space, living area and bedroom are combined with work space and kitchen has been separated with small wooden cabinet. Not much of change options, but this design works out to be suitable bachelor pad.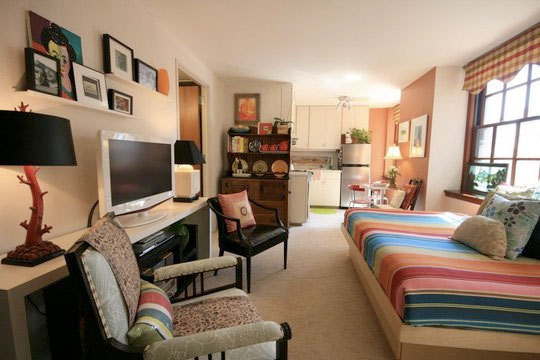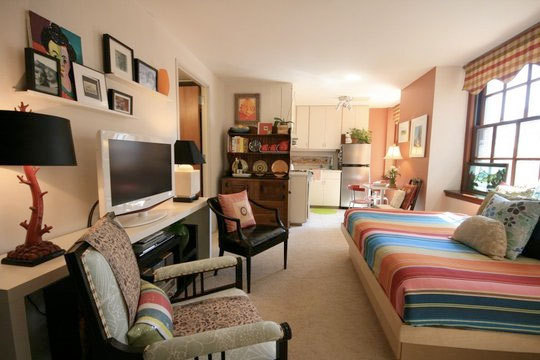 Other than color themes and partitions, make sure you keep ample space for storage and lighting which makes small space look bigger.