With every season change we love to see some change in the home decor, one of the easiest ways to get the desired change is living room colors. You can chose to change the complete living room or just a wall for a dramatic change. If you find living room colors to be suitable for the moment, play with the accessories or wall designs which may put a new life in the living room.
Tobi Fairley Designs
Sophisticated yet playful designs by Tobi Fairley. The wall colors are subtle and light but she did made lot of difference by using sunburst mirrors and by incorporating stripes, graphics and botanical.  Many more stunning themes you can check out here.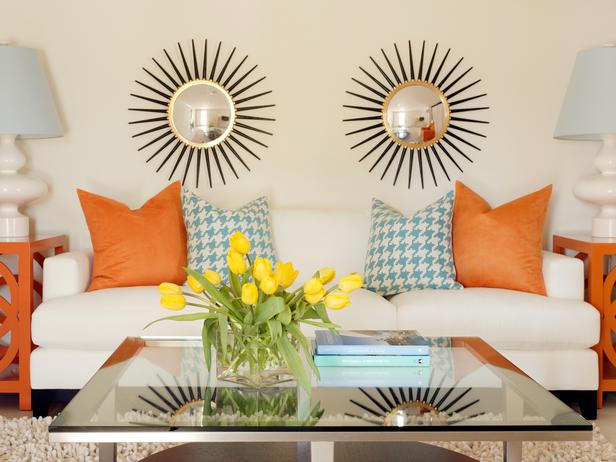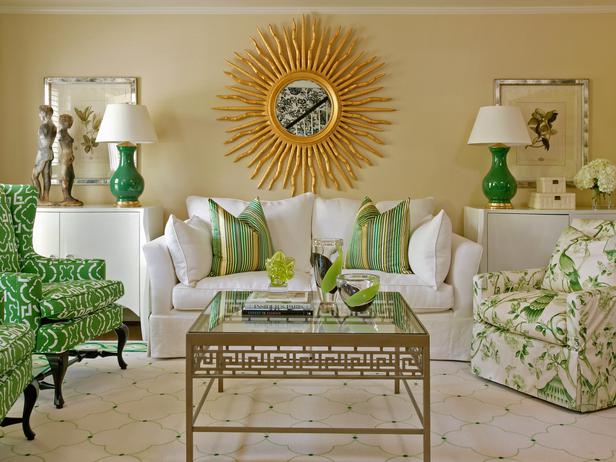 Stacy Gracia Design
Best part about wallpapers, you can change them whenever you feel like. Available in different colors and patterns, Stacy Gracia has designed a perfect contemporary living room. Check out more themes by Stacy Gracia here.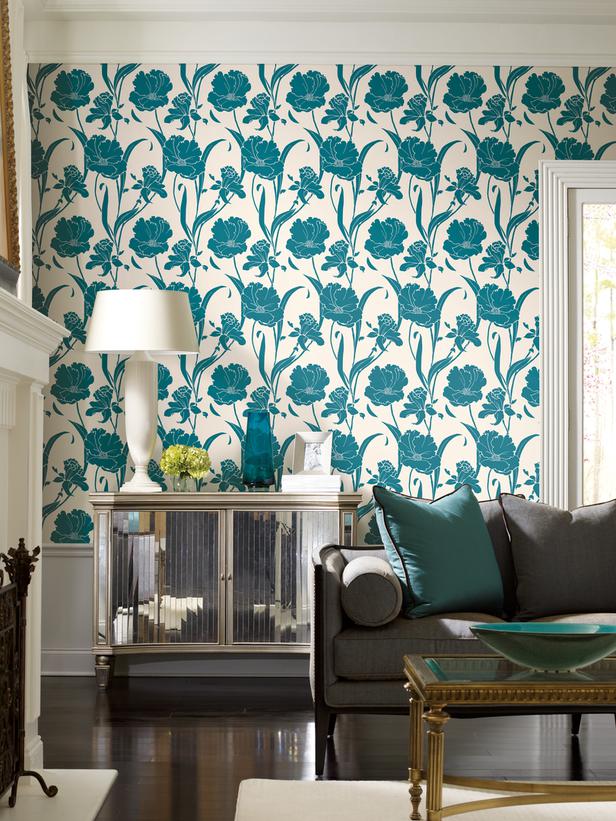 Sunshine Theme
Black and white is perfect theme for any living room, then why not make it more lively. You can use bright colors such as yellow, red or orange shades. Also the lights which enhance the surroundings. Check out more designs by designer Joseph A. Berkowitz.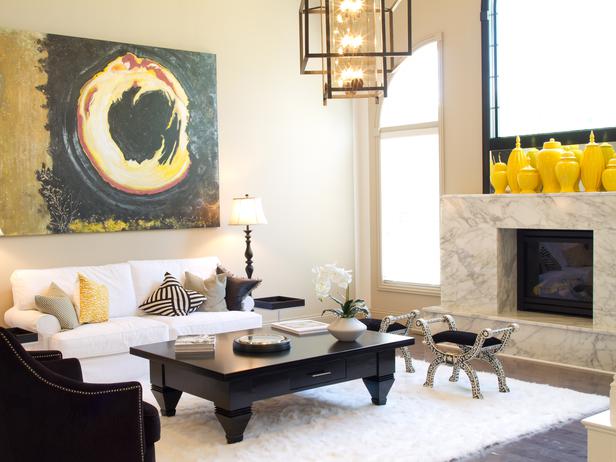 Blue Ocean Theme
Balance is one of the keys to make any living room look lively. This deep indigo wall color combined with white floral pattern provides the perfect backdrop. To make it feminine you can add the furniture with floral prints. Check out more designs by Fiona Douglas.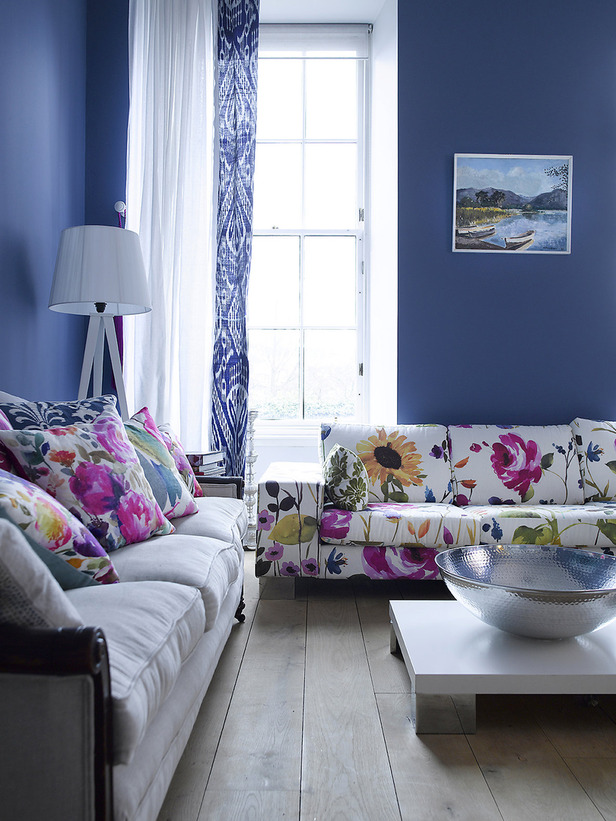 Gray Theme
Gray tone just pairs beautifully with almost every color. Designer Brian P. Flynn has integrated  a sleek white table along with pink streak on the cushions which provides required vibrancy to the room.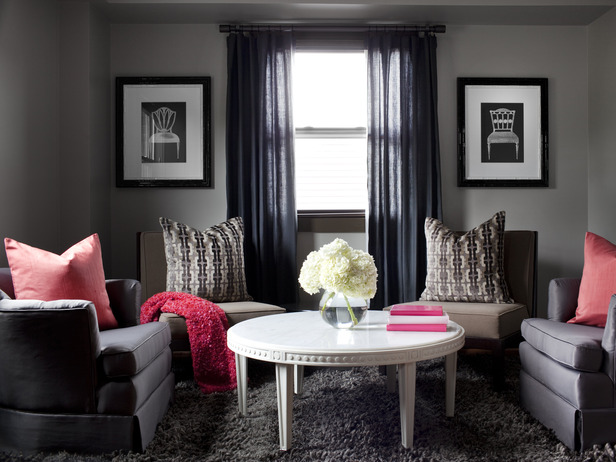 Lets Live Impressive!