Ceiling designs can change the look of your room, with a little effort  you can put a new life to the room.Usually we spend hours looking for the perfect interior color scheme and style.  Why not to make your space more beautiful by painting the ceiling with cool colors and decorating it with wood and moldings.
Wallpapers are a good idea, fits in budget and are easy to change.
Painting is a traditional yet the most elegant idea, if you have light theme for the walls a vibrant ceiling will compliment it.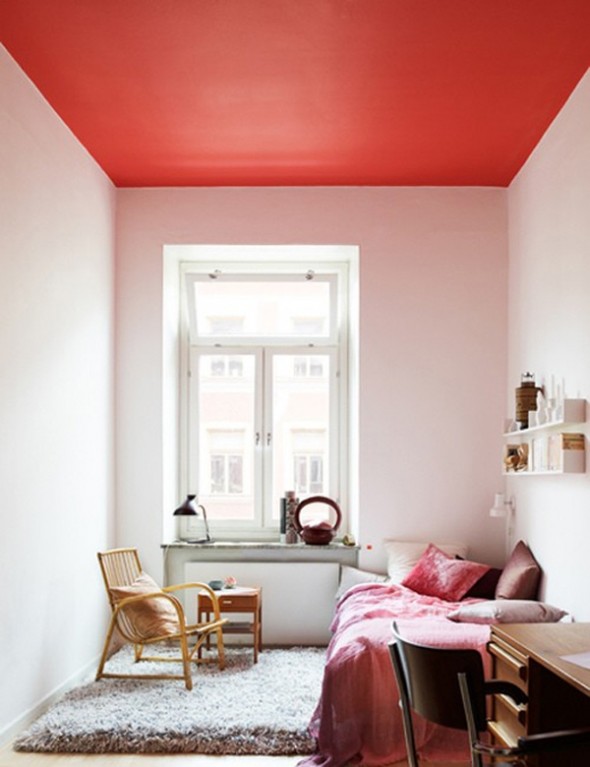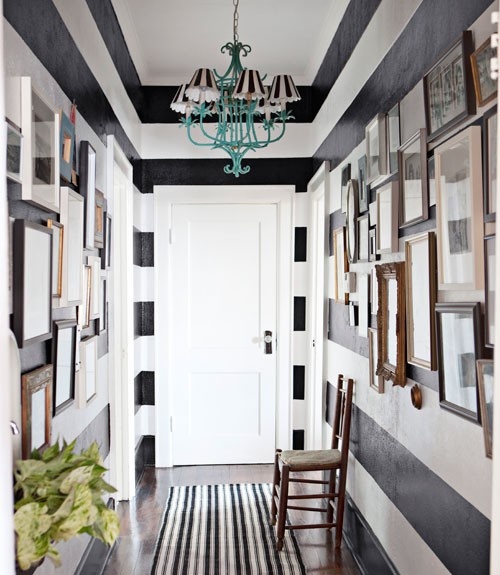 Who said wood only looks good on floors, these wooden ceilings give a comfortable and cozy feel to the room.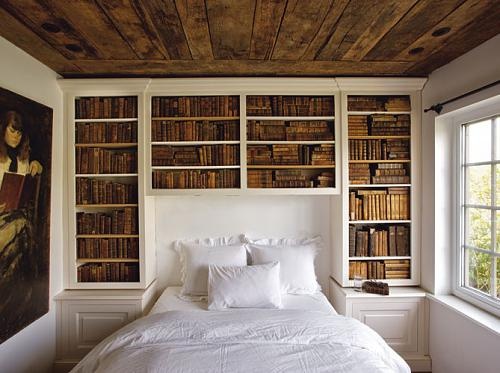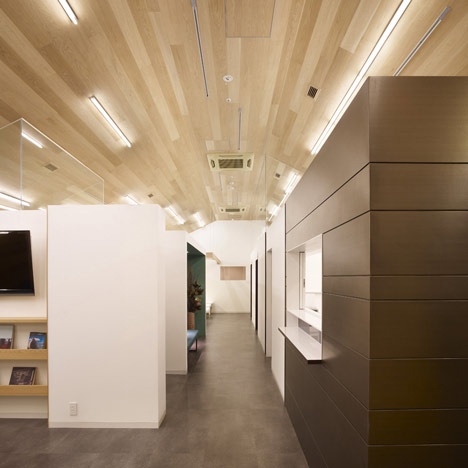 Textured ceilings are little tricky as the trend changes every year, but they are good choice if  put a chandelier in middle.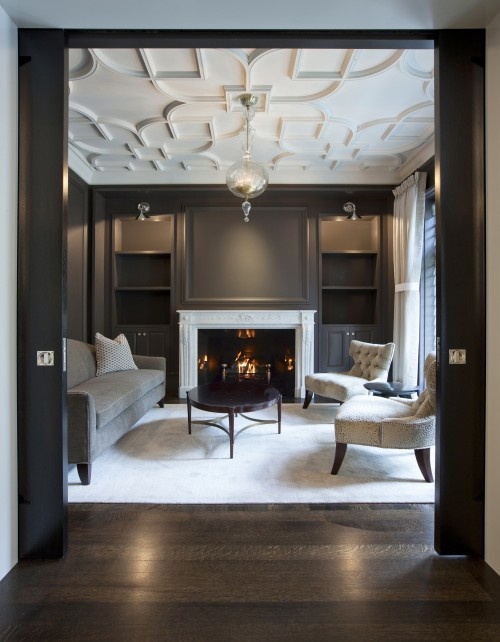 Bright DIY idea to make your ceiling colorful. Link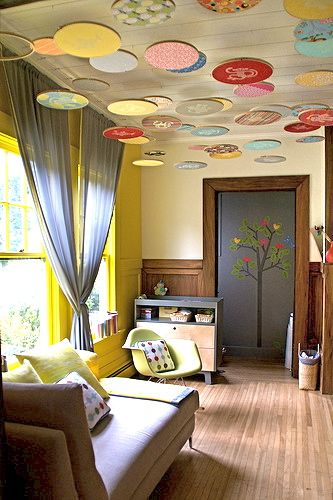 Lets Live Impressive!!