Fresh and colorful flowers are the classic sign of spring and are just about right option to lift everyone's spirits. These bright fresh spring centerpieces fill rooms with life and are easy and inexpensive to make. And I also got some beautiful pink flowers recently from Pinks by Post, so have a look there if you want the best pink flowers in the UK.
Some of the flowers you can choose from are Tulips, Hyacinth, Daffodils, Sweet peas and Poppies. You can add a spark to these centerpieces by using butterfly, sparrow models or glass sphere sets.  Reflect that playful and fresh spirit with these whimsical centerpieces and enjoy lighthearted fun!
This  yellow flower centerpiece  comes with a twist. Its easy to make and along with fresh look it gives fresh lime fragrance to the table. Link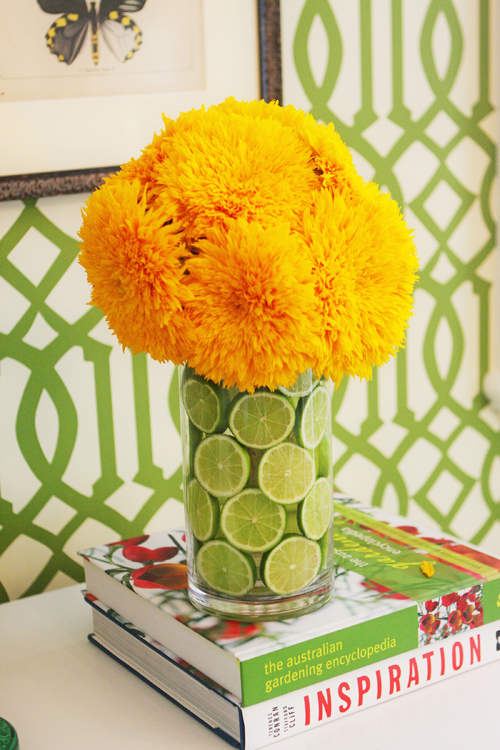 For a touch of elegance, place a glass bobeche (look for these candlestick collars where candles are sold) atop a bud vase and hang crystal lusters. Link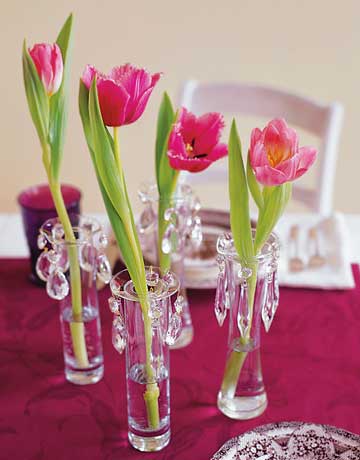 Putting flowers outside the vase instead of inside, and adding contrasting color and shape with the robin's eggs inside the vase gives this project a inverted look. Link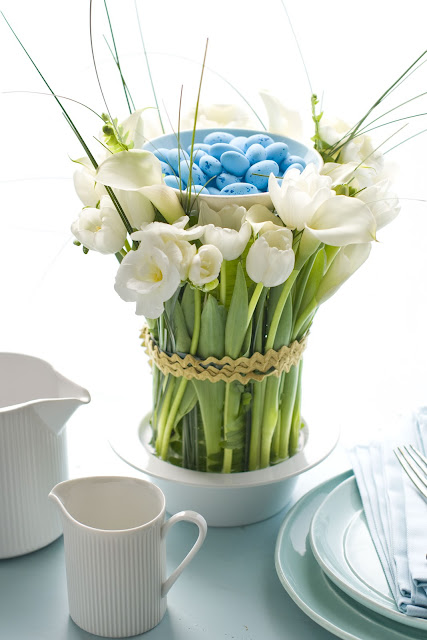 You don't have to spend a fortune buying pre-made centerpieces for your home, a single bud placed in  moss green bottles can be artistic enough to give a desired look at the table.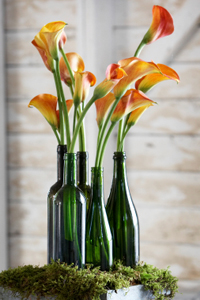 Welcome your spring intentions with an energetic resurrection, clear old stagnant energy. According to feng shui feeding the birds bring good news, then y not use these cute creatures as a part of your centerpiece. Link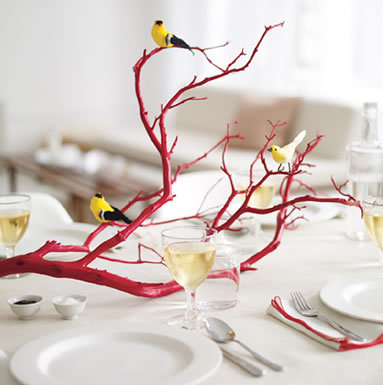 Some DIY ideas to make  colorful centerpieces with day to day use things. Link
Create this whimsical centerpiece, cluster pink peonies and tulips, red roses, and chartreuse verbena in an oversize square vase. Wrap striped and polka-dot ribbons around the vase and hot-glue in place.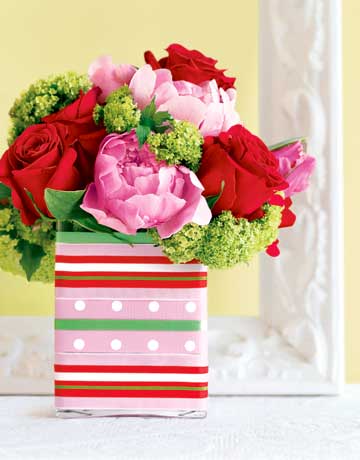 Clip family photos to dress up a glass vase. Glue images to a solid sheet of paper and attach to the vase with colorful clothespins.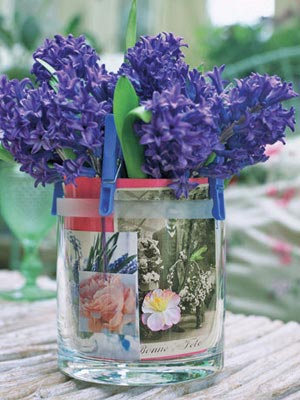 For a casual brunch outdoors, place simple groupings of flowers into painted coffee and soup cans.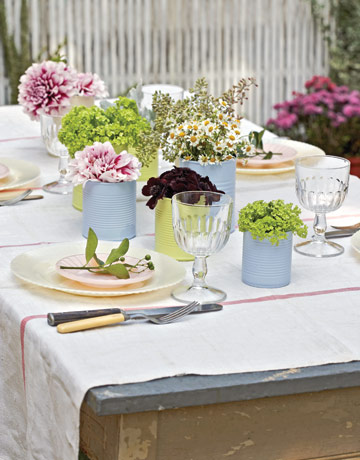 A vintage birdcage makes a novel centerpiece when filled with flowers.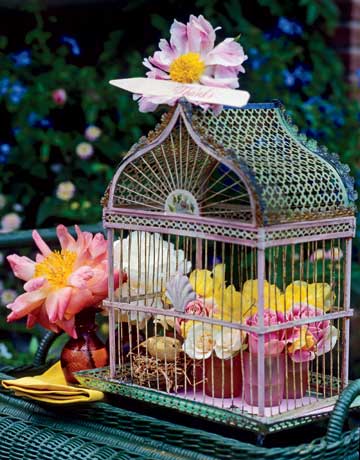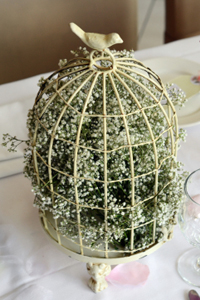 Lets Live Impressive!!!