Are you planning to put unused attic to a good use? Then consider transforming attic into out-of-the way extra bathroom space. Exposed beams and skylights can make this bathroom a cool and relaxing place. This attic bathroom design is a great way to make use of the top floor. You can choose from simple to luxurious designs depending on your budget.
Exposed beams and skylights  transforms bathroom into spacious retreat.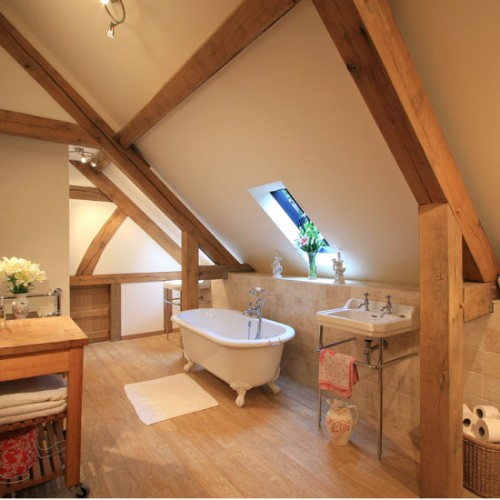 Opt for a walk-in shower to increase the sense of space.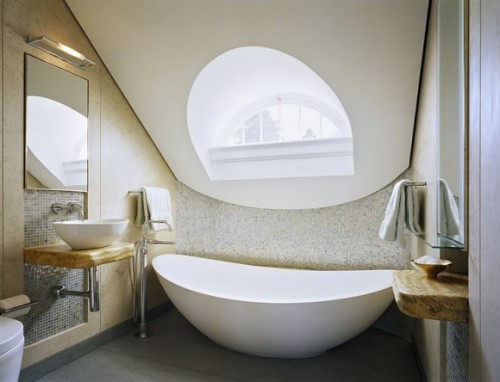 A freestanding bath positioned in the attic can transform the space into a designer space. Add a splash of color to the scheme with an eye-catching bath.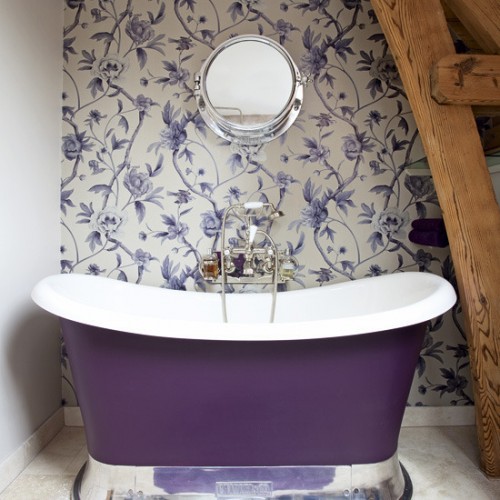 Planning to combine bed & bath in the attic?  Use room dividers to create a separate look for the  bath.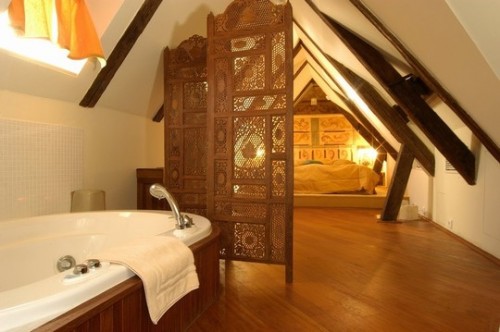 You can use the space under the basin to store towels and install a heated towel rack for added comfort.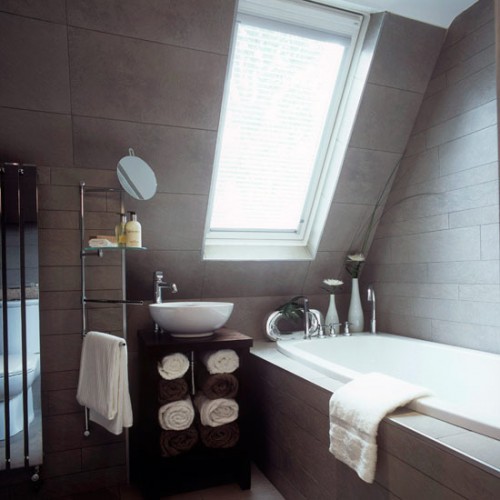 Add a splash of colors on the wall & floor to add a feminine touch to the overall look of the bathroom.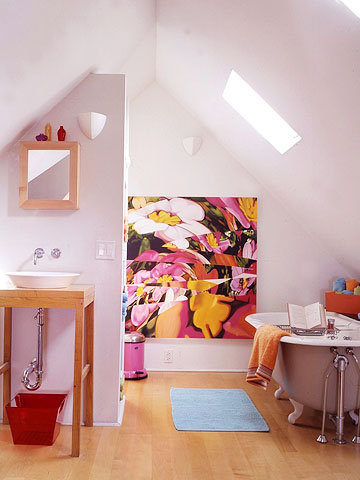 A delicate color scheme helps soften the angular lines of the room, you can also combine the bath area with sitting  space to enjoy a light reading or some.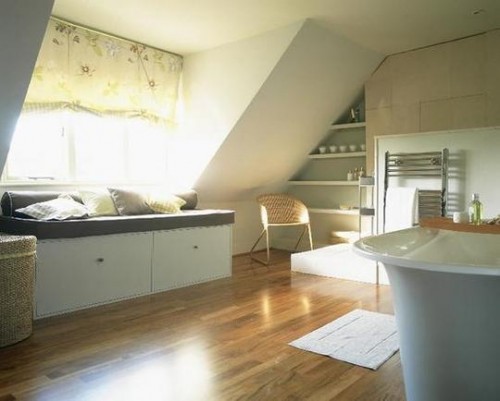 By keeping the walls white, you can afford to make a statement with the color flooring. Keep things simple with a  fresh white accessories.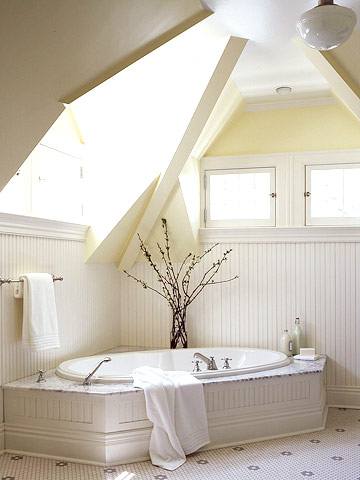 Lets Live Impressive!