Hidden furniture helps to save the space and change the look of the room whenever required. Designers has created furniture which can be use for multi-purpose, you can choose to hide it lower or upper level as it suits your room design. You can use curtains or room dividers to keep it simple and cozy. Here are 10 best ideas for hidden beds to give your bedroom an unexpected charm.
Bed in a closet, give your room a cozy space to sleep in, just open the door and slip to enjoy in a quiet corner. You don't have to invest a lot to make this cozy adjustment to your room. Pic Courtesy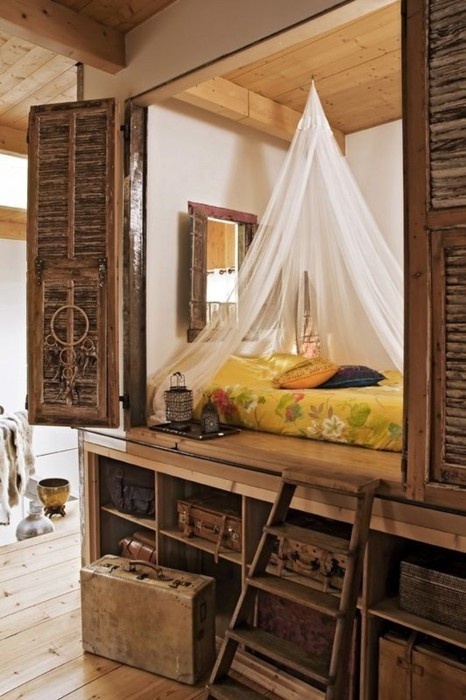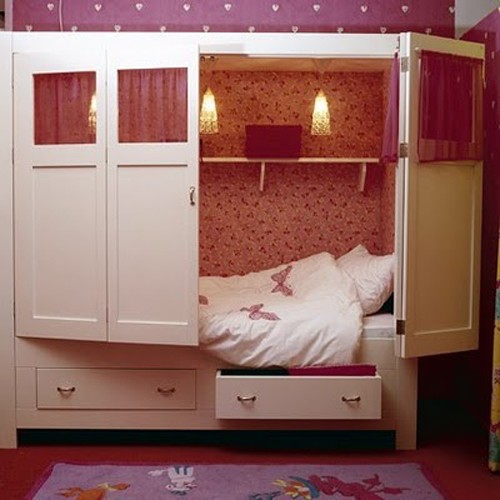 Give the space a feminine touch with curtains, you can choose from light to thick fabric or colors which suit your room interiors. You can use the space below for storage as well. Pic Courtesy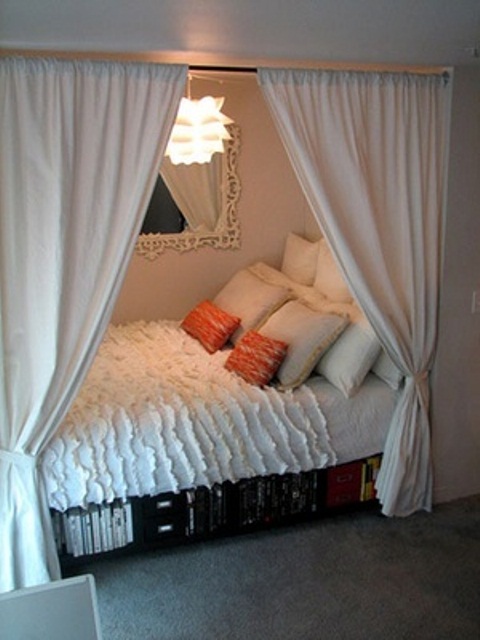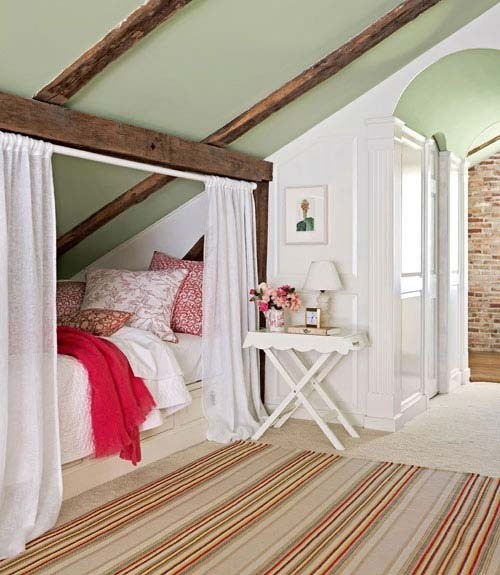 Murphy beds were a revolution, but with time the designs and style changed. These can be easily arranged in upper or lower level to give a unexpected factor to the room. Pic Courtesy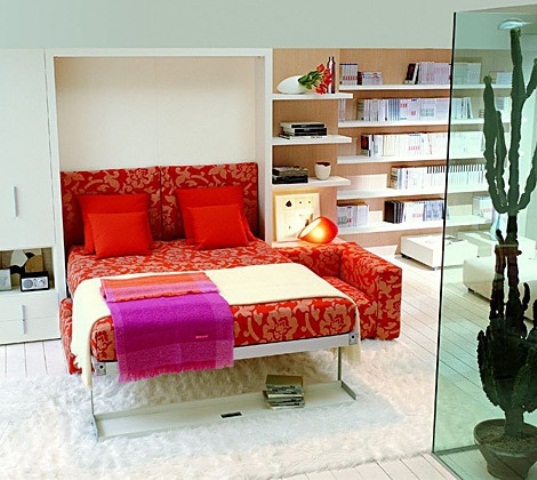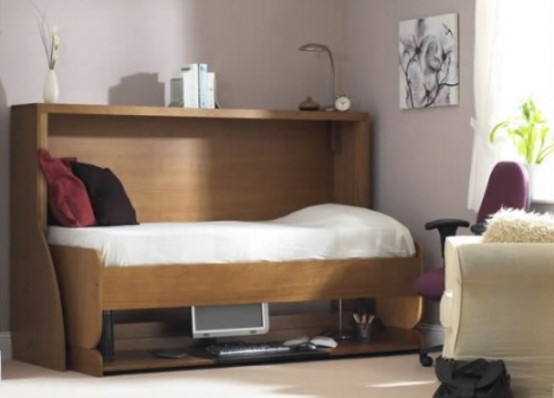 Small spaces are not only the reason to own one of these beds and they don't have to be boring, elegant sofa which combined becomes a round luxury bed. Pic Courtesy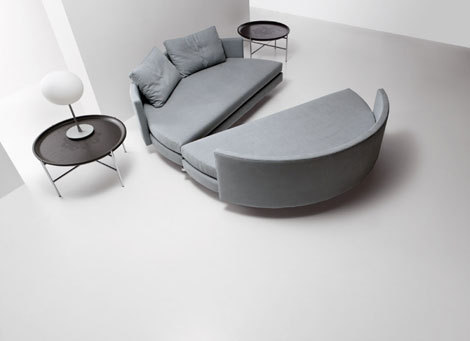 This one looks like a round bookshelf but what turned will give you a cozy bed to relax. Perfect for kids room or if you are a book lover and like to keep a collection. Pic Courtesy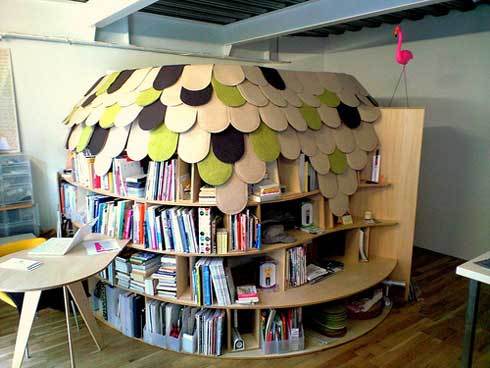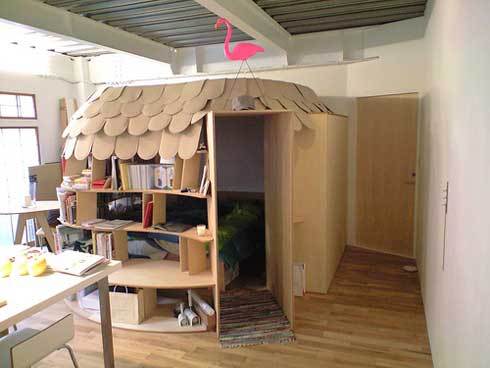 Easily convert this vinyl black ottoman to a twin-size bed in seconds, perfect for guests. Pic Courtesy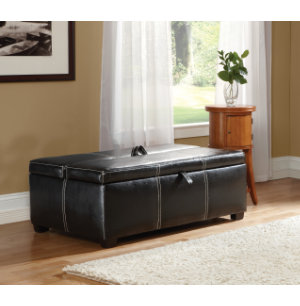 Lets Live Impressive!!