Fabulous industrial room designs, steel finish furniture, wooden floors  and a rustic finish in whole, these shabby chic designs can help you renovate any space easily. Industrial Chic Room Ideas to help you start on a fun project today. For any help on your construction process then you should call in rigging services and for tools or equipments that'll help with your renovation just Go here to buy 316 Stainless Nuts and Bolts, they have fast shipping and good prices.
Modern blue and white living room with exposed brick and concrete walls, lamp and area rug completes the look with sophistication. Pic Courtesy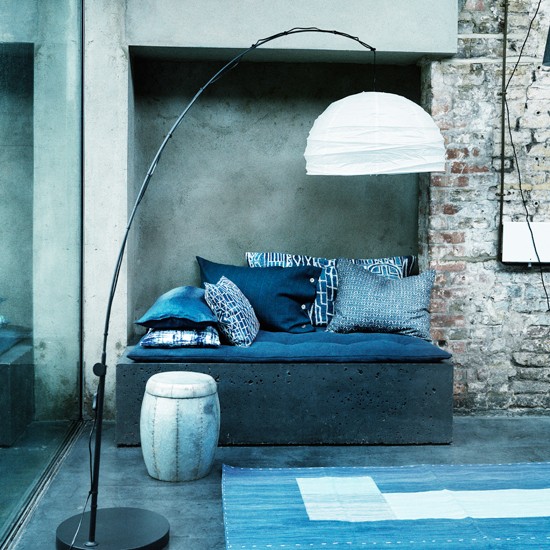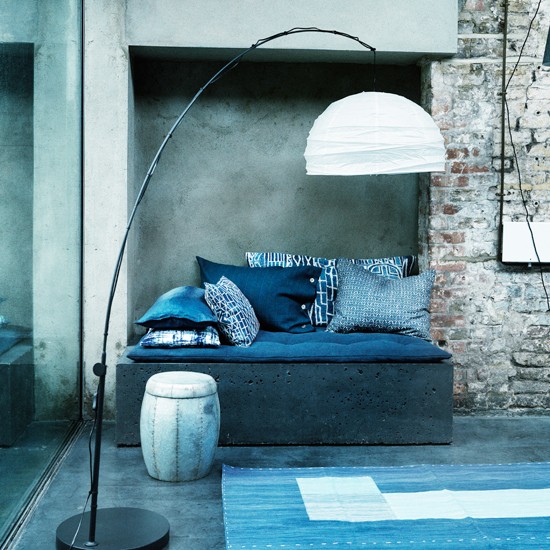 Using natural element color scheme, wheat yellow and leaf green  adds to the stunning architecture. Vintage film lights and metal accents adds to the raw feeling to the open loft. Pic Courtesy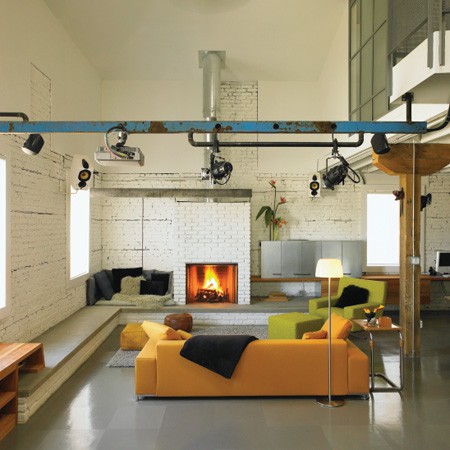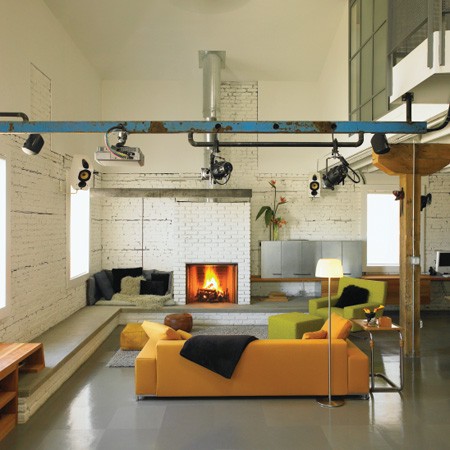 Add pops of color and texture, patterned cushions add warmth and make space inviting. Pic Courtesy 
Cool design with graphite color paint and wooden wine rack give this conservatory an edgy feel. Pic Courtesy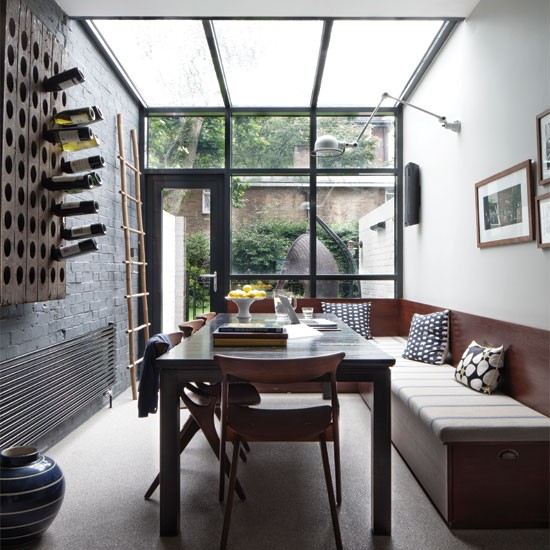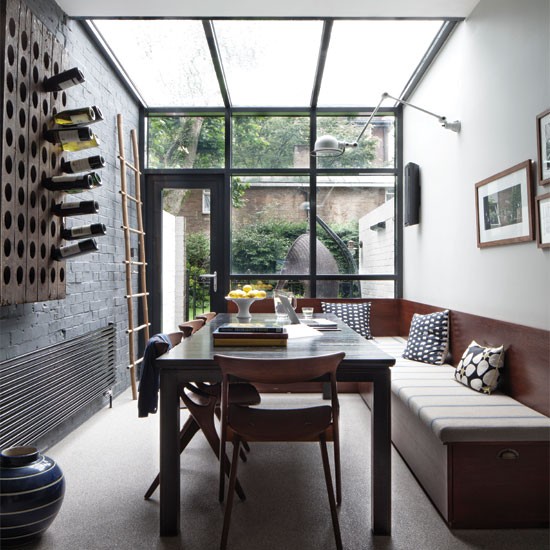 Cleverly designed wallpaper adds a warehouse look to this kitchen, picked objects and wooden furnishings simply add to the setting. Pic Courtesy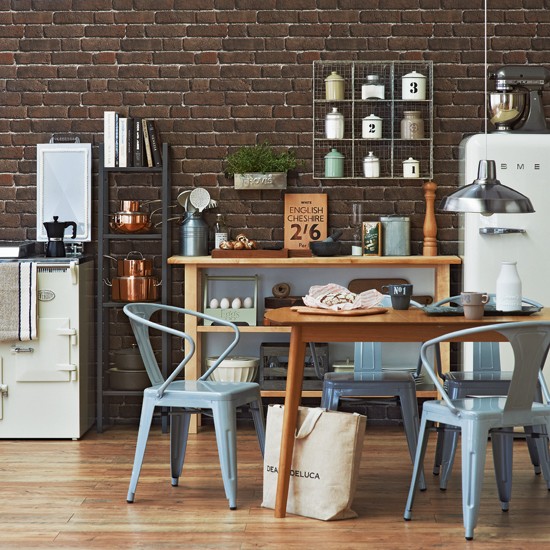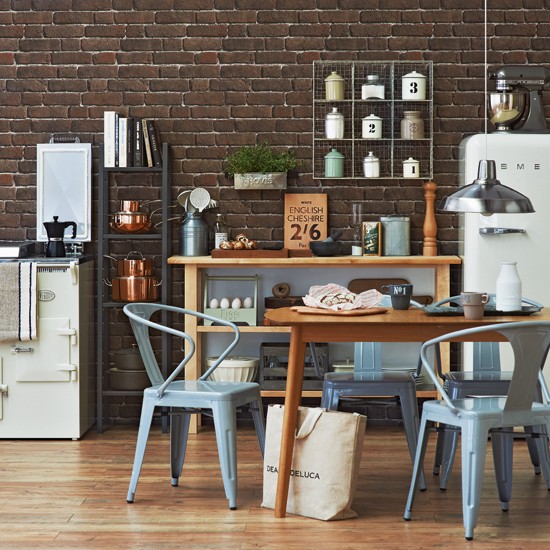 Nothing says Industrial Design more than stainless steel, this kitchen justify the style with steel island and pendant lights and white brick wall completes the picture. Pic Courtesy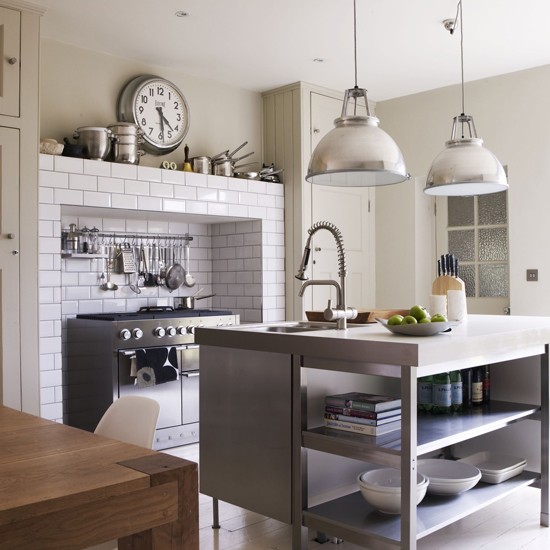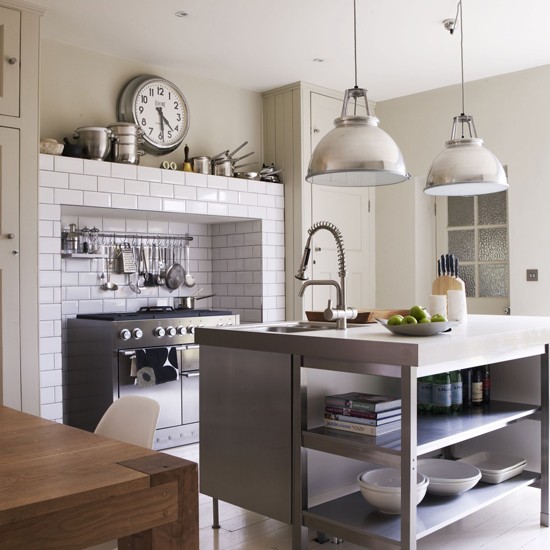 Found objects can work wonder in the industrial designs, just like this staircase and pendant light fixtures made from scrap. Found objects add a vintage feel. Pic Courtesy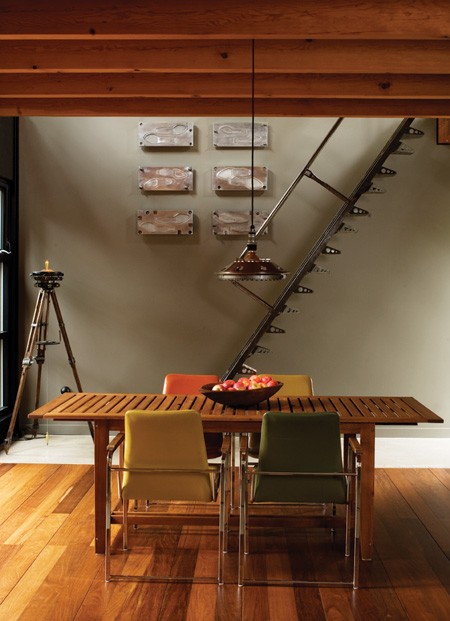 Through Wall Concrete Polishing, a concrete wall can look luxurious and cozy at the same time.  In addition, you can use a Concrete Floor Finish Bonding Agent to have a natural no-slip finish and to make your concrete flooring extremely durable. Moreover, exposed wiring, sculptural lighting and eclectic accessories balance the industrial urban space with personal style. Pic Courtesy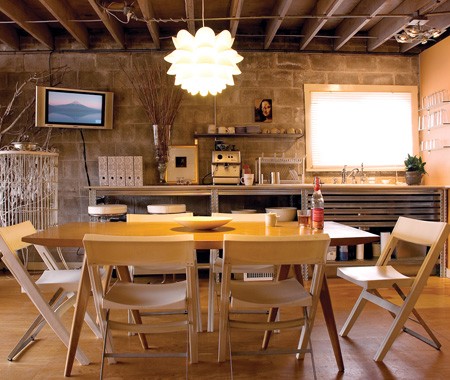 Keep the colors neutral to achieve more out of this design, a modern black chair with glossy finish is perfect accent in matte hardwood flooring room. Pic Courtesy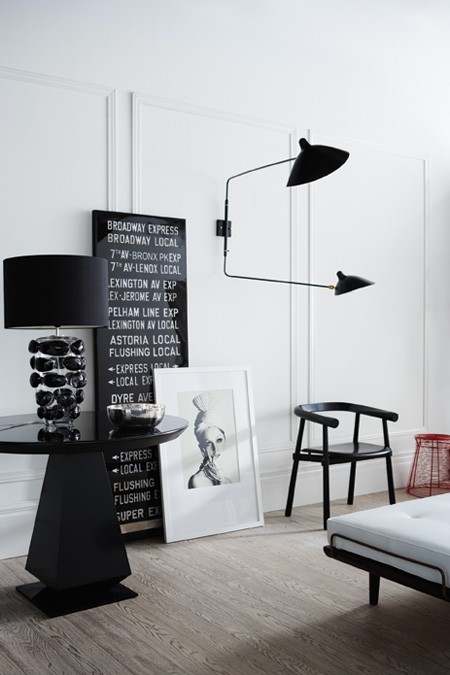 High ceilings and warehouse style windows with cement walls and exposed beams gives a strip-down feel to the bedroom, to balance  designer has put  textured bedding, cozy rug and modern furniture. Pic Courtesy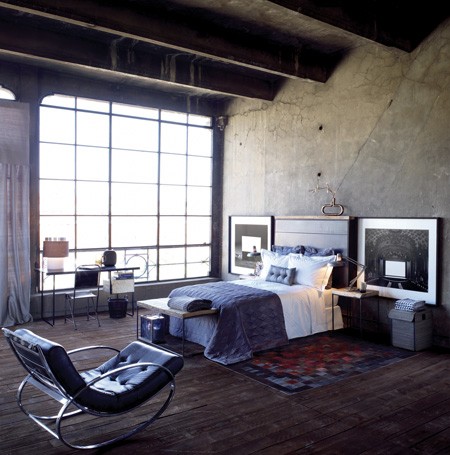 Industrial – chic home office with pops of color, cleverly chosen accessories adds to the home office design. Pic Courtesy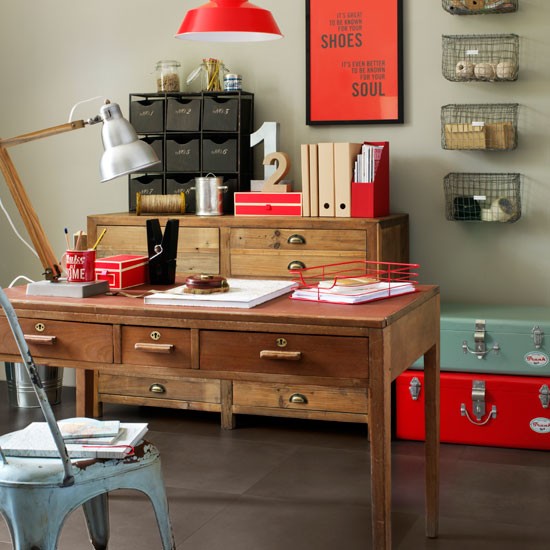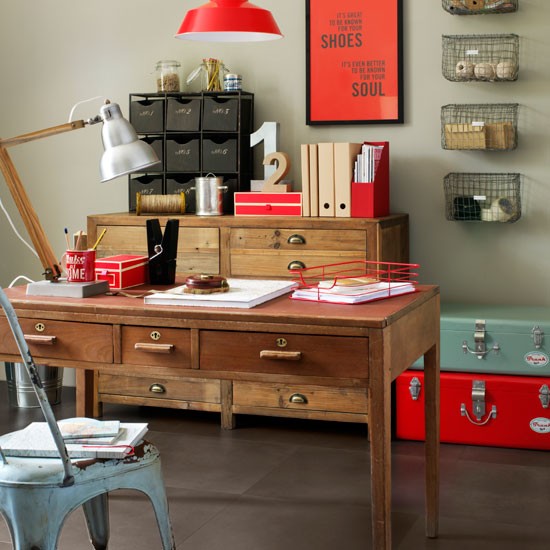 Even gardens can have an industrial- chic design makeover, planter painted in granite shade and old crate will do the trick. Pic Courtesy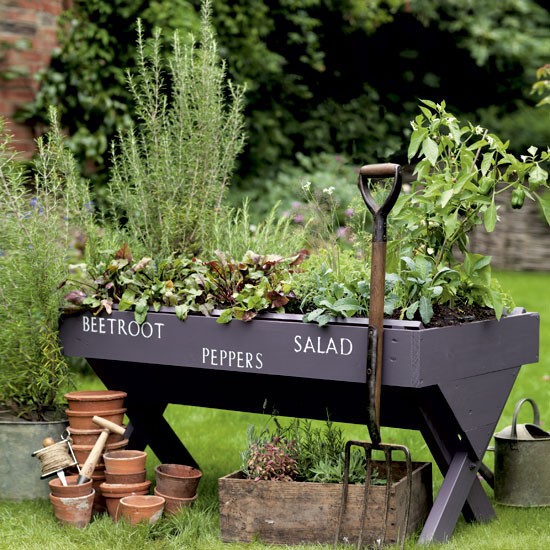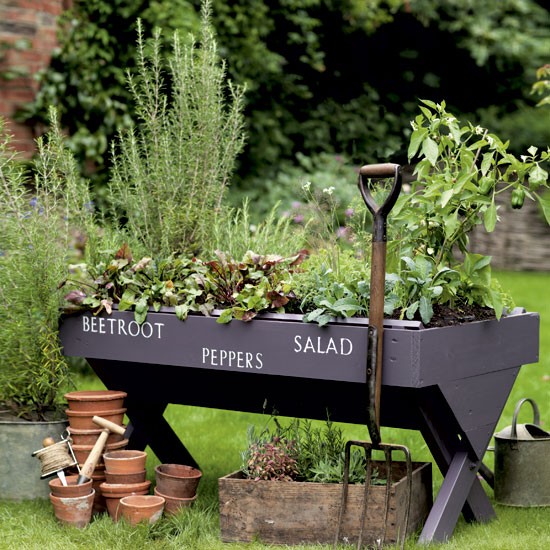 Lets Live Impressive!!