Living room has its own importance for a family and if space is constraint you can convert a empty boring corner into a living area, seating for living room plays an important role in overall decor theme. Using sofa set and chair-table is a traditional way and sometime gets boring (in-spite of the variety available in market), bring more variety into your seating for living room by adding ottomans, throw pillows and a mix of furnishings. These brilliant seating for living room ideas from HGTV will help you rearrange living area creatively in simple steps. Add  plenty of comfortable seating in living room and enjoy sharing stories with your loved ones in style.
Bubble Chair may not be the most mobile seating option but certainly adds to the creativity in living room decor. Add a burst of color and artistic furniture which takes very less space and can be used to create a relaxing living area/corner.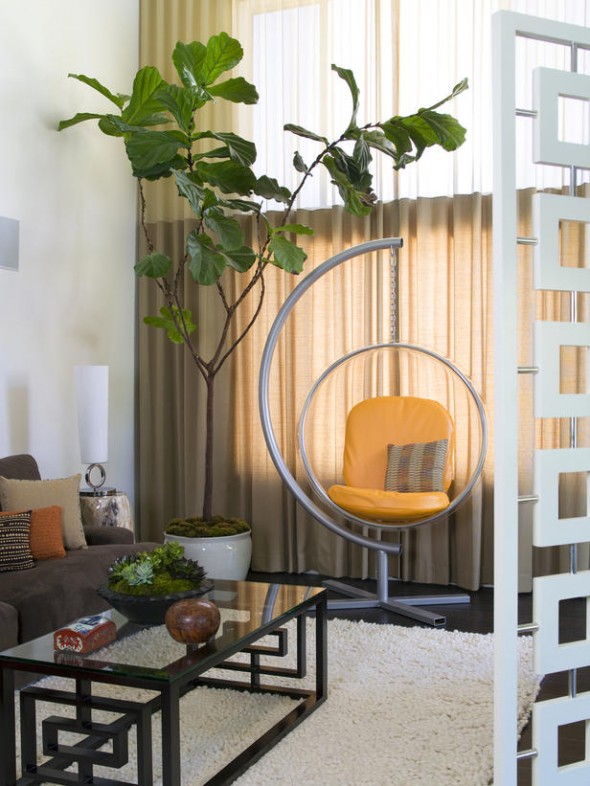 Perfect for open and inviting living room design, this modern backless day bed is space saver and functional. It can be used as a bed or a sofa as per your need.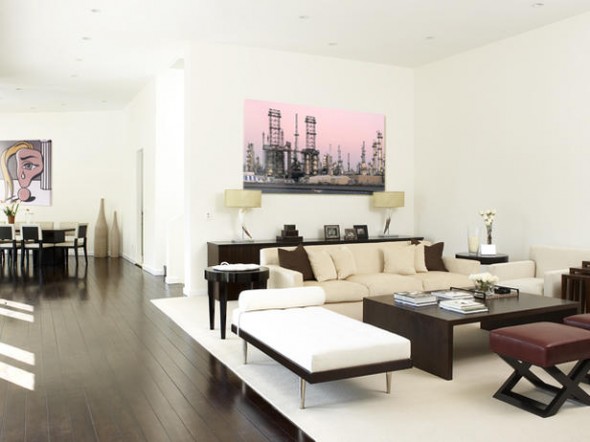 These giant, realistic stones are actually plush cushions that work as additional living room seating. Playful and comfortable addition to the living room.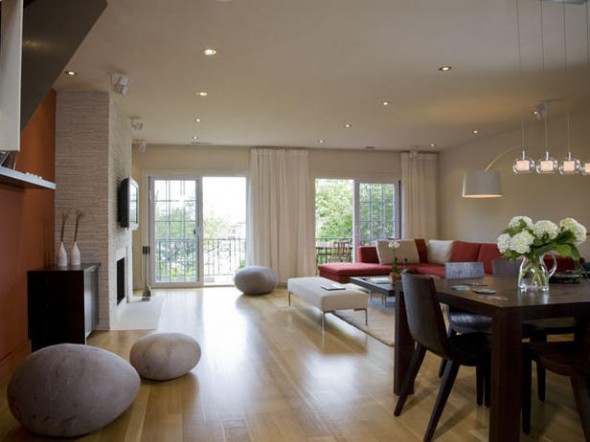 Floor cushions are perfect solution – you can stack them up, push them under table and can move them with ease. They are one of the most functional accessory when throwing a party, invite as many people to your small apartment and they'll have a stylish seating arrangement for them.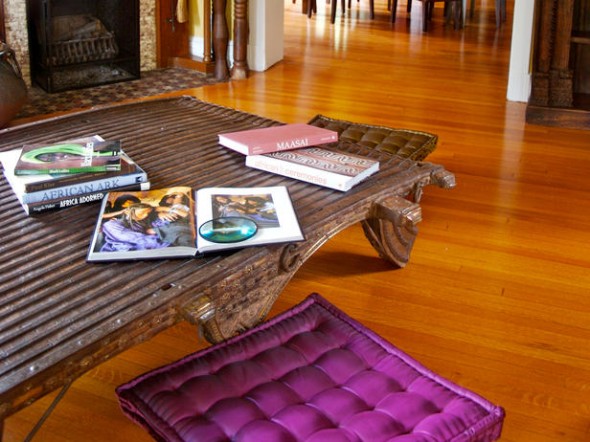 Functional usually considered not stylish, but these beautiful ottoman tucked under the console table add to the style, save space and are handy when needed. Choose from eclectic color pattern to make them serve as stylish accessories.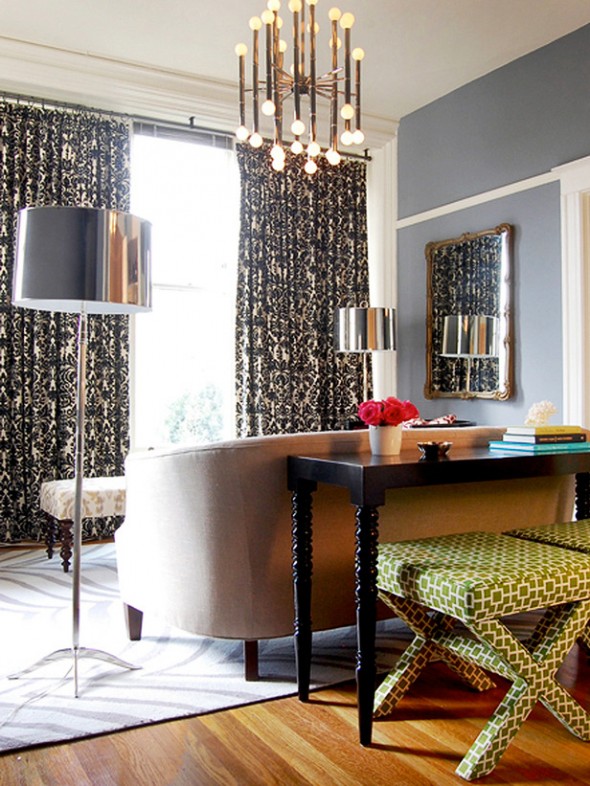 Choose from small seating options which can be moved with ease, used for multipurpose and create the perfect arrangement for any situation. This animal print white ceramic stool can be sued as center table, side table and seating as well.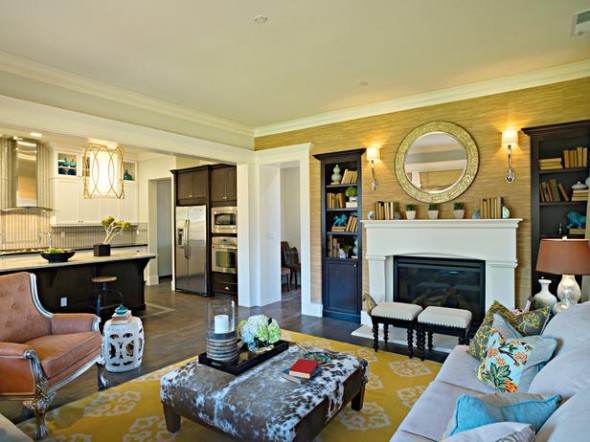 Add some oversized throw pillows for floor lounging, they give casual appeal and cozy seating around the coffee table.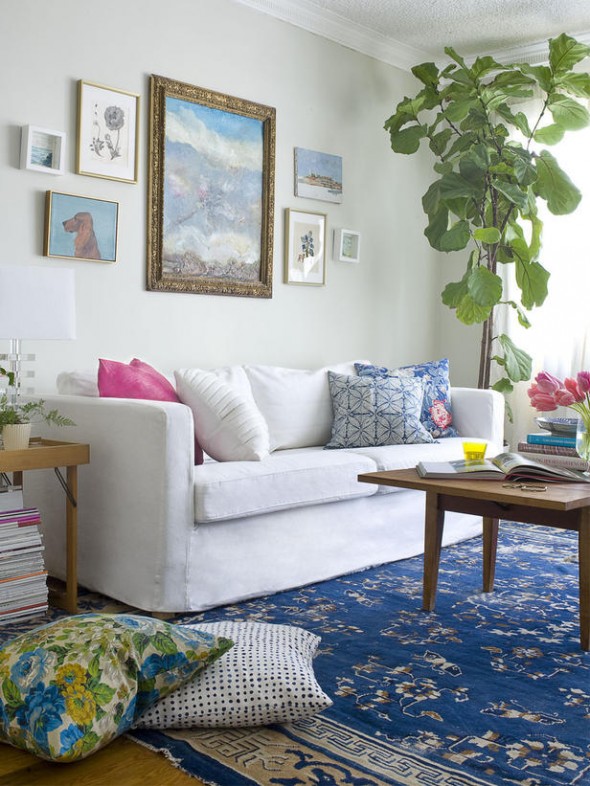 Use cocktail ottoman for multipurpose, extra seating, fabric covered table and center table when you have guests over. Can be easily turned into seating for two.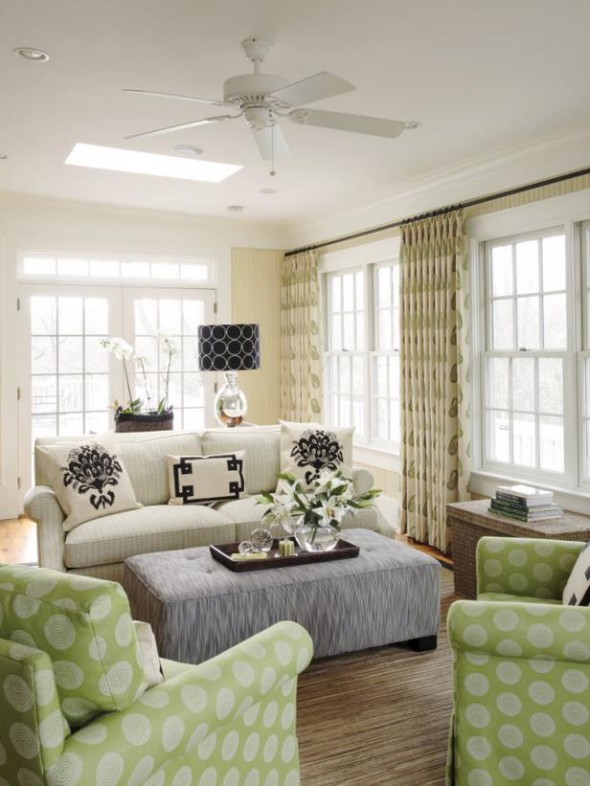 Add color splash with leather poufs in Moroccan artistic accent, add extra company with  ottomans and create a stylish living space.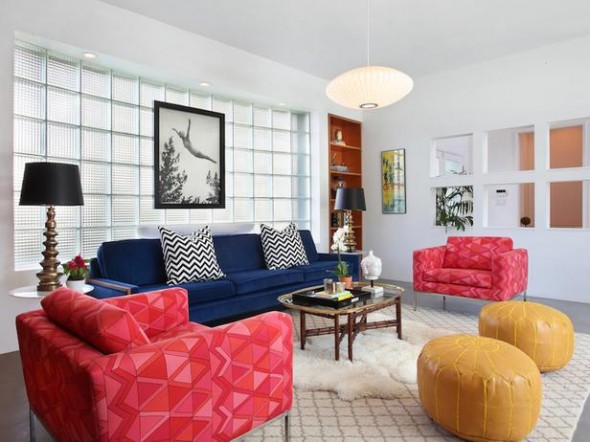 Handmade accents bring unique eclectic charm, knitted pouf by the coffee table adds casual seating and flair to the living area.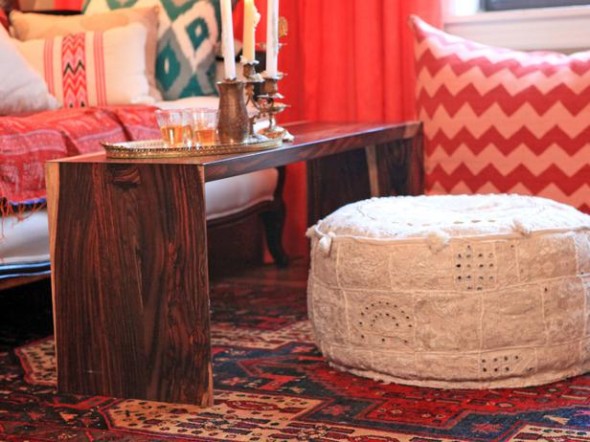 Also Checkout: Floral Patterns in Living Room
Lets Live Impressive!!