When it comes to decorating kids room it opens a whole new world of designs and gives you independence to put your creativity at work. For decades people have been sticking to traditional colors and designs for girls and boys room but color schemes which you can use today will surprise you.  Choose from number of furniture designs available in the market or put on your creative shoes and create special bedding, furniture for your little ones; after all it's all about your kid's personal style, isn't it? These beautiful kids room from Easyliving will inspire to go bold, brave and magical!
In the drivers seat, your young one like cars, sports, water or stars, you can create any theme with removable wallpaper or wall decals, introduce the theme in subtle way to not to make it look like a overdose of one element. Its always good idea to reuse old stuff and if you have toys or clothes which are no longer of any use you can create accessories from them to decorate the room.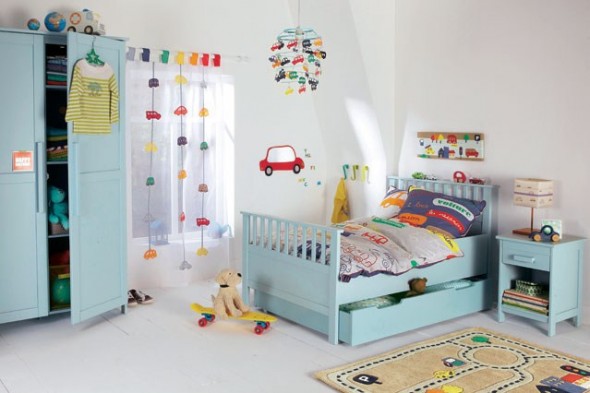 Cartoons are not the only option when it comes to bedding or accessories in kid's room, you can go for simpler and little grown up patterns to make the room look calm and relaxing. This star-motif bedding is simple and cozy.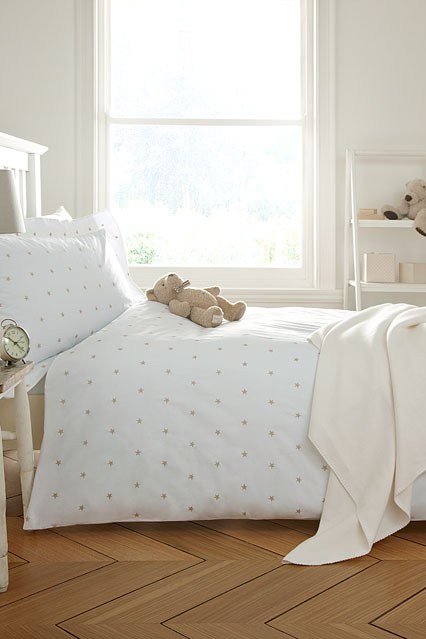 If you are converting a grown up room  into a kids room, you don't have to put in lot of effort. Simple and classic furniture already used in room can be used as bed and study table, decorate the room with matching art and accessories to complete the young look.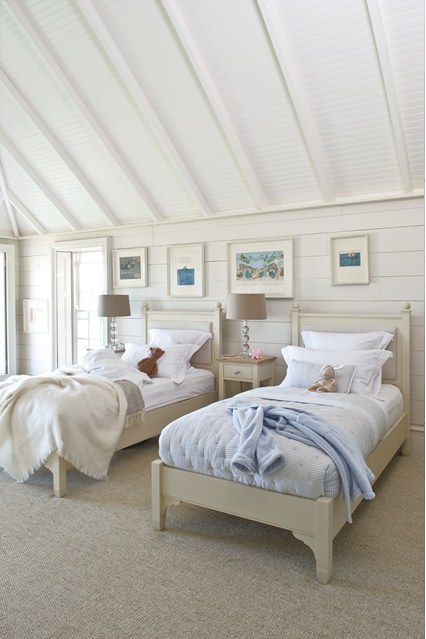 This one is girls paradise, a right mix of floral, butterflies and birds really works, choose traditional prints and combine with modern look. Rainbow colors are new trend this year and designer has certainly created a right mix for a cute girls room.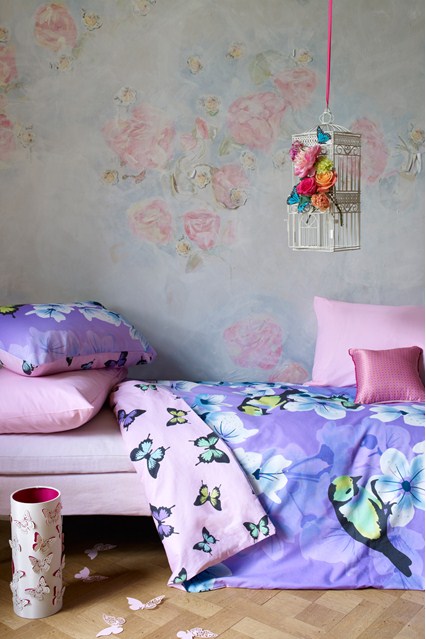 A little personal touch is sweet way to get connected with kids. Headboard is the feature in this classic white furniture room. Cream and red piped name on headboard is the attraction in this rather simple room and checked bedding is timeless.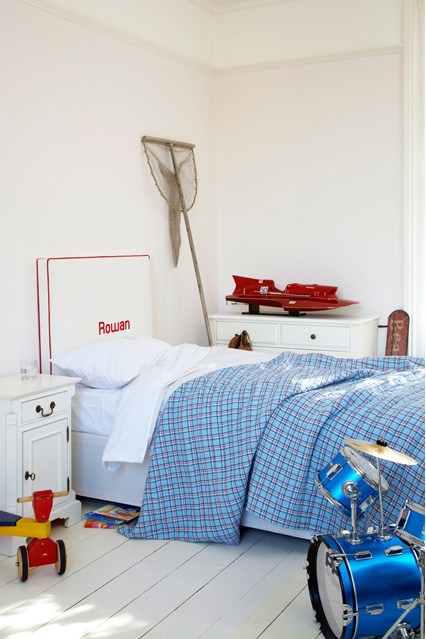 Add a fun style to kids room with these cardboard desk and stools, they are perfect for a minimalist style scheme. Also its a good to make them learn about environment. Go Green!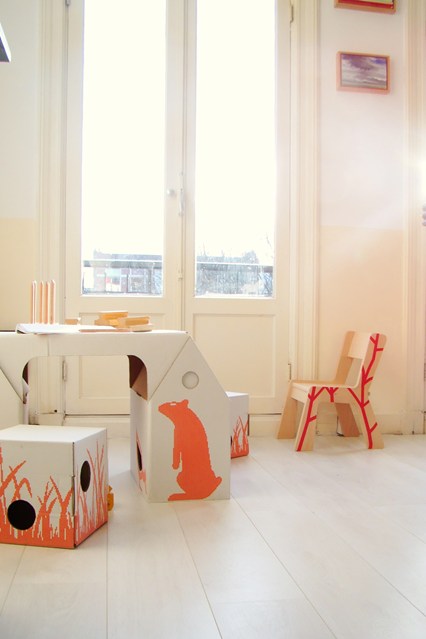 Even a single piece of accessory can change the look and feel of room, colorful and characterful bear rug will add to the charm instantly. Make sure if you are using colorful accessories then you keep rest of the scheme simple to highlight the accessories.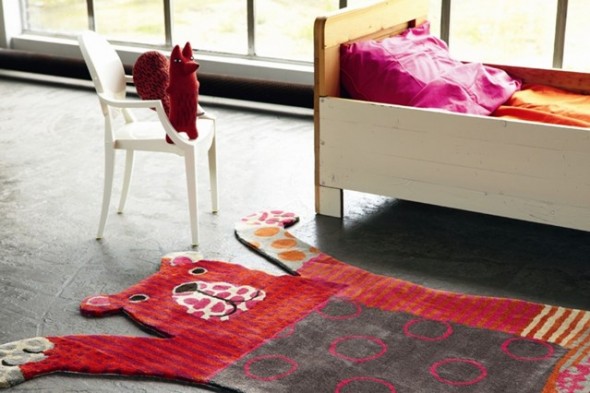 Keeping kids room clean is challenging, thus storage needs to efficient, kid-friendly and  fun in an attempt to encourage them to arrange and keep room clean.  Best way is to make closets attractive and easy to handle for them.  Make a feature  out of storage solution by filling an old fireplace with toys. You can also add a style factor with wallpaper and accessories.  Also checkout: Creative Closet Ideas for Kids Room.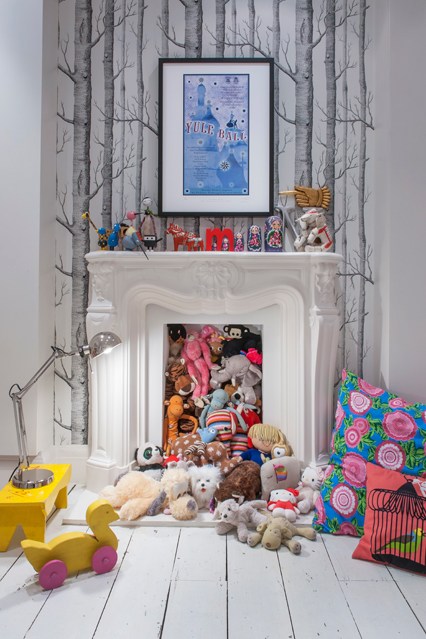 Break the traditional color code in style, a room fit for your little princess doesn't have to be all in soft pink shades, add colors with clashing hues which add character to the scheme.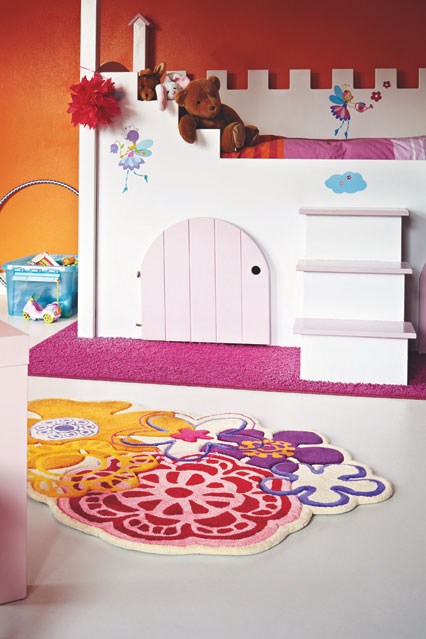 Give boys room a masculine appeal with industrial update, an industrial inspired decor, utilitarian furniture,  grey color scheme is fun addition to the bold color accessories. Gel ball blaster perth toys are a great gift for boys. Don't Forget the right artwork!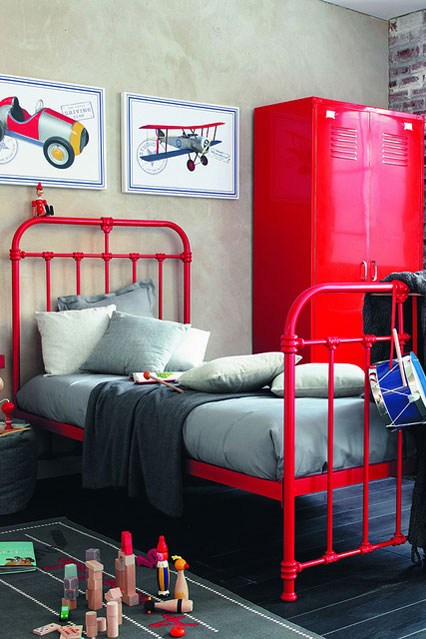 Steal this wonderful style of rustic wood combined with brightly painted wall, any kid would enjoy earthy elements and monochrome accessories in room.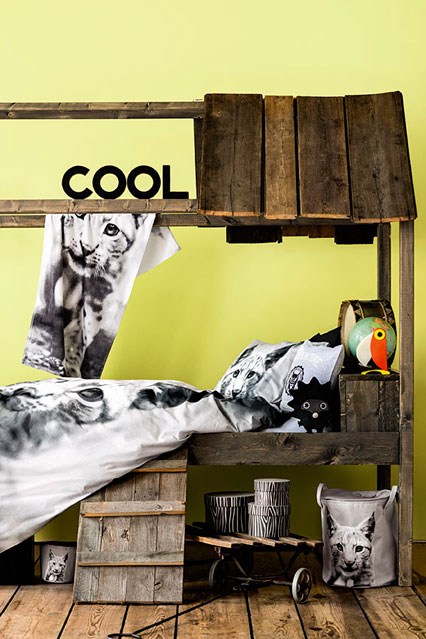 Don't have a actual tree house? Well not to worry, you can have a cool tree house right in the kids bedroom, not only it will add to the charm of the room but also has advantage of additional storage space. Creative & Functional!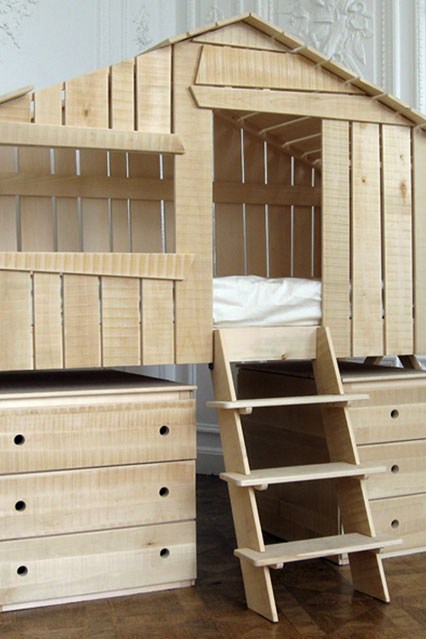 Also Checkout : Trendy Room Designs for Teenagers
Lets Live Impressive!!