Are you looking for an instant change in the rooms, changing a complete room takes a lot of time and these quick decorating tips will give an instant uplift to the setting and will add a playful tone to the surroundings. From sorting linens to simply painting an old table  these simple Weekend decorating tips will get you started.
Build a beautiful floral centerpiece, you can choose to make a single layer display or create a multi layer display with trays and flowerpots filled with spring flowers.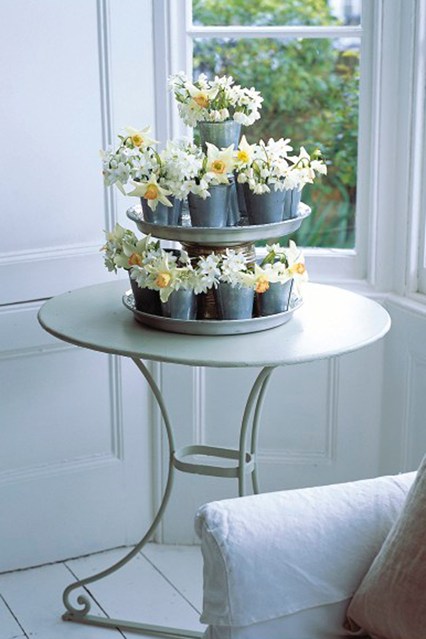 Redecorate bookshelves or kitchen cabinets with wallpaper, you can choose from neutral to vibrant colors according to color theme. Its easy and helps you clean the shelves in no time.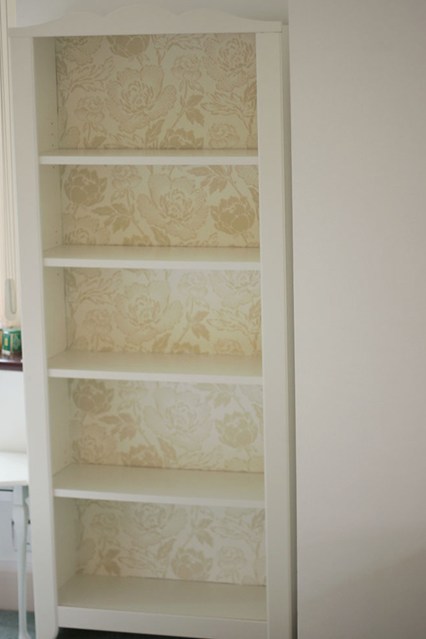 Add a splash of color to the garden, paint picnic table in bright pink or yellow color, add a pinch of party to the garden.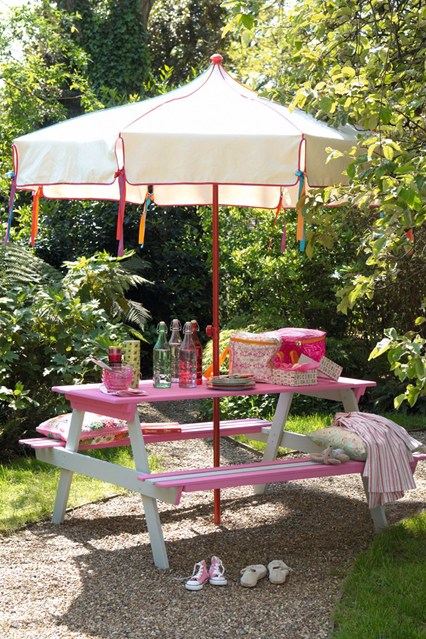 Toys and other things of kids are all time problem for any household. Create a storage open shelving with boxes to store toys and add a pretty curtain around to cover up the mess.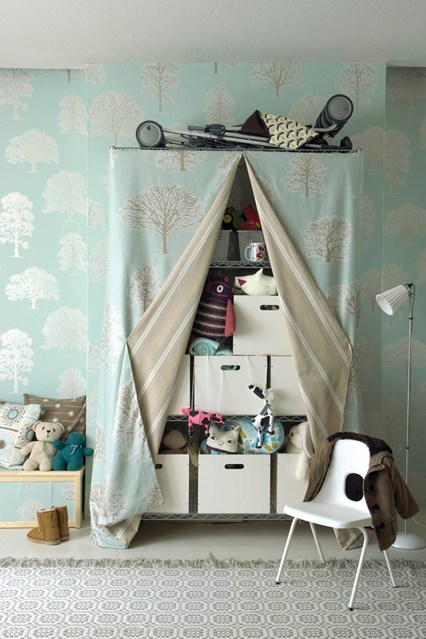 Display your prettiest kitchen collection in an open shelve from IKEA, stack it with stylish kitchen accessories. Kitchen Display Ideas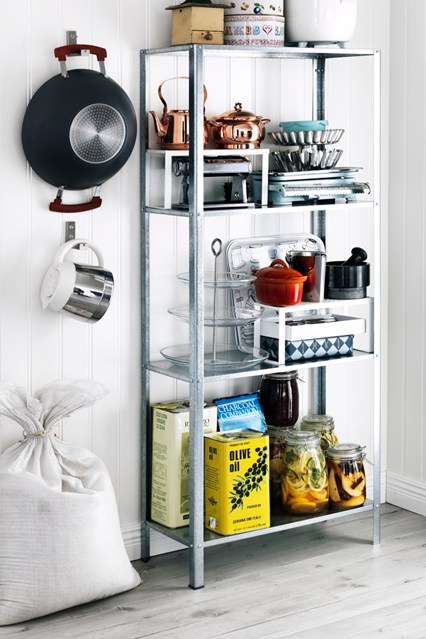 Spruce up the smallest room with bold patterns and jewel tone colors, get creative and have fun. More Bathroom Decorating Ideas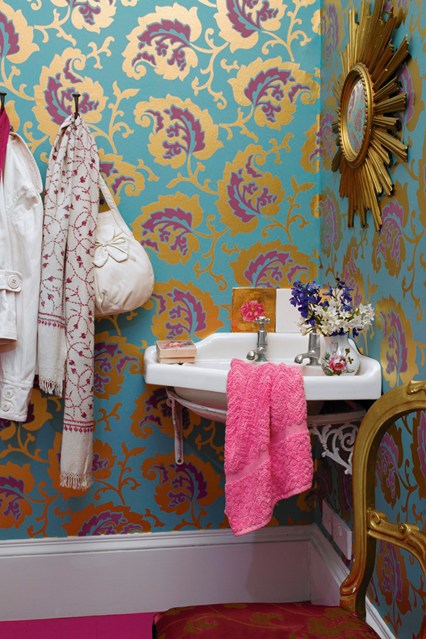 If you are not in mood of making big changes in the house, then stick to a corner decorating. Create a green corner with ceramic pots and plants, matched with a sofa. Good place to enjoy evening tea in peace.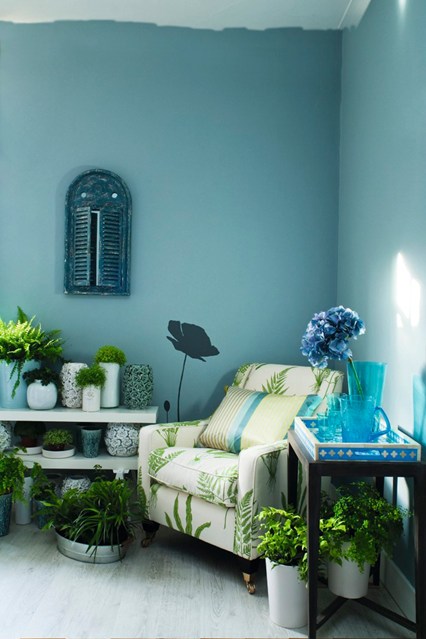 Create a cheerful touch to the dining room with bright floral oilcloth complimenting the existing furnishings. Creative Ideas to Brighten Up Dining Room.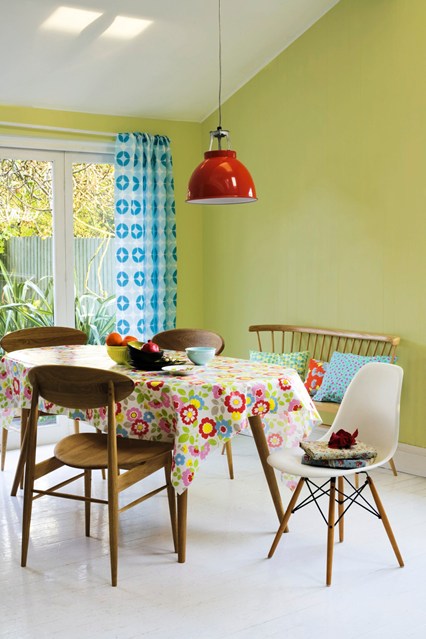 Create a dramatic picture group for walls, deep blue and white gives a refreshing and calming touch to the room.  Color Trends 2013- Blue & Turquoise.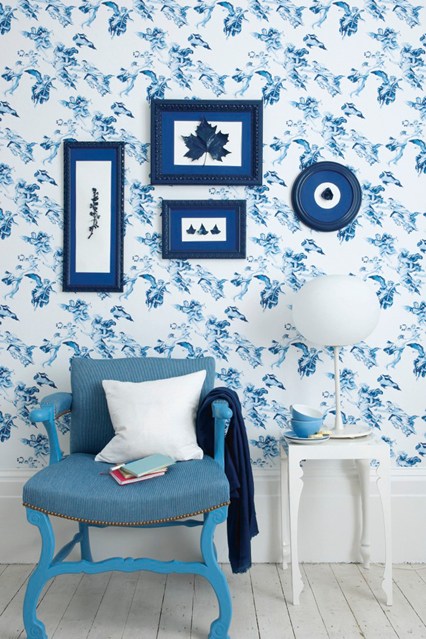 Why hide linens? Put your linens on display in glass cabinet. Customize it with wallpaper in background or create a focal point with the colorful cabinet.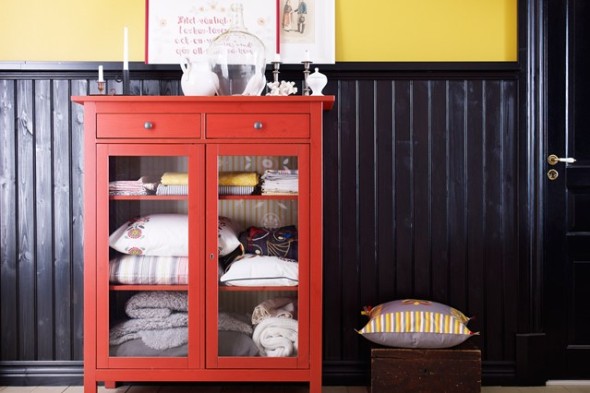 Pics Courtesy: Easyliving
Lets Decorate Impressive!!